Sarah Jane Hatfield, a graphic designer at The Mountaineer, has embarked on a thru-hike of the Appalachian Trail. During her journey, she'll be sending dispatches from the forest, which we'll publish each Wednesday.
This week, we join Hatfield as she fights through foot pain to reach the doorstep of Great Smoky Mountains National Park.
"You're off to great places, today is your day. Your mountain is waiting, so get on your way." — Dr. Seuss
This week on the trail was special to me, for multiple reasons.
From hiking into the Nantahala Outdoor Center (NOC), to figuring out my left foot discomfort issue, and then finishing the week with a rest period at the doorstep of Great Smoky Mountains National Park, it's been an action-packed stretch, to say the least.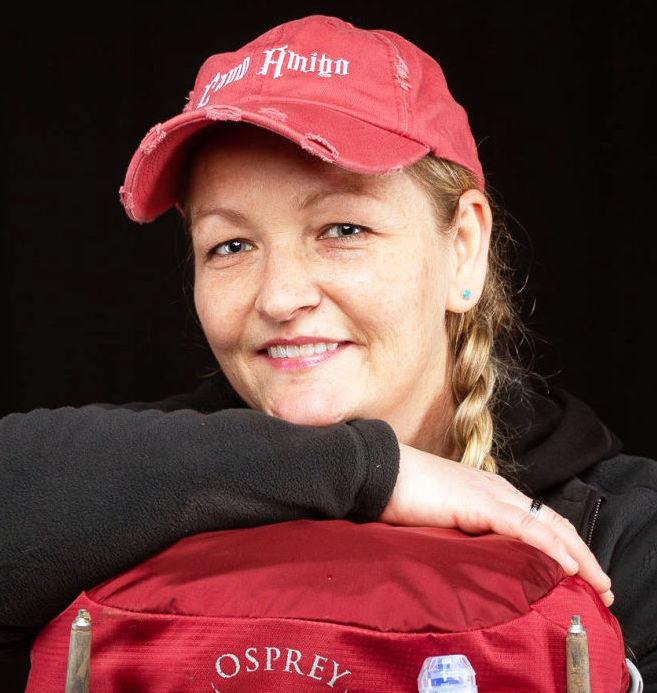 As I lounged in a comfy armchair in a cozy lobby at the Fontana Village Resort, staring at the beautiful mountain range ahead of me — the Smokies — I reflected on the past week, while thinking about what the next week would bring. A few days ago, we had one night with temperatures in the teens that pushed hikers, including myself, off the trail — but only for the night. My hiking buddy, Gatorade, and I stayed at the Nantahala Mountain Lodge, which caters to the thru-hiking community during this time of year. Maggie and Steve run a pretty sweet show there. They were very accommodating.
We returned to the trail the next morning with warm waffles in our bellies and refreshed spirits. We ridge-walked the first half of the day, and the views and steep descents that laid before us were breathtaking. Knowing we were hiking down into the NOC put a pep in my step: I was eager to hit this milestone.
You see, throughout my journey, I've worn this red ball cap with the words "Camp Amigo" embroidered across the front. That's the name of a special organization that hosts summer camps for children who are burn survivors. I picked this charity for multiple reasons: one is the work the volunteer firefighters do to enrich the souls of these beautiful children, and another is because the organization is 100 percent funded by donations and fundraisers, with all proceeds going to helping kids attend this camp for one week each summer.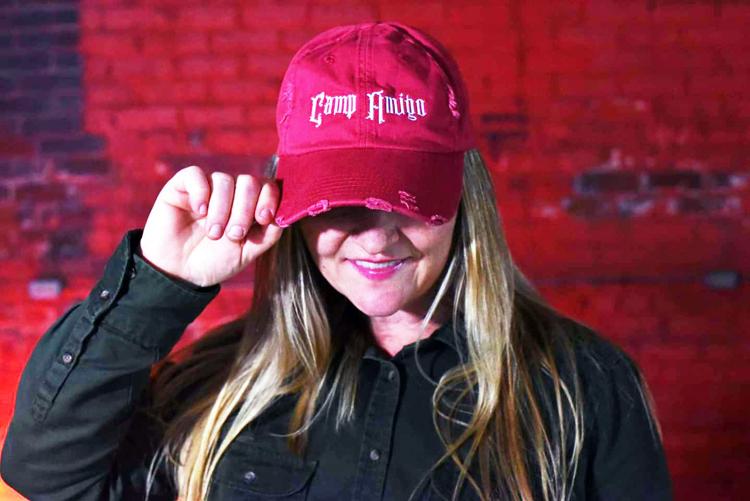 Camp Amigo has sent a few summer camps to the NOC — one of which occurred this past July, during which I was blessed to meet a couple of campers and a volunteer firefighter friend. The NOC is pretty close to Waynesville, and it felt good to see, firsthand, what this charity does for the kids. After that visit to the NOC last summer, I had no doubt that Camp Amigo would be the charity I would hike for.
As you can probably imagine, I was full of emotion and pride hiking down to the NOC. To have made it by foot to this place — the same place I stood about seven months ago, telling myself that the next time I'd be there would be by foot — brought a smile to my face. (Check my YouTube videos for the GoFundMe "Hiking to Heal" link to donate to the cause).
I printed my backcountry permit for the Smokies at the outfitters, and picked up a food resupply box that my sister, Jennifer, had sent me. I was so excited to open this guest box (as I'm calling them) to see what she'd put together for me. It was a pleasant surprise to find freeze dried fruits, jerky and yummy Asian-infused noodle concoctions that I could devour for my next few trail suppers. I was excited to eat through this fun food for the next four or so days.
I spent the night at the NOC's Base Camp Bunkhouse on the bottom bunk in a four-person room, all by myself. I felt lucky. I spread out all of my things, and prepped for the next few days on the trail. The hike out of the NOC the next morning was going to be difficult: a 3,330-foot elevation gain over 8.1 miles. Pretty much straight up all day. The tender spot on the ball of my left foot that I'd been keeping an eye on really started to concern me, and I knew I'd have a huge problem if I didn't address it soon.
Quick backstory: I started out wearing a toe spacer to push back on the bone of my left big toe to counteract the early stages of a bunion. I began wearing this equipment about a month before I set out on the Appalachian Trail, and even did a few day hikes while wearing it. It made a huge difference, so I decided to wear it on my thru-hike.
Perhaps it wasn't really meant for such a long journey, however, because when I hiked the last day of the fourth week without it, the positive result left me wondering why I didn't take it off at least a week ago. I can tell there's a tiny bit of bruising on my second toe, and will R.I.C.E. (Rest, Ice, Compression, Elevate) going forward.
The morning I hiked into Stecoah Gap, I broke out of camp early and was surprised that I was the first to set out. There were a lot of young people there, sleeping in, and it reminded me of my daughter. While I broke down my tent, I thought of her, wondering how she was doing that very moment. That made me want to leave camp as early as possible, so I could catch a shuttle to Cabin in the Woods for my weekly zero. This made me feel energized: I was ready for my zero day.
Cabin in the Woods has been my favorite lodge stay thus far. The cabins are beautiful, and the area is secluded. Craig and Eileen were extremely hospitable, and even hosted a large family-style breakfast in their home every morning. The zero day I spent there was positively relaxing.
The next two days on the trail brought beautiful weather and provided relatively tolerable terrain. Our hike up to and around Fontana Lake was my favorite mile-and-a-half of the trail thus far. The sky was blue, and the water shimmered in the sun. Fontana Dam was getting closer and closer. I hiked the easy four miles to Fontana Village, and my foot felt amazing without the darn toe spacer that had been slowly strangling my second toe. We decided to rest, resupply and wait out some thunderstorms at the foot of Great Smoky Mountains National Park at Fontana Village Resort. I shared a room with my trail kids, Patterns and Disco — they've adopted me as their trail mom. We watched the thunderstorms roll by, and stuffed our food bags as if we'd never see a store again.
I feel ready for the eight days that it should take to get through the Smokies, with a food resupply somewhere in the middle. The weather for the next four days looks perfect for trekking through the national park. I'll focus on increasing my mileage as I begin the second month. I feel as though I've conditioned my feet long enough to walk everyday.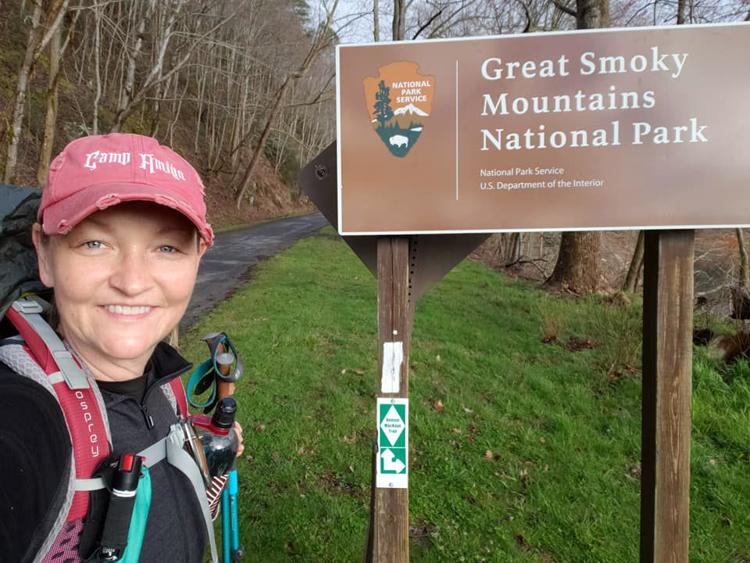 Total miles: 166.3 (174.4 including the Approach Trail).