Sarah Jane Hatfield, a graphic designer at The Mountaineer, has embarked on a thru-hike of the Appalachian Trail. During her journey, she'll be sending dispatches from the forest, which we'll publish each Wednesday.
This week, we join Hatfield as she encounters her third bear, and comes unnervingly close to a trail tragedy.
"I can't go on, I'll go on." — Samuel Beckett
I'm writing this on Mother's Day, so first of all, Happy Mother's Day to the mothers out there.
I've recently been razor-focused on improving my hiking pace. I've also been conditioning my feet for the zero drop shoes I just started wearing. I feel like I'm moving closer to hiking feet bliss, and I've stayed steady with my pace, listening to my body when it tells me to stop. I had two bad hiking days where my heels and ankles simply wouldn't move forward, and during that struggle, I discovered what it means to truly dig deep and push myself. While I was able to achieve satisfactory mileage those days, I still wanted to go further.
I stealth camped alone for most of the week. Stealth camping is the act of secretly camping in a public or private area, and leaving the following morning without being detected — like a ninja.
I've enjoyed camping alone, so I've begun aiming for these types of situations.
I did an overnight stay in a tent early in the week at one of the most picturesque southern farm plantations I've ever seen — complete with hammock chairs swaying in the breeze, which seemed to be calling my name. These hammock chairs were attached to mammoth branches extending from the base of an enormous sycamore.
I ate an entire pizza while sitting in one of those chairs. It was nice.
The Quarter Way Inn in Ceres, Virginia, became one of my favorite places on the trail thus far. It was hard to set up my tent with such lovely accommodations inside, nonetheless, I stayed disciplined, finding a sweet spot on the flat grassy lawn. It was a refreshing night's sleep — especially after taking a hot shower and doing a load of laundry.
As I pushed north, there was news on the trail about an active bear in the area. So instead of entering stealth mode, I decided to tent at one of the shelters. Safety in numbers, as they say.
I encountered my third bear that night. And he was an especially brave one. The entire forest floor was blanketed with heavy leaves, thus his steps were easily recognizable in the quiet night. It was 9:47 p.m., as I laid motionless, I could hear him shuffling toward our area. I heard grunting and sniffing just feet from my tent. I felt nearly paralyzed — what should I do?
I quickly remembered my bear defense research, and clapped my hands to let him know I was there. It worked — he quickly took off. I listened to him scamper across the crunchy forest floor, sound fading into the distance. I was happy to have scared him away, and surprisingly, I fell back to sleep without a problem.
But around 1:17 a.m., he returned. Same situation. I clapped my hands and banged my cook pot, making as much noise as possible. Like lightning, he disappeared into the night, yet again. I laid there with my eyes wide open, staring into the darkness of my tent, deeply focusing on every sound in the woods. Fifteen minutes later, he re-entered camp from a different direction, but someone else scared him off.
Needless to say, I didn't sleep much after that.
Shockingly, the following day, I covered more ground than I have in any other single day on the trail: 17.6 miles. I was proud of myself, and beginning to enjoy the "hiker legs" everyone said I'd get.
I stopped to stealth camp that evening, just two miles short of the 600-mile marker. I wanted to save that milestone for breakfast. I was also looking forward to swinging by another popular trail stop: Trent's Grocery, in Bland, Virginia. It's a gas station and deli located about a half-mile off-trail, and I was only 12.1 miles away. Trent's Grocery has been serving the local area and the hiking community for over 50 years, so I wasn't going to miss a hot meal, and possibly a chance to camp.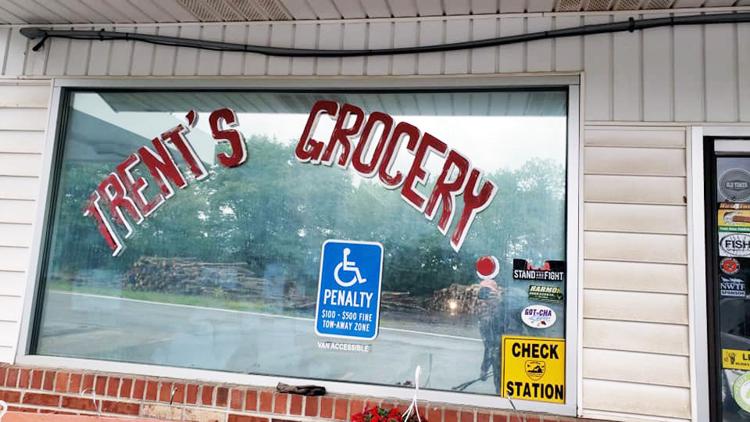 I ran into three fellow hikers I've been seeing a lot these past few weeks, and we all made plans to camp there. As I rolled into Trent's, my feet aching, I turned off airplane mode on my phone to check cell connection. Text messages from trail friends, and Facebook messages for many people, poured in, asking if I was safe.
The reason? A hiker that had been making threats to people a few weeks ago had returned to the trail, and was causing more problems. Only this time, what he did was inconceivable.
On Friday night, the man attacked a female hiker, stabbing her multiple times. A male hiker tried to stop him, but ultimately lost his life in the altercation. The woman was transported to a hospital and was listed in serious condition. The attacker has since been apprehended, and has some serious charges to answer to. The official police announcement was released Sunday morning — however, the trail is a pipeline of information. News travels fast, and by Saturday afternoon we knew what had happened.
FBI officials shut down 24 miles of the trail just behind us to open an investigation. The location of the crime was unnervingly close to where I'd been hiking and stealth camping this past week. The trail community was shocked — totally on its heels with the horrible news. That night, we sat around, staring at the campfire, trying to wrap our minds around what had happened, waiting for the victims to be identified.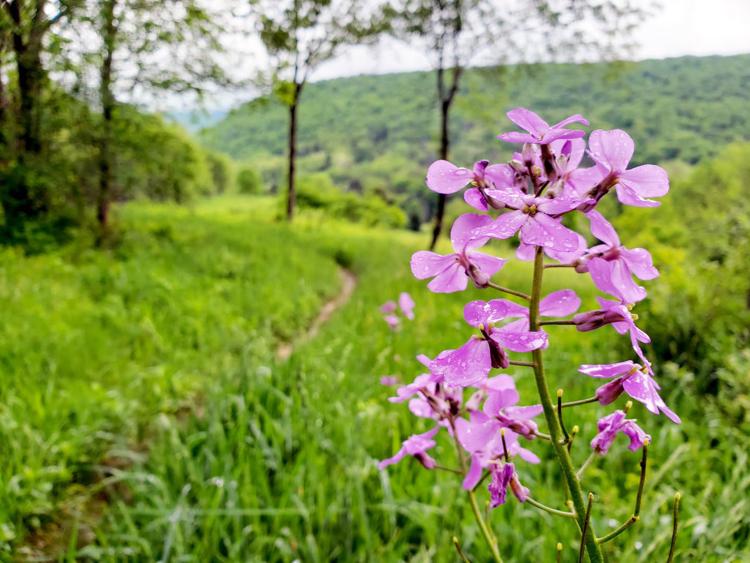 Was it someone we knew? Did it even matter if we knew them? This was an unfortunate tragedy. I thought about the families, and my heart sank from sadness. Then I thought about my family.
The original plan for Sunday morning was to push on. I was aiming for a 90-plus mile week, but the rain poured as we talked to each other through wet tents. It was eventually agreed upon that we'd just zero where we were. After all, it was Mother's Day, it'd been 11 days since my last zero, and it would only cost six bucks. It seemed like the right thing to do, given the intense events from the previous weekend.
I was easily talked into staying. I think my soul needed it.
I stayed busy being lazy. As the evening wound down, four more hikers showed up to camp for the night at Trent's Grocery, followed by another two. We got a wet fire started, and people floated around for a few minutes before disappearing into the comfort of their tents.
I zipped up into my tent, too. I needed sleep. I needed to rest my mind.
Follow along on YouTube: Katahdin or Bust.
Week 11 mileage: 79.5 miles.
Total miles: 610.1 (618.2 with the Approach trail).