Well, I took the scenic route, but here I am, nonetheless: your new sports editor.
I was the community editor at The Mountaineer for all of three nanoseconds. Now I'm back where I started my journalism career: behind the sports desk.
Since most of you may not know me, here's a quick, bite-sized bio: My first journalism job out of college was as a sports editor for my hometown paper, The Powhatan Today, located 40 minutes west of Richmond, Virginia. I was there for a couple years before slingshotting down to Austin, Texas, where I worked as a steady freelancer – and an espresso-slinging barista – for another two years.
Yada yada yada, moving right along, and now I'm in Haywood – and happily so.
The one piece of advice almost everyone gave me after taking this job was, more or less: DON'T SHOW FAVORITISM FOR TUSCOLA OR PISGAH. A short anecdote: The other day, during a conversation around the office about the Pisgah/Tuscola rivalry, I inadvertently said "Piscola." The room fell silent.
"Better watch yourself," said one of my coworkers. "That'll get you in trouble."
I have no doubt that it would. Loyalties run deep in this county.
With that in mind, I don't intend to be biased in any way. Being an outsider, I have no dog in this decades-old fight. However, I am human, and thus fallible. If you find the equilibrium of my coverage off in any way – or if you catch one of my inevitable mistakes in print or online – please let me hear it. Critiques are not just tolerated, they're encouraged.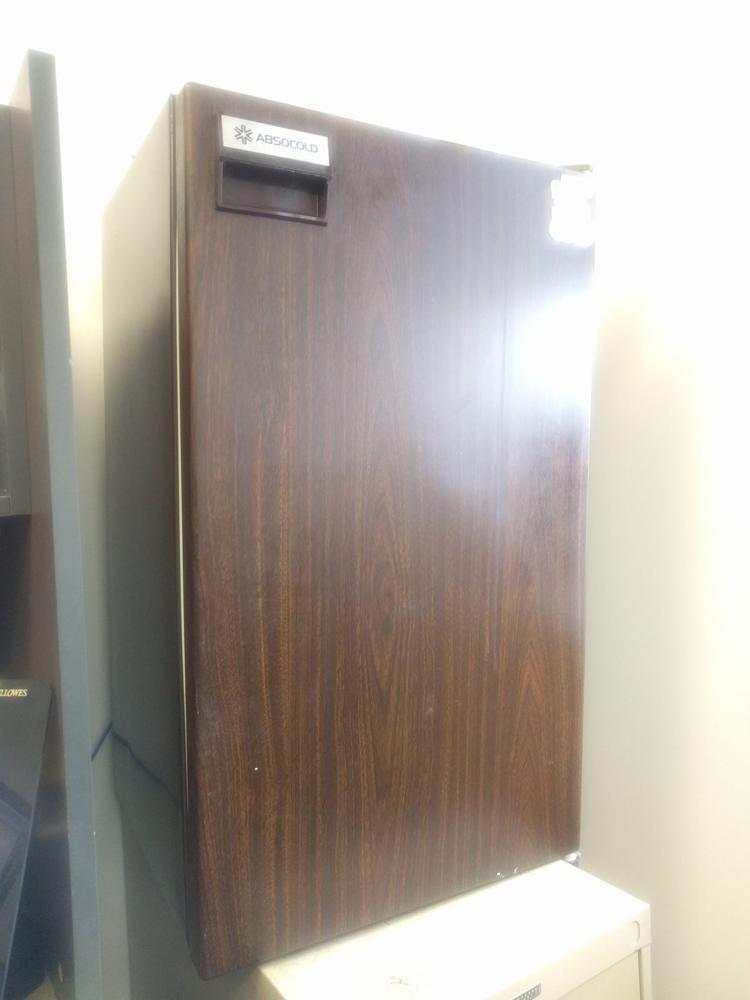 With all of that being said, I can't discuss my newfound position without mentioning my predecessor, Chuck Fierbernitz. His are big shoes to fill – literally and figuratively. Chuck was large in stature and personality.
Stories about the prime of his career have been passed down to me like fog rolling over a mountain. Tales of him lighting up cigars in his office, his feet presumably propped up on the desk, the phone most likely pinned between shoulder-and-ear as he hammed it up about some hot-button sports issue. I'm assuming the top two buttons of his shirt were undone, too, just for good measure – the living embodiment of a freewheeling, larger-than-life sports editor.
Who knows if these stories are true? I certainly don't. I only spent a few weeks working with him before he rambled back East. As many of you may know, before I showed up, he had a heart attack, right where I'm sitting now – 100-percent blockage, mind you – but managed to finish his pages before dragging himself to the hospital.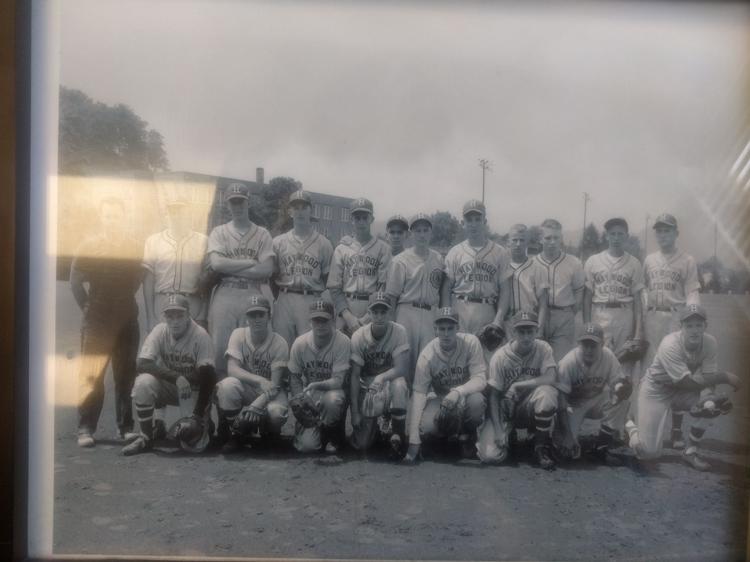 To steal a sports adage, that's what you call playing through the pain.
Yes, it's hard to know what's real and what's myth. All I have to go on are things left behind in his old office – see: everything – which I have inherited. Thirteen years of memories covering nearly every corner of the room: A black-and-white photo from a Haywood Legion team dating back to what looks like the 1950's. High school hats pinned across the top of the wall. A 2014 Western Carolina football poster on the door. A wood-panel miniature refrigerator I made the grave mistake of opening.
There's also a large stack of yellowing newsprint on a shelf by the window. Yesterday, I pulled one from the middle. It was from Nov. 12, 2017. The front page read:
Pumas' speed bumps Tuscola out of 3-A West
Early turnovers and Asheville's distinct speed advantage end the Mountaineers season.
Who in Haywood remembers this game, I wonder? How many headlines did Chuck write in his Mountaineer career? How many will I write? Will my stack of sepia newsprint tower as high as his?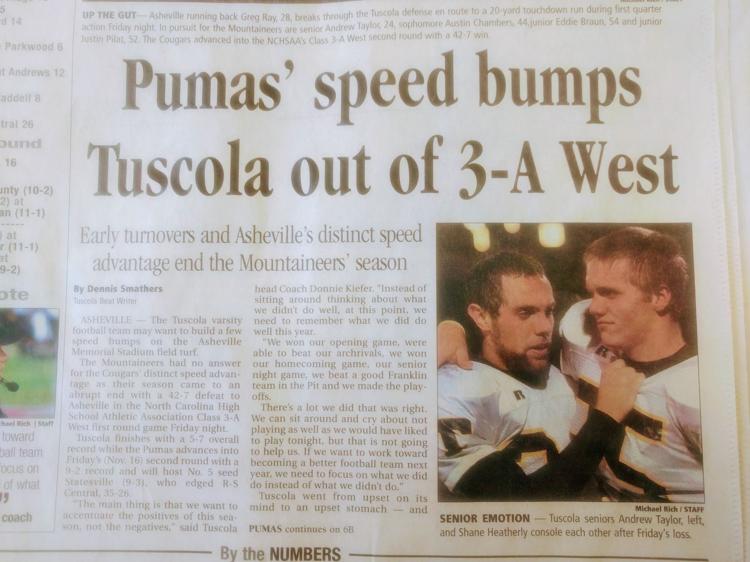 Slowly, progressively, I'm sure this office will start to feel like my own. His stack of papers will find a new home and mine will grow daily. The posters will be pulled down, perhaps replaced. The hats, eh, they might stay. But right now, amidst all this otherness, I feel like I'm living in someone else's abandoned-yet-still-furnished home.
How to make it my own? Maybe I should light up a cigar and burn one for Chuck.
On second thought, the last time I smoked a cigar I vomited in a toilet on the 29th story of a skyrise apartment in downtown Austin. I was cool as a cucumber for about 20 minutes before the nausea hit. Then I turned green.
I'll just have to be myself. At the end of the day, that's all any of us can do.
Follow The Mountaineer Sports on Twitter @mountaineersprt.