WEAVERVILLE — And so, at the end of a back-and-forth game that saw two decorated seniors score a combined 89 points, a flick of the wrist from a sophomore made all the difference.
That sophomore is Tuscola's Nate Brafford. His three-pointer with less than 10 seconds to play gave the Mountaineers a dramatic 88-85 win at North Buncombe (15-6, 10-4) Tuesday night. The victory lifted Tuscola into sole possession of first place in the WMAC.
It wasn't quite a de facto regular season conference championship game. The Mountaineers (17-4, 10-3) still need to take care of business in their final three contests to clinch a title. But it was nonetheless a critical victory that put Tuscola in the WMAC driver's seat at a critical point in the year.
It was also, by most accounts, one of the most thrilling basketball games in Western North Carolina this season.
"Best game of my life hands down," Landon Henley said. "The best high school basketball game I've ever seen."
Henley, Tuscola's all-time leading scorer, went shot-for-shot with North Buncombe's Ren Dyer, who finished with 53 — yes, 53 — points. Henley was right behind him with 36. It was a true battle of the juggernauts.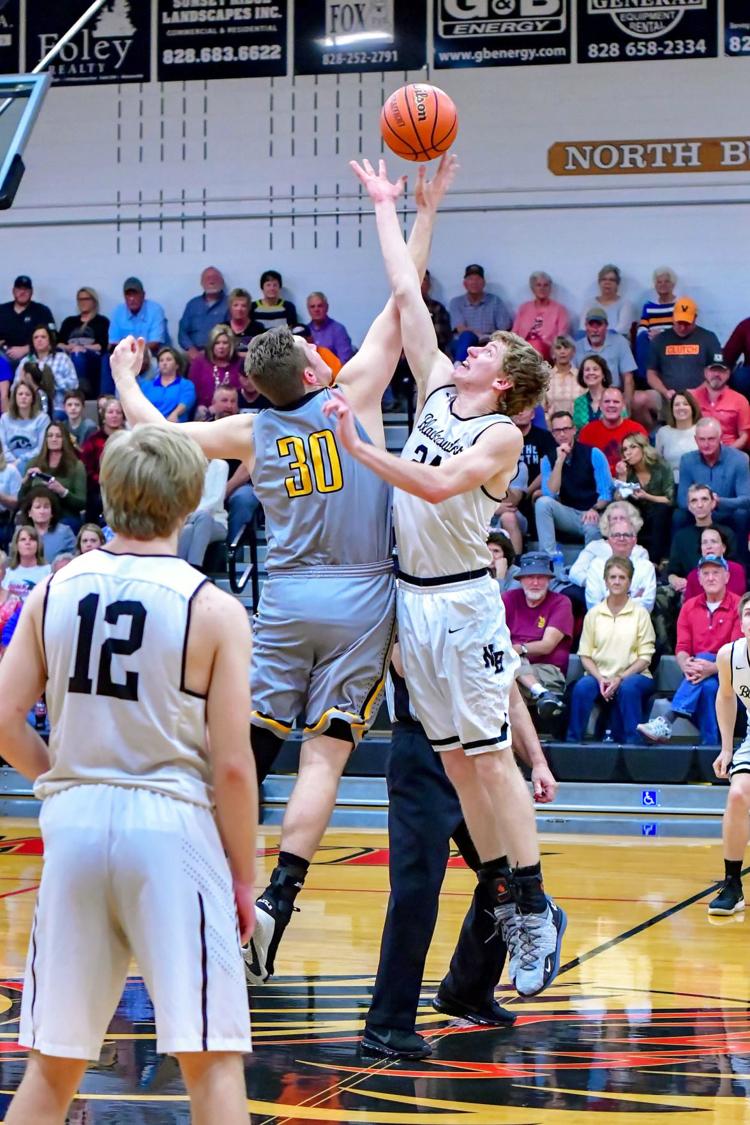 "We're both up for Player of the Year, and he's a complete, all-around athlete and player," Henley said of Dyer. "To get the leg up on him is wonderful, but we still have a lot of work to do — a lot more basketball to play."
Tuscola's Max Rogers also had a phenomenal night, finishing with 26 points.
"We were craving another win coming off our Asheville game," he said. "Our intensity carried over, giving us momentum."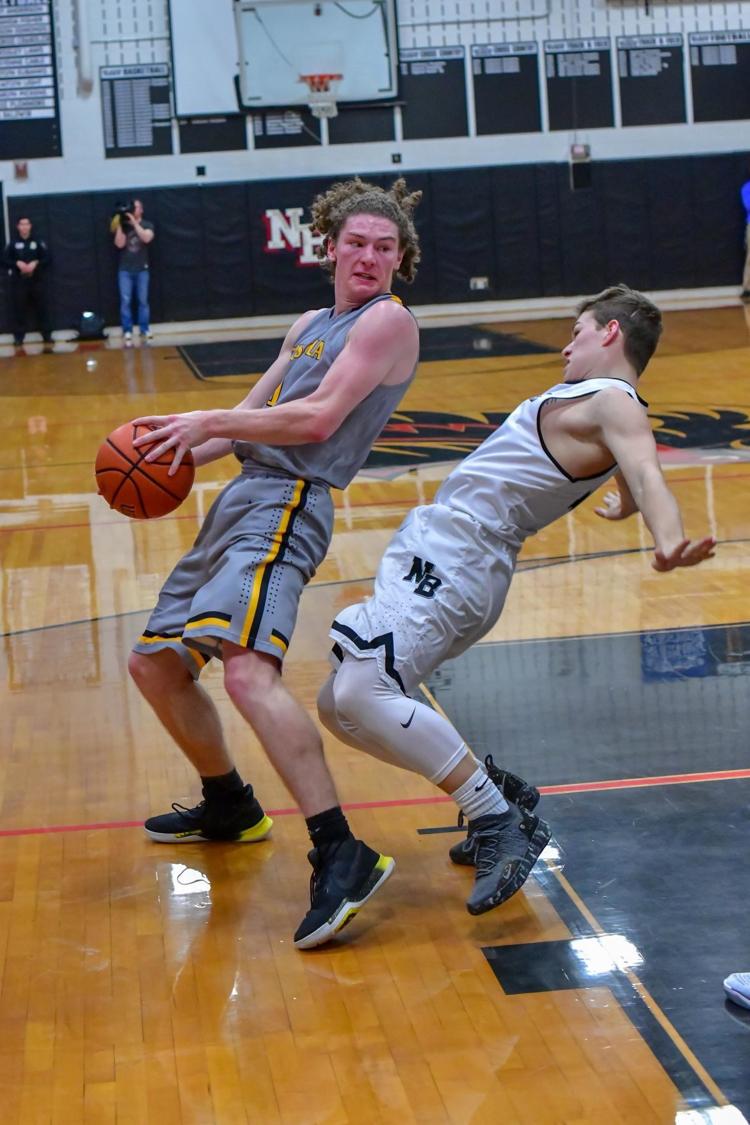 Tuesday's game nearly became a blowout after Tuscola built a 15-point lead early in the fourth quarter. But Dyer was at his best in the final frame, scoring 20 points to knot the score at 85 in the waning seconds. That set the stage for Brafford's heroics. His game-winning shot gave the Mountaineers their ninth consecutive win.
"To win it at the end was pretty crazy," Brafford said. "We all played together and everyone chipped in. [My shot] just happened to be the one that decided the game."
After Brafford's clutch make, Dyer — who else? — attempted to send the contest to overtime with a game-tying three of his own. The ball fell harmlessly to the hardwood, however, and the Tuscola bench erupted.
"It was a moment of pure joy," Henley said. "The fan noise, our bench excitement and the coaches' faces — it couldn't have been a better ending."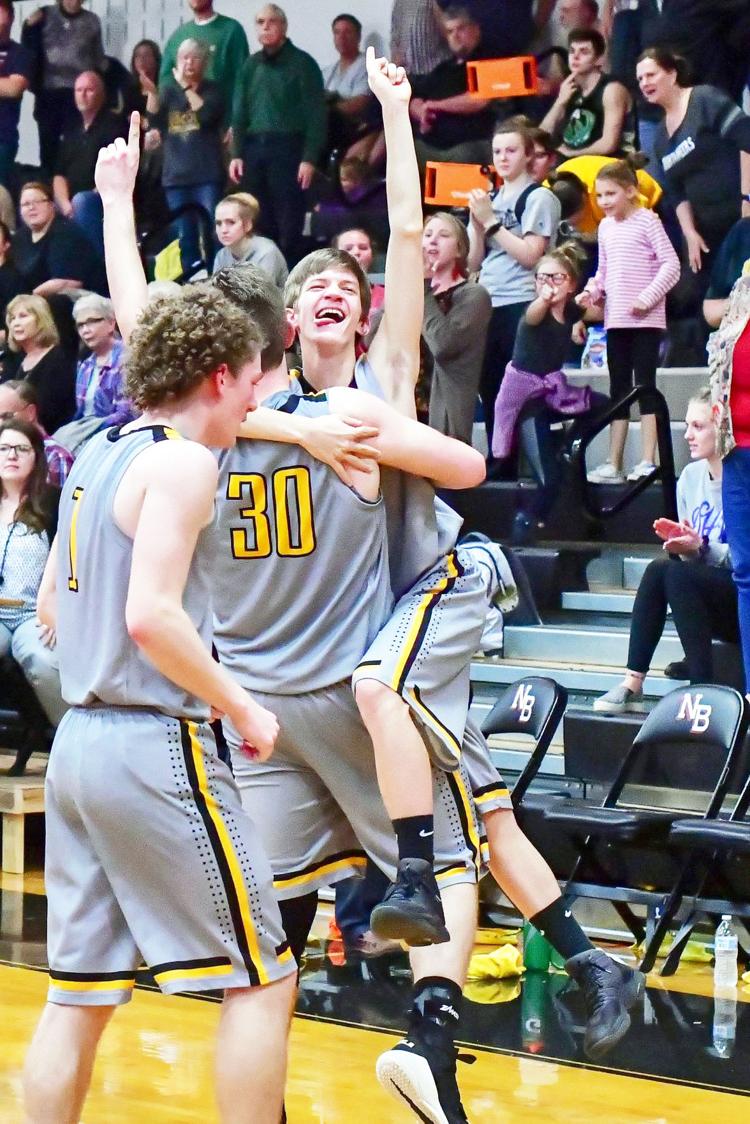 The win was especially sweet for the Mountaineers, considering it avenged a 16-point loss to North Buncombe Jan. 4. The teams have split four games since the inception of the WMAC at the beginning of last season. The Blackhawks scored 102 points against Tuscola in the first meeting between the teams last year.
Brafford hadn't forgotten that.
"They scored 100 on us last year. They blew us out," he said. "So we wanted to come out and play our hardest. And it might have decided who will win the conference."
At this point, it's essentially a three team race for the WMAC regular season crown. Tuscola sits at 10-3, while North Buncombe and Asheville are 10-4. If the Mountaineers win out, they'll be outright conference champions. The odds are in their favor: they play three teams — West Henderson (13-8, 7-6), T.C. Roberson (4-17, 2-11) and Erwin (10-10, 5-8) — which they beat by relatively wide margins earlier this season.
However it unfolds, Tuesday night's game will forever be remembered as an instant classic.
So where does Rogers rank it among the most exciting games he's ever played?
"[That was] definitely number one," he said. "It was like we were playing tennis. The game was going back and forth, especially at the end."
Basketball: Tuscola @ North Buncombe