Nantahala Yellow Mountain Trail near Highlands is often regarded as one of the most difficult hikes in Western North Carolina.
And for good reason: It's between 9.8 and 15 miles roundtrip — depending on who you ask — and features approximately 3,000 feet in elevation gain. The trail is up-and-down from trailhead to summit, making the return journey nearly as strenuous as the trek to the top.
Here's more information about this challenging hike.
You should do this hike if…
You want to push yourself perhaps harder than you've ever been pushed before. The hike to the summit, while taxing, isn't the most exhausting part. Returning to the trailhead, with your thighs burning, knees creaking and feet aching will make you pine for Netflix and a cozy couch. Make sure to bring plenty of water and numerous snacks — personally, I packed a peanut butter sandwich, two protein bars, an orange and 24 ounces of water. That was enough food, but definitely not enough H2O.
What's special about it?
The summit, with its historic firetower and widespanning view.
There are many panoramic vistas throughout Western North Carolina, but surely few rival the 180-degree view from the top of Yellow Mountain. It's truly a breath of fresh air, considering the most of the hike winds through dense forest, and doesn't offer much in the way of sight-seeing. But exiting the woods and seeing the mountainous horizon makes it all worthwhile.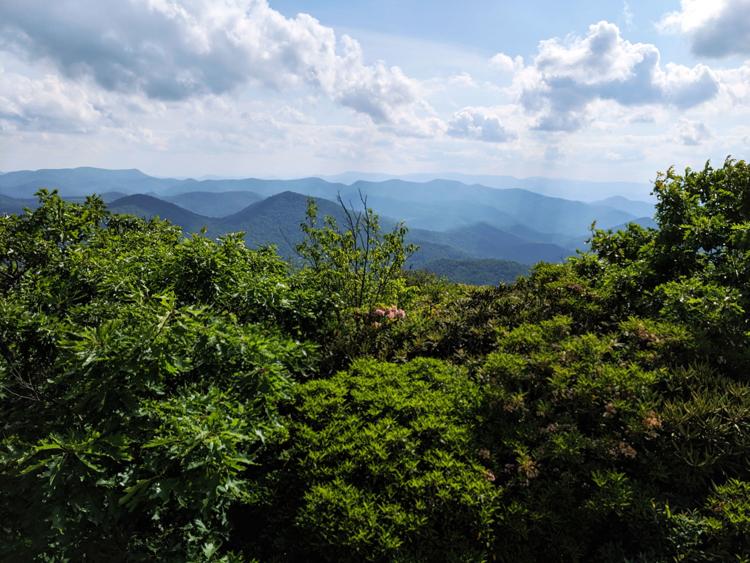 Sidenote: In the winter, I imagine the fire tower offers a 360-degree view, but during the spring and summer months the trees are too dense visually penetrate.
Getting there
The trailhead is located about an hour and 15 minutes from downtown Waynesville.
Take US-23 S/US-74 W for 21 miles until you reach exit 81 for NC-28/US-64 E. Stay on that road for 18 miles, then take a left onto NC-28/US-64. Follow that for about 7 miles, and take a slight left onto Buck Creek Road. Take a slight right to remain on Buck Creek Road for another five miles or so, and after a sharp left turn, you'll see the Yellow Mountain Trailhead on the left.
Parking is available on the shoulder near the trailhead, or across the street.
Anything else I should know?
Be prepared for switchbacks, a rooty/rocky trail, and to sweat — a lot. Again, carry plenty of water, and don't expend all your energy on the way up. The trail is well-marked with brown vertical signs, but it's quite narrow and almost overgrown at certain points. If you're worried about snakes in the dense areas, stomp your feet to scare them away.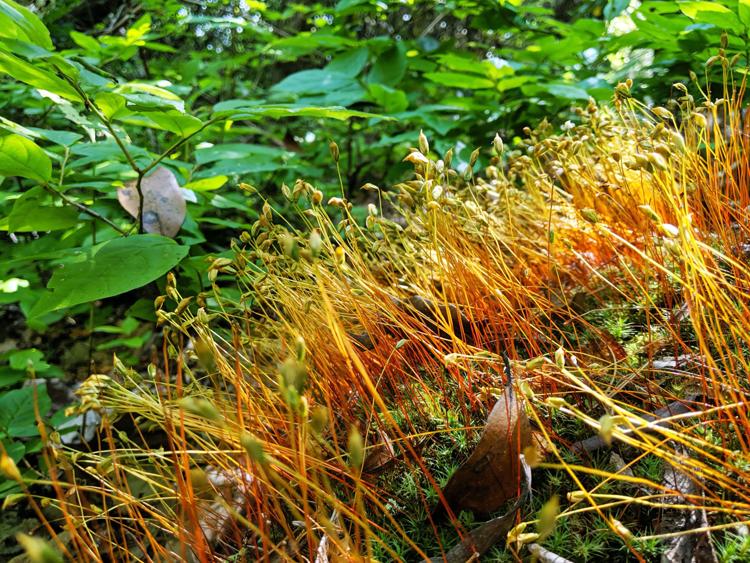 Also, dogs are allowed on a leash. But make sure your pup is in good shape, because it's no cakewalk.
What's the timeline?
The general consensus online is that the hike takes five to six hours in totality. This was true for me, too: I entered the trail at 2:10, and exited five hours and 42 minutes later, at 7:52.
I spent about 20 minutes at the summit, and took several brief breaks on the way down to rest my aching body.
Final verdict
Yellow Mountain is a bucket list hike that all Western North Carolina outdoorspeople should conquer at least once.
With that being said, the hike can be a bit boring, considering the trail is mostly shrouded in impenetrable forest. But there are plenty of lush rhododendrons and beautiful wildflowers to refresh your soul, as well as several babbling creeks near the summit.
Whether you find yourself wanting to do it again depends on your personality, but I doubt that any hiker looking for a challenge will be disappointed by what Yellow Mountain has to offer.
Exhausted, yes. But not disappointed.