Generally speaking, Kentley Nelson doesn't get nervous performing in front of crowds. After 16 years of dancing, singing and cheering, she's grown accustomed to the spotlight.
But on April 14, Nelson — a senior at Tuscola — found herself trying out for the dance team at East Tennessee State. Forty dancers were competing for just four spots, and for the first time in a long time, Nelson's nerves acted up.
"I was so anxious that I felt nauseous," she said. "I called my mom...and she could tell I was nervous. But she told me not to worry about everyone else...She recommended that I say a prayer...and reassured me that dancing is what I love, that I had trained my entire life for this."
The reassurance from her "biggest fan — my mother," as Nelson put it, gave her a confidence boost. Throughout the five-hour tryout — which consisted of technique skills, across the floor leaps and turns, and combinations of various genres — Nelson stayed focused. She had to learn the choreography for each combination within 15 minutes, and then perfect that choreography on the spot, in front of a panel of discerning judges.
The judges then called back their top selections, and had them repeat their routines, over and over, until it became clear which dancers were most deserving of a coveted roster spot.
"As I left the tryout, I felt confident I'd given 110 percent," Nelson said. "If I didn't make it...I just wasn't what they were looking for at the time."
In fact, Nelson was what they were looking for. She made the cut, and on May 24, officially signed her letter of intent with the Johnson City, Tennessee-based school. Though it's not a scholarship position, she'll receive in-state tuition and other "special benefits," as she put it.
Before the tryout, she was considering several other institutions, including Tennessee, North Carolina, N.C. State and Furman. Upon making the squad at East Tennessee State, however, she knew — without a doubt — that's where she wanted to go.
"It's always been a dream of mine to dance on a team in college," she said. "[So] that sealed the deal. I looked no further. I knew in my heart that was where I belonged."
Nelson began dancing at Angie's Dance Academy in Clyde when she was just 2 years old. While there, she became well-versed in a number of genres, including ballet, jazz, lyrical, contemporary, hip-hop and many others — her all-time favorite being tap. Her first jazz duet was with Landon Henley, a fellow standout athlete at Tuscola, who will be attending Anderson on a baseball scholarship.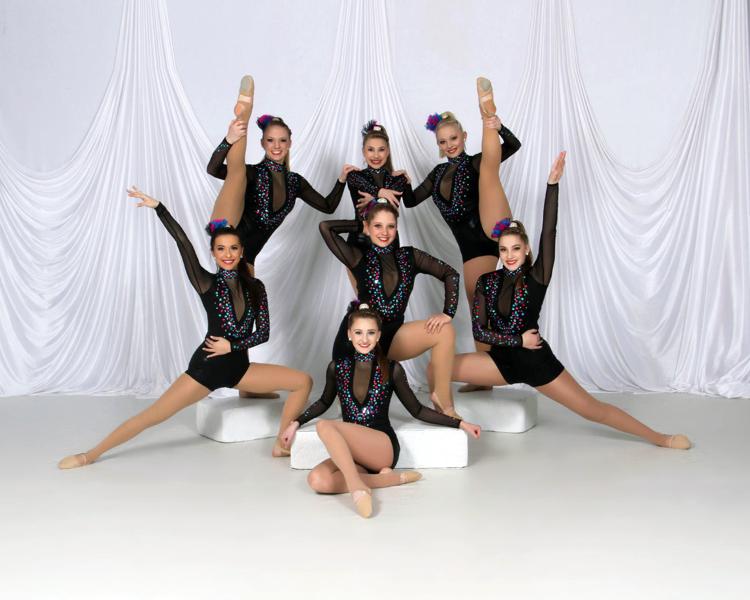 She also achieved numerous top duet finishes with her sister, Kavender Grace Nelson, and her best friend, Ansley Goolsby.
"We always enjoyed travelling with our mothers, Melanie Goolsby and Camden Nelson, to regional and national dance competitions, where we won multiple first-place titles," Nelson said.
Through the years, Nelson has improved her skills by taking private choreography lessons in Charlotte and Atlanta, from a host of talented teachers. She's also participated in tumbling classes (led by Kevin Hale and Kermit Belton), taught private lessons and attended countless choreography workshops, which gave her an opportunity to pick up tips from elite-level dancers — including Mandy Moore (who's worked on "Dancing with the Stars" and "So You Think You Can Dance") and many others.
For Nelson, dance and life are synonymous.
"I chose dance because it chose me first," she said. "It captured my heart and has never stopped. [It's] my life story...it's who I am, what I love and what I do. Dance simply completes me, and it's my happy place."
In many ways, Nelson sees herself not only as a dancer, but also a dancing advocate, because she's experienced, first-hand, its positive benefits.
As she views it, dancing is inclusive — "anyone and everyone can enjoy it," she said — and it has advantageous effects on physical and mental health, by improving the heart and lungs, managing weight, improving mental functioning and increasing self-esteem, she said.
"Young or old, happy or sad, deaf or blind...dancing does not discriminate," she said. "You aren't even required to speak the same language, or even have a partner. Anyone and everyone can enjoy it."
Though she's excited to begin the next chapter in her life, Nelson admits she'll miss Tuscola — especially being part of the cheerleading team.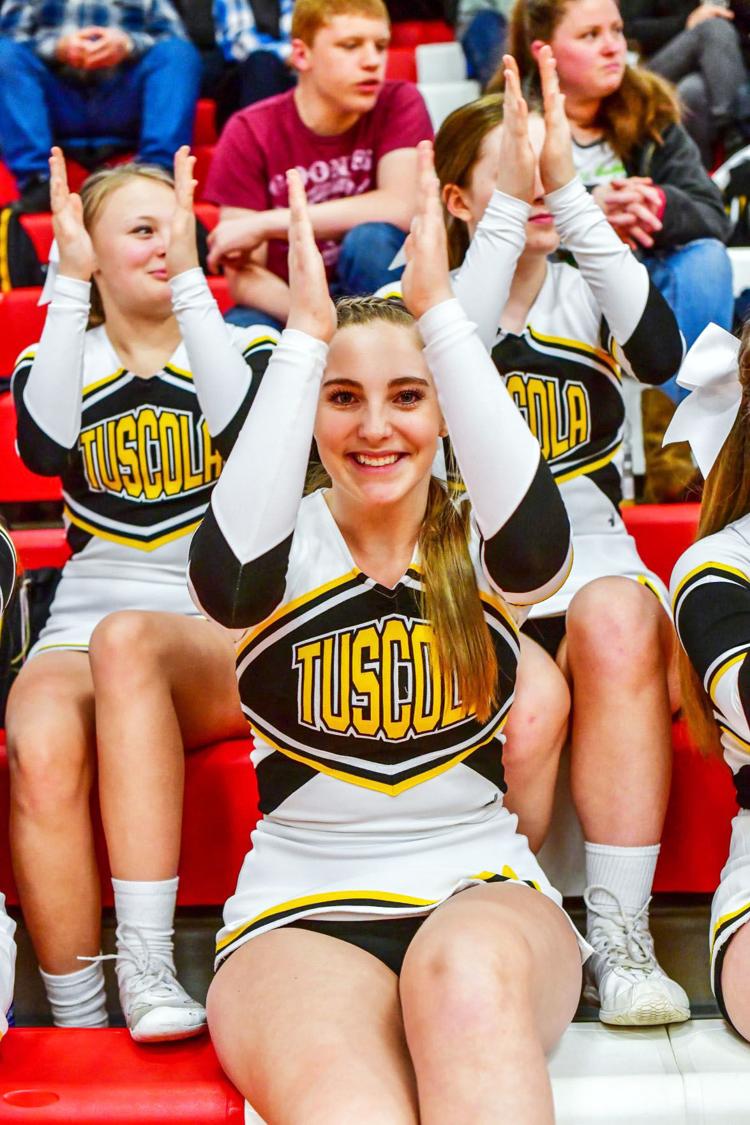 Specifically, she'll recall fondly, in no particular order, "tumbling across the gym floor, the fight song, the band, the student section, making posters and decorating the locker room, spirit week, dancing and stunting during half time routines, pep rallies, throwing shirts to fans, bus rides preparing for competition, the 'Fabulous Five,' two NCHSAA state championships and Waffle House."
"The list could go on forever," she said. "But these are the days I'll remember — I'll miss it all."
Tuscola doesn't have a dance team, so through the years, Nelson has found ways to deploy her dance skills in a cheerleading setting.
Tuscola cheerleading head coach Tammy Jones Bates is certainly thankful for that — and proud of Nelson's accomplishments.
"Kentley's dance background has been invaluable to our cheer team," Bates said. "She's choreographed and taught many of our time-out dances. I couldn't be more proud that another one of our cheerleaders will be performing at the college level."
With that in mind, Nelson summed up her passion for dance with an aptly enthusiastic quote.
"Some people walk through life," she said. "I choose to dance."