Sarah Jane Hatfield, a graphic designer at The Mountaineer, has embarked on a thru-hike of the Appalachian Trail. During her journey, she'll be sending dispatches from the forest, which we'll publish each Wednesday.
This week, we join Hatfield as she learns how to "hike her own hike," as the classic AT saying goes.
"Everyone wants to live on top of the mountain, but all the happiness and growth occurs while you're climbing it." - Andy Rooney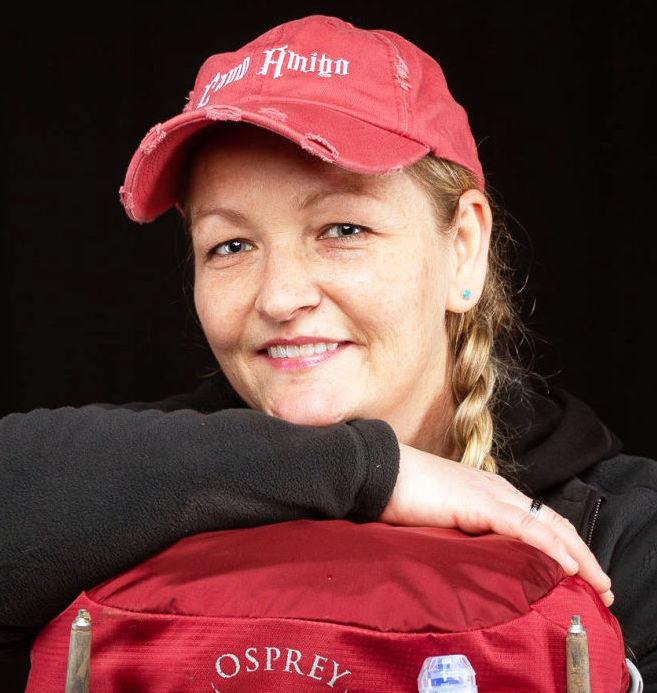 "Hike your own hike" is a common phrase used on the trail, and it's been running through my mind as I push through week three on the Appalachian Trail.
The phrase basically means to find what works best for you, and know that what works for you may not work for other people. Week three has taught me to find and listen to my own hiking rhythm. It's easy to get sucked into the energy of other hikers, who are unknowingly herding down the trail like cattle to each shelter, and ultimately finding themselves hiking someone else's hike, as it were. I started to notice myself doing this, too.
During the first week, I often rushed out of camp in the morning and doing everything in my power to either keep up with other hikers paces, or at least head to the same shelters as my new hiking buddies every night. There's something about seeing familiar faces each evening in the beginning days of a journey like this that pull you into this herding-from-shelter-to-shelter routine.
But that doesn't fall under the "hike your own hike" mantra, does it?
I'm enjoying getting to know my own pace. I'm starting to feel my trail legs taking control. I've been stopping at amazing views, and simply hiking without wondering if there will be a flat tent site available for me at the end of the night. Those five or so hikers who pass me throughout the day don't bother me as much as they did at first. I actually smile inside when I see them, because I respect that they, too, are hiking their own hike. I no longer mind stepping to the side and letting them pass by.
The first two weeks out here were a true test for me. I had to adjust to sleeping in my tent in freezing temperatures, packing up wet tents, hiking everyday and learning my ideal distance — while also accounting for the mountainous terrain, as if I were in training. I now can say that I feel confident in determining my food needs until the next resupply point, based on my hiking capabilities and trail distance calculations. One day, I may be staring at some smooth terrain and elevation in my AT guidebook, while the next day could be filled with multiple ups and downs in elevation profile. An eight-mile day looks quite different when elevation gains and losses become a factor.
It's typical to carry three to five days worth of food, something that took me three weeks to truly understand. Did I really need six days of food on day one knowing that I'd be at a resupply point in just three days? Probably not. You don't want to carry too much food, but you also don't want to run out. Fine tuning your approach is a logistical art form.
There are many ways to resupply your food along the AT. Luckily, I have two amazing sisters eager to be a part of my journey. I've already received one food resupply box, which I prepared ahead of time — my sister, Rebecca, sent it to me. She's been tasked with shipping me 10 boxes that I prepared for myself before setting out. I loved finding extra treats and cute notes from her on the Ziploc baggies in my first box. I'll be picking up another box at the Nantahala Outdoor Center from my other sister, Jennifer. I'm excited for this one in particular, because I have no idea what's in it. I gave her a few pointers, and let her loose to assemble it for me. It'll be fun to see what she comes up with. She seems excited to send them as often as needed — pretty sweet, I'd say.
I have two amazing sisters, don't you think?
Trail magic has been a huge morale booster during my journey, and we've been lucky enough to have received its kindness four times. On day 17, I was blessed with the best trail magic of all time.
Last year, The Mountaineer did an article on trail angels — people who feed and/or offer services to thru-hikers. That article highlighted a well-known trail angel by the name of Tim Davis, who goes by the nickname Fresh Ground. I met him last hiking season, and we've stayed in touch via social media and text. I knew he'd be back at it again this year, but I thought he was further up the trail.
Picture this: it's the end of a long hiking day, one that featured some tough elevation challenges. You're fresh out of the morale booster candy you packed in your hip belt pocket that morning, and you've been daydreaming about reaching the next town. Coming out of a steep, yet fun, descent into Rock Gap, I spotted a familiar white van. There was Fresh Ground, along with the Crawfords, a YouTube-famous family that hiked the entire Appalachian Trail with their six kids last year. (A plug: their YouTube channel is called Fight for Together). I was beyond excited, and could hardly believe I had been blessed with such amazing luck. I was truly thankful for their kindness. It was, honestly, the best day yet on the trail.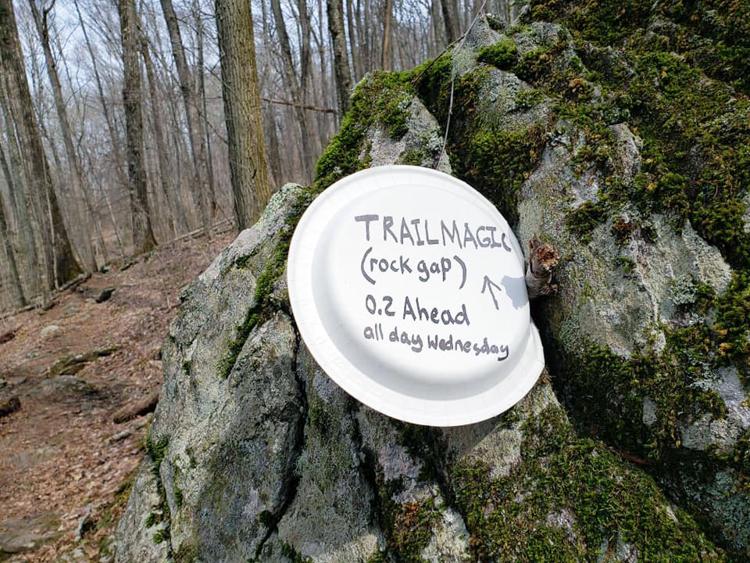 I sat around a portable fire-pit where Ben Crawford (father of the Crawford family) was frying up hand-dipped corn dogs, cheese sticks and blueberry funnel cake for the hikers lounging in camp chairs to rest their weary feet. The kids were working hard, too, happily cooking broccoli alfredo, putting out fresh food and having conversations with hungry hikers. I smiled as I looked around at the trail magic setup. I felt 100 percent connected to "my hike."
I spent two zero days — time spent resting and not hiking — in Franklin, North Carolina, at a comfortable hotel, marveling at water coming out of the faucet. I'm beginning to truly appreciate the simple things in life — like, yes, running water.
I've been hauling three liters of H20 each night from a mountain creek to my campsite to filter it, all while respecting the work it took to hydrate each day.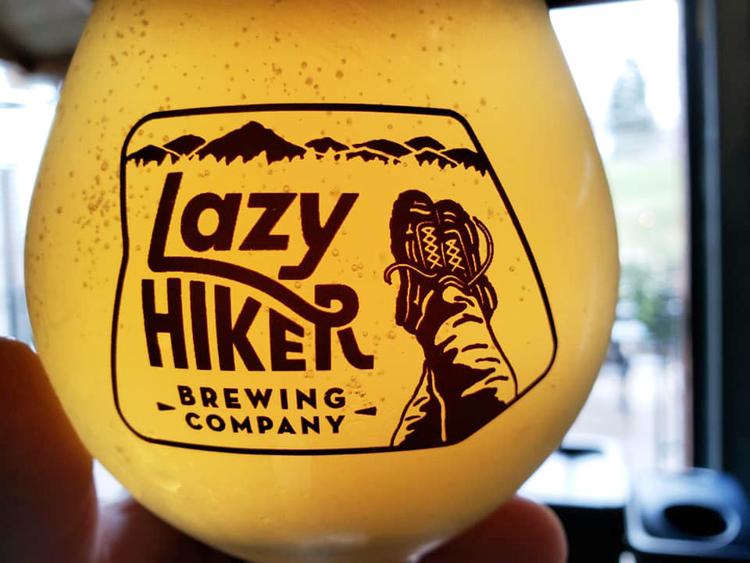 While in Franklin, I brought a fellow hiking buddy — who was struggling with Achilles' tendon issues — to Outdoor 76 to met the owner, Rob (aka "the foot guy"). I can't speak highly enough of Rob —he's saved many thru-hikes. I went to him about six months before my hike because I was struggling to find a shoe that fit correctly. He spent three hours with me, sizing my feet and staying focused on finding the proper-fitting product. Long story short, I had been buying size eight-and-a-half when I really needed a size 10. My feet feel great overall, although the balls of my feet had been a bit achy.
When Rob asked how my feet were holding up, I reported the soreness. He whipped out a pair of scissors and started fashioning support pads, taping them to the bottom of the factory insoles and — presto! — instant improvement. He's heaven-sent, I tell you.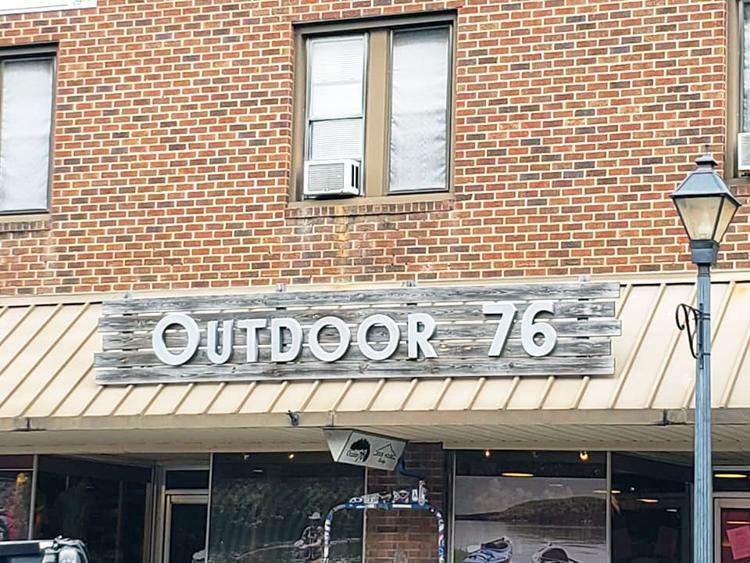 Week three: routine, rhythm and resupply. Working these into a perfect harmony feels so good.
Week three: 39.4 total miles
Total mileage: 128.5 (including 8.1 miles on the Approach trail).