Last Friday, I had the honor of interviewing for the upcoming Faces of Cancer section two local individuals who have been stricken by the disease.
The first was Casey Kruk, assistant principal, athletic director and boys basketball coach at Pisgah High School. The other was Diana Gates, a well-known professional photographer who does a lot of work with Waynesville-area schools and athletics.
I've worked with both of them since taking over the sports editor job this past March, but these Faces of Cancer interviews were my first opportunity to get to know them on a more intimate level, to hear about what they've had to endure as cancer patients.
They're in two vastly different phases of the disease. Kruk, 39, hasn't had a treatment in five years, and Gates, 46, was diagnosed with breast cancer in June. But each exuded a similar sense of humility and gratitude that astounded me.
It's hard to know just how each of us would react to such a life-changing diagnosis. Fear? Isolation? Hysteria? I don't know, do you? But in Kruk, Gates and the late Tommy Hall, a Canton legend who I had the privilege of interviewing before he passed away from the disease July 12, I think I've found three good role models for how to handle the situation, should I ever receive that devastating news myself.
I say devastating, but cancer isn't necessarily a death sentence. As Kruk so elegantly put it, "there's still a lot of ham left on the bone when you get that diagnosis." Indeed there is, and he and Gates are living proof that, no matter how hard it gets, willpower, faith and a strong community can help pull a person through.
Sitting there listening to Kruk and Gates pour out story after story about the exhausting nature of chemotherapy, and about the generous people who were there – and continue to be there – to elevate them through various hardships, I was startled by how gracefully the words fell from their lips. I heard no hate in their voices, saw no bitterness in their eyes.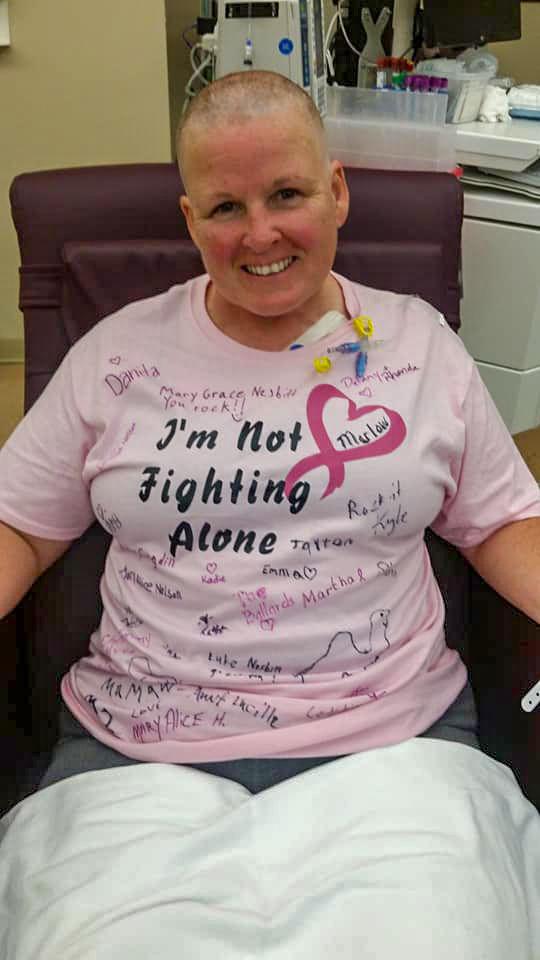 In a way, it seems as if battling the disease has somehow opened a gate to a higher state of consciousness, one in which they're forced to truly feel the finite preciousness of life in a much deeper way than most of us normally experience it. Mortality, for them, was suddenly next door, instead of in some distant galaxy.
There were numerous moments of profundity during each interview, too many to list here in full, but I'd at least like to share a pair of memorable quotes.
"I'm a person who likes to be in control, but I had to have a lot of faith that I was not in control of that situation. When I was teaching, I had a plan. When I'm coaching, I have plans. As an AD, I'm the same way. I want to know how all this stuff goes. But I had to admit to myself that I was not in control. I say this often, but I don't think I beat cancer at all. I did think that the first time [when I was diagnosed with testicular cancer at age 23], but going through the second round, I think I just survived it. I think God, and good doctors, beat cancer."
"I'm not knowledgeable enough to give advice right now, but the one thing I know for sure is don't give up. Staying positive goes a long way and having a good attitude toward life is key. Don't underestimate the power of your own ability to be positive. My life depends on me being brave. I have become a warrior woman while facing this life-threatening disease. Losing is not an option for me, and I will one day have all this behind me. Then I can support and give back to others."
More than anything else, I want to use this space to thank both Casey and Diana for being so open about their personal stories, even the ugly and difficult parts. Both were unblinkingly frank, far more so than I could ever imagine myself being if I were in their shoes.
I think their honesty is extremely important because it lets other cancer patients know that the weirdness they're experiencing in their own battle is universal, not isolated.
Their honesty is also important because earnestness begets more earnestness, and the world could certainly use a lot more of that.
The Faces of Cancer section will be included in the Oct. 1 edition of The Mountaineer. Check out their full stories there.