Sarah Jane Hatfield, a graphic designer at The Mountaineer, has embarked on a thru-hike of the Appalachian Trail. During her journey, she'll be sending dispatches from the forest, which we'll publish each Wednesday.
This week, we join Hatfield as she witnesses a truly special musical performance, and hikes on without her trail kids — momentarily.
"You must always be yourself, and do things at your own pace. Someday, you'll catch up." — Natsuki Takaya
As I hiked into Hot Springs, I was mostly in front of the rain that's been on my heels for a couple of days. I was burning with excitement, because Hot Springs is yet another place where I've spent some time, and I couldn't wait to hike into town.
I'd been looking forward to my reserved bed at the famous Elmer's Sunnybank Inn and Hostel, located just steps off the A.T.
During the house tour, a man named Earl Shaffer was mentioned. He was the first thru-hiker on the A.T., and he stayed here when he came through Hot Springs. I was informed that I was in the room he stayed in, which even has a small plaque on the door. I felt honored.
As I fell to sleep that night, I left the door open to the grand balcony off of my room. The rain fell heavy on the tin roof of this old Victorian house that was built in 1840, and renovated in 1875. Everything was original, and it made me feel like I'd been transported back in time. This house has so much musical history — every nook was dripping with southern Appalachian culture.
While there, I bore witness to something I may have trouble expressing in words. There's a music room in the old house where house guests can pick up a guitar or banjo, and even polish some ivories on an old upright piano, if the mood strikes.
A free-spirited young man by the name of James McCann (trail name: Duckhole) from Baton Rouge, Louisiana, was my roommate for the evening. His humble personality, "old soul" demeanor and musical talents blew me away. This guy went back and forth between the banjo and guitar, singing folk mountain music. We later learned that he has a two-man band named Brother's Bear, and that they've recorded an album.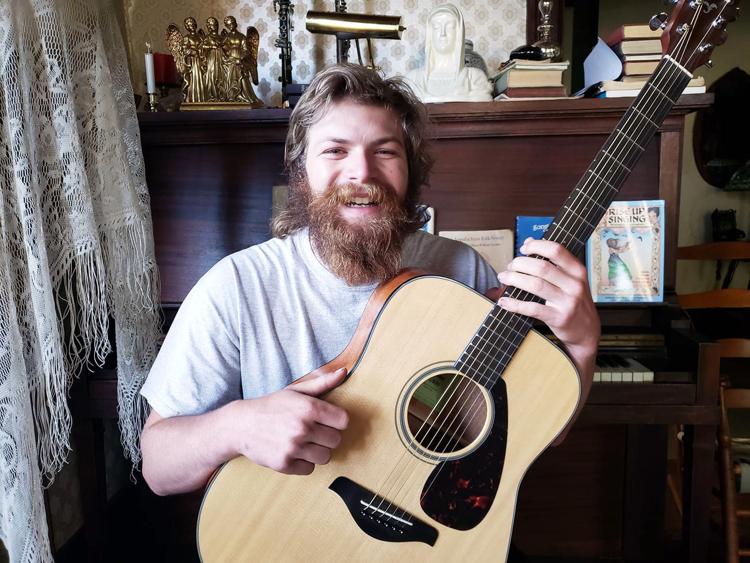 What a remarkable talent James possesses. The six people in the room, myself included, were captivated by his performance. We witnessed him pick up a songbook, flip to a page to perform a song for us, then inadvertently locate an old song his grandmother would sing to him when he was a child called "Pretty Saro."
His eyes sparkled with genuine disbelief when we all realized it was from the very songbook that made this house a historical landmark: "The English Folk Songs of the Southern Appalachian."
In 1916, Cecial Sharpe collected over 64 of the 80 ballads from the original house owner, Jane Gentry. She was a nationally-acclaimed folklorist, and those songs were all recorded inside this house. I recorded James' performance — with his permission — and it felt as though time was standing still. I soaked up this experience with every fiber of my soul. As I listened to James sing the words to a song so dear to him, I wondered when these walls had last heard it. It was a special experience — everyone in the room felt it.
One of the other hikers who witnessed this incredible performance later said that James was a "true American treasure." I couldn't agree more. Elmer, the owner of the house, gifted him with a CD of all of the original songs from the album that was recorded in-house in 1916. What a truly beautiful gift. James quickly mailed it home for safekeeping.
Later that evening, as I was drifting to sleep in a cozy bed, I wondered how the trail could possibly top this experience. I fell asleep staring at the busy Victorian wallpaper, and drifted into the unconscious with a mountain folk song in my heart.
The coming days brought beautiful weather. However, a sickness loomed over one of my trail kids: Disco had caught the norovirus, so he and his buddy, Patterns, had to get off trail for two-to-three days to get him healthy again. I hiked on without them, knowing the coming days would be a little lonely without my buddies. I began meeting new people who'd started the trail only 20 or so days ago, and I wondered if I was hiking too slow. I got in my head pretty heavy about that, but then reminded myself that I had purposely started slow, and that now was the time to crank it up a bit. That means hiking more efficiently, and getting up earlier to start the day before everyone else.
I did hit the 300-mile mark, but struggled to feel proud about it because I kept telling myself that, with seven weeks under my belt, I should be a little further down the path.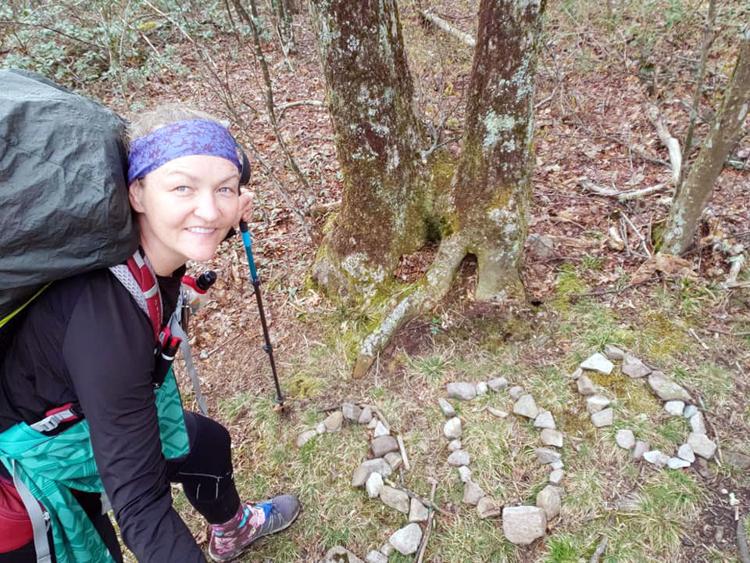 Near the end of the week, a serious storm system threatened our region, and everyone was making plans to be off-trail. I'm fine with rain and mud. However, throw in thunder and lightning, and things can get deadly along these ridgelines.
We slid off trail, finding hospitality at Nature's Inn Hostel and Cabins in Flag Pond, Tennessee. There we waited out the storm.
I sat looking out the window of this safe structure at all the rain that thankfully wasn't touching me or my gear. Hikers were sitting around the common area, resting their weary feet, watching cable television, exchanging trail stories and bartering this for that. Many hikers had arrived that day with weather tales from the trail, and they seemed grateful for a chance to dry their things out.
Every face was foreign, and I sat there missing the boys. The good news, I told myself, is that they were back on the trail and would most likely catch me in a couple of days. Then, from across the lawn, I saw two arms shoot up in the air: it was Patterns and Disco, climbing out of a shuttle van. I couldn't believe my eyes. They're only 10 hiking miles behind me on the trail, and we made new plans to hit Erwin, Tennessee, together.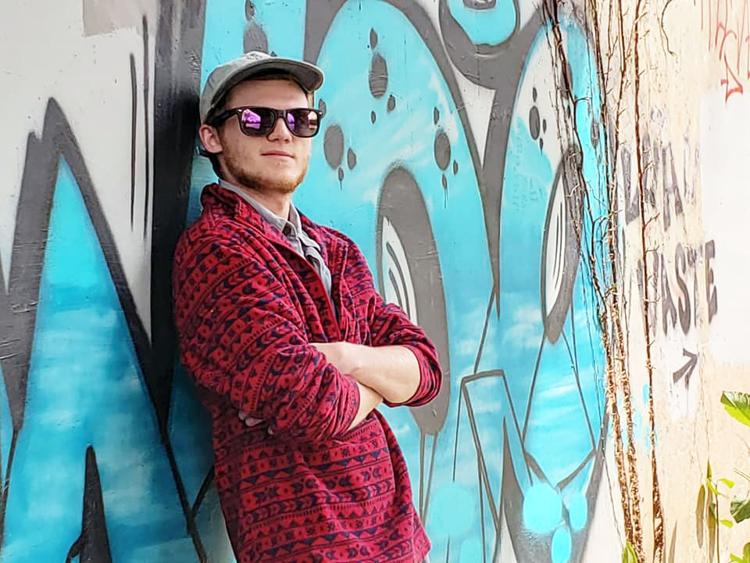 I felt happy. I was eager to hear how Disco was feeling, and how their past few days have been. Turns out that Patterns is now the sick one, but seems to be getting through it a little faster. Knowing that I'd be seeing them down the trail made me excited.
Total miles: 319.7 (327.8 with the Approach Trail).