ASHEVILLE — The Pisgah wrestling team capped one of the best seasons in program history with an unforgettable night at the 58th WNC Sports Awards Banquet (presented by Ingles) May 19.
Pisgah was named Division I Male Olympic Sport Team of the Year, in front of a record crowd of 941 at Omni Grove Park Inn in Asheville. It was only the second time that Pisgah has received the award, with the other occurrence happening in 2001, when the program won a state title.
The Pisgah wrestling squad was certainly deserving of the honor. They finished in the top eight of Class 2A, and had two wrestlers — Braden Riggs and Terran Brown — capture individual state titles.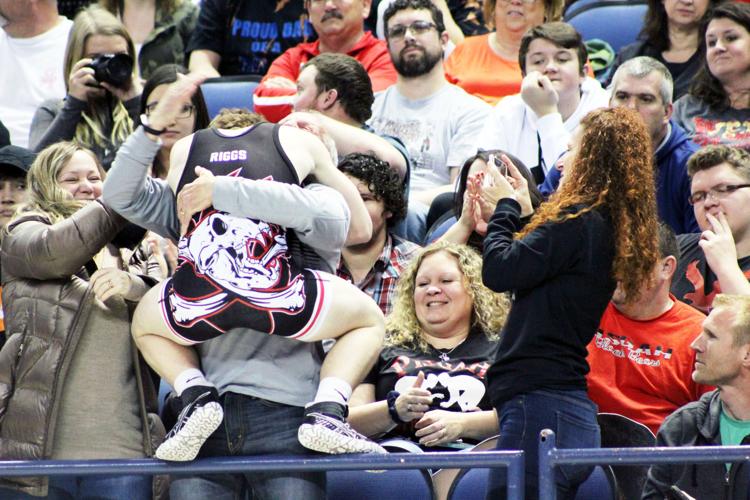 The Bears had four placers at the individual state championships, more than any other season during head coach Ryan Gibson's 12-year tenure.
"What an awesome honor it was to receive this award," Gibson said. "It means a bunch to me, and to the team, to even be mentioned with all the other great teams that were nominated, but it means even more to have a committee of people we don't even know pick us as the winner."
"It justified what we did this season," he added. "God has really blessed us. Good things happen when you do things the right way."
Brown, who will graduate as the program's all-time wins leader, said the team excelled because of "determination, grit and good coaching."
"It means a lot," he said of winning the award. "[It] feels very good to know that, in the end, hard work really pays off."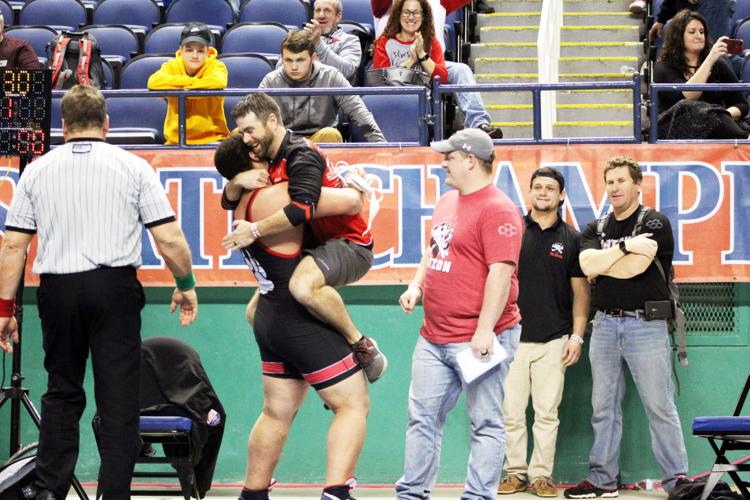 Brown and Jon Mehaffey were also up for individual awards during the banquet.
Brown was in the running for Division I Male Athlete: Olympic Sport, while Mehaffey was considered for Division I Male Athlete of the Year for his accomplishments on both the football field and wrestling mat.
Neither Brown nor Mehaffey won, as T.C. Roberson wrestler Anthony Johnson captured the former award, and A.C. Reynolds' football and baseball player Alex Flinn took the latter.
The WNC Sports Awards, conducted by Mountain Amateur Athletic Club, were first held in 1959. This year, 24 awards were handed out and 16 scholarships of $1,500 each were bestowed upon upstanding student-athletes.
The scholarships — three of which were won by Tuscola student-athletes Jade Monday, Shelby Glance and Zane Edwards — were given through the John and Darlene McNabb Charitable Foundation.
The banquet also served as the induction ceremony for the four newest members of the WNC Sports Hall of Fame: football player Tiger Greene, basketball and volleyball coach Susan DeWeese, basketball coach Tom Pryor and football coach Carroll Wright.
Additionally, the MAAC announced the creation of the Riley Carl Howell Courage Award. The award is named in honor of Riley Howell, a Waynesville native and former Roberson soccer player who was killed while attempting to stop a mass shooting at UNC Charlotte on April 30.
"The award will recognize a high school athlete who embodies the spirit with which Riley lived life," according to a press release.
Robb earns NUWAY All-American honors
Prior to the Pisgah wrestling team winning its rare award, one of the program's athletes — McRae Robb — celebrated a highwater mark in his career.
Robb, who came within one win of reaching the individual Class 2A State Championships, placed fourth at the the NUWAY Southern Throne in Myrtle Beach, South Carolina, the weekend of May 17, earning All-American honors in the process.
Robb said his biggest highlight from the weekend was securing a pin in the consolation semifinals that guaranteed his All-American status.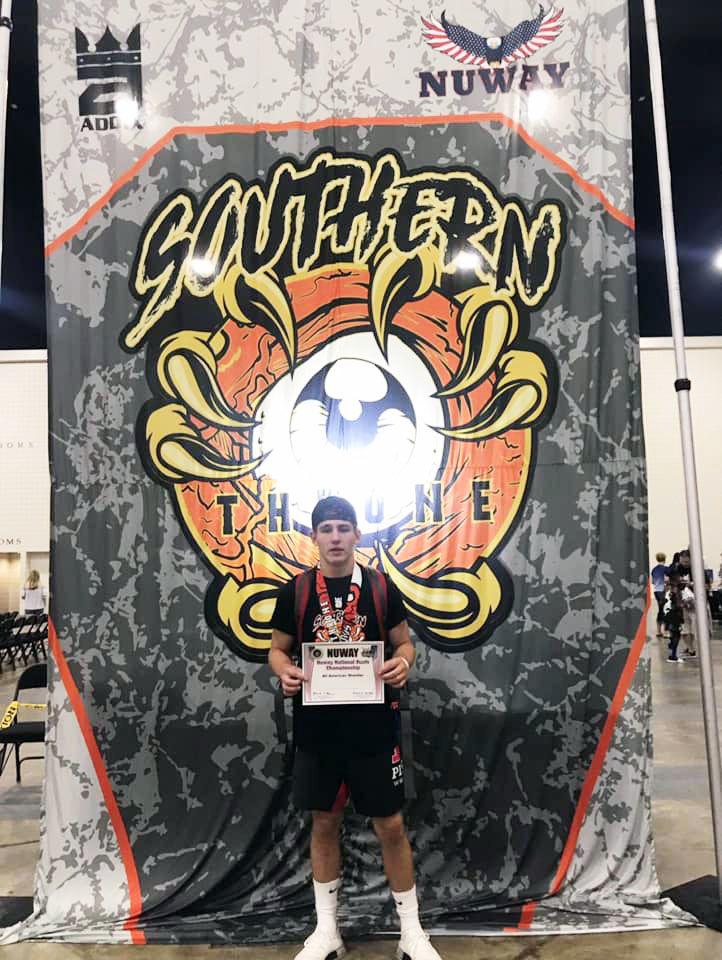 Not long after that pin, Robb and his Pisgah teammates earned their collective award.
When asked what made this past year's squad so special, he said "support, leadership, coaching and [a] brother-like bond."
"Coach Gibson insists on overnight trips and long bus rides, because he says it allows us to bond more...and he's 100 percent right," Robb said. "Everyone on the team has sweat, bled, cried and failed together, which makes our success so much sweeter."
"It's time to turn this football town into a wrestling dynasty," he added.