ASHEVILLE — A young Pisgah basketball team, the first under new coach Jonathan Whitson, took the floor at 8 a.m. Friday at A.C. Reynolds.
Pisgah played three games over the course of the morning, facing Asheville, North Henderson and Polk County, while many of their classmates were still asleep.
With no seniors on the roster, Whiston relied heavily on his two returning starters, Devan Dodgin and Trent Devlin, to lead his young team through the endurance test. After injuring his shoulder in a football scrimmage Thursday night, Dodgin taped bags of ice to his upper arm between contests, but still played with toughness and intensity.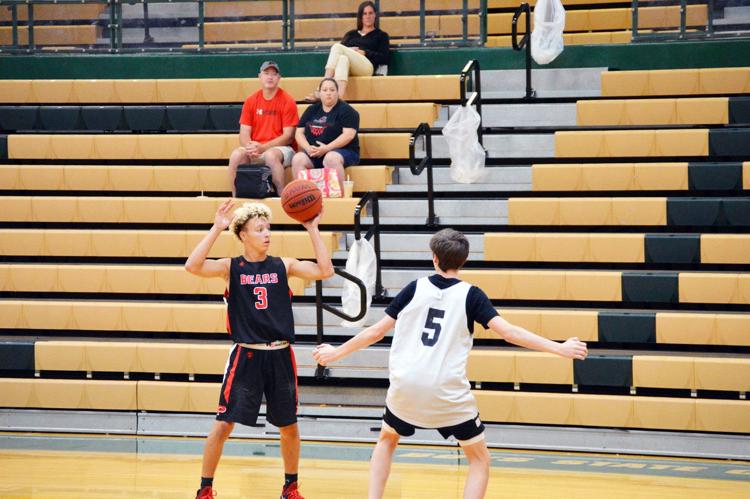 "It shows his character and how tough it is," said Whitson of Dodgin playing through the discomfort. "Here it is, summer league, and he still wants to get out there and battle. He got cleared and I left it up to him."
The Bears inexperience and short bench led to losses in the first two games of the day to bigger teams from Asheville and North Henderson, but Whitson was optimistic between the second and third game.
"I'm pleased with our effort in both games, we just couldn't hit a shot. We're not that deep right now, so a lot of people are playing a lot of minutes. We've been going hard at it for two weeks, so we have some tired legs," he said.
Whitson noted that some of the team's newcomers rose to the occasion and helping take some of the pressure off Dodgin and Devlin.
"Bailey Stockton is really playing hard," Whitson noted. "He's going to be the one that is first on the floor. He's undersized in the post, but he pays a lot bigger and tougher than his size. Tanner Devlin came in and scored seven points in seven minutes, so he was a big spark for us off the bench."
Before the varsity team's final game of the day, Whitson slipped over to the auxiliary gym to check on the Pisgah junior varsity team, which was also in the midst of a three-game run. Opportunities to watch the JV have been few and far between for Whitson this summer because the two teams usually play at the same time in separate gyms.
During his look at the younger Bears, a player caught his eye.
After playing on JV all month, Whitston called Slade Burnette up for the final varsity game of the summer. Burnette rose to the occasion with several nice drives and a crucial basket that helped Pisgah secure a 33-26 victory over Polk County after trailing 19-12 at halftime. Whitson was pleased to finish the day with a victory.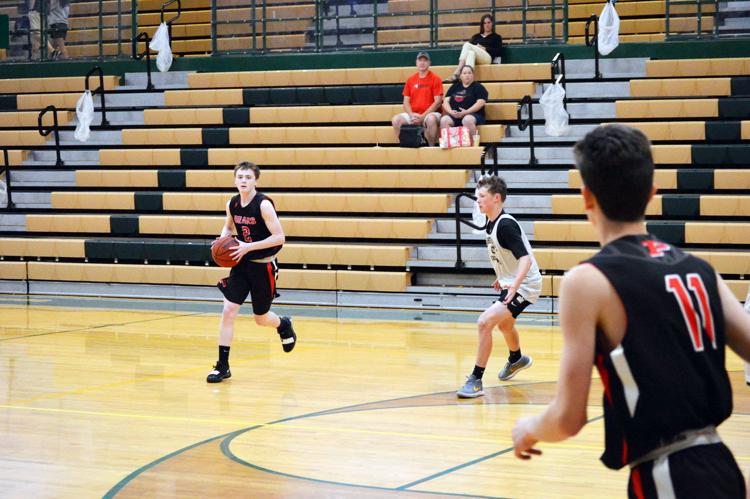 "I think that's a huge morale booster," he said of the closing win. "Today was the last thing we're doing for the summer, and to end it with a win is huge and lifts their spirits. The shots that weren't falling in the first two games started to fall in this game."
Whitson said he hopes to continue to add his own principles to the those of his predecessor, Casey Kruk, who stepped down earlier this year after more than a decade at the helm.
"Coach Kruk built a really good foundation and I just want to continue that and put my own stamp on it as we move forward. I just want to continue that culture that he inherited and that he then passed on to me," Whitson said.