She's really doing it, people.
The Mountaineer's own Sarah Jane Hatfield has set off to thru-hike the Appalachian Trail, from Georgia to Maine, by herself.Yes, by herself.
Such an undertaking requires an amount of courage that I couldn't imagine possessing. But then again, as those familiar with Sarah Jane already know, she's not lacking in gusto. She's a single mother, after all, and that alone takes a heck of a lot of chutzpah.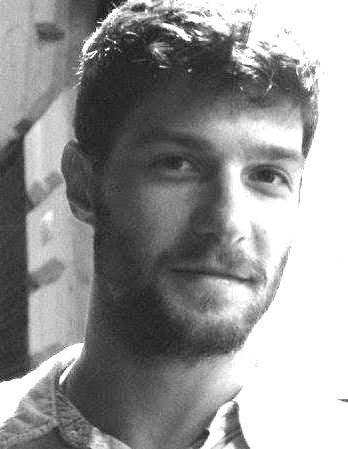 But still — 2,192 miles? Mildly put, that's a colossal trek. The longest hike I've done is a comparatively paltry 12 miles (to Crystal Lake at Sequoia National Park, for those who care), and my joints were so achy by the end of it that I could have easily stayed couch-bound for several days afterward. The thought of walking that distance, or longer, pretty much every day for five to seven months is almost unfathomable. My calves are cramping just thinking about it.
But challenge is the point, right? Nobody decides to thru-hike the AT because they think it will be a brisk jaunt around Lake Junaluska. The very point is to push oneself — physically, mentally, spiritually, and all that — farther and harder than previously thought possible. A thru-hike of the AT is the Super Bowl, or the Olympics, of American hiking: it's a once-in-a-lifetime experience, and perhaps a life-defining achievement, something you'll be able to look back on in the September of your years and say I can't believe I did that.
Then you'll be able to give yourself a pat on the back because, yes, you really did do that.
(And by "you," I mean "Sarah Jane.")
Indeed, setting off on an AT thru-hike is life affirmation, a subversion of what some people believe adulthood should be. Goodbye to the grind, the tedium of the 9-to-5 slog, and hello to a purer form of existence: just you and nature, and you moving through nature, and the fellow hikers you meet along the way. The thought of unplugging to that extent is immensely appealing — no deadlines, no meetings, nowhere in particular to be. Just experience. Ah yes, that does sound nice…
Sarah Jane, if you're reading this: I'm jealous, I won't lie. But I'm also inspired. I'm sure many people who get the urge to thru-hike the AT entertain the possibility for a millisecond, but immediately begin listing off the reasons why it can't be done. Too many responsibilities. Too much other stuff to do. It'll never happen. Be realistic.
Yet you turned those can'ts into cans, through willpower and a whole lot of planning. You shirked convention and went after it. Where others petered out and gave up on the dream, you threw yourself in and never looked back. What I'm saying is, you've already done the hard part. Now you just have to go on a 2,192-mile walk.
We at The Mountaineer are proud to be publishing Sarah Jane's dispatches from the forest. I'm looking forward to hearing about her adventures, and I hope you, dear reader, will follow along in what will surely be the journey of a lifetime.