Over 250 swimmers from 11 teams across Western North Carolina converged on the Waynesville Recreation Center Saturday afternoon to compete in the annual Tuscola Invitational.
Asheville High captured first place in both the boys and girls divisions, with Franklin pulling in second. Christ School finished third in the boys event, while Hendersonville did the same for the girls.
The Tuscola boys and girls teams finished fourth. Trinity Wenzel placed first in the 200 IM and the 100 back, the latter in which she achieved an automatic qualifying time for regionals.
"We saw some significant improvement in many times by the majority of the swimmers, which is what we want to see at this stage of the season," Tuscola head coach Kevin FitzGerald said. "We have two more meets before the holiday break and expect more improvements."
The Tuscola Invitational kicks off the season for many area teams, and offers some swimmers the opportunity to compete in a meet for the first time.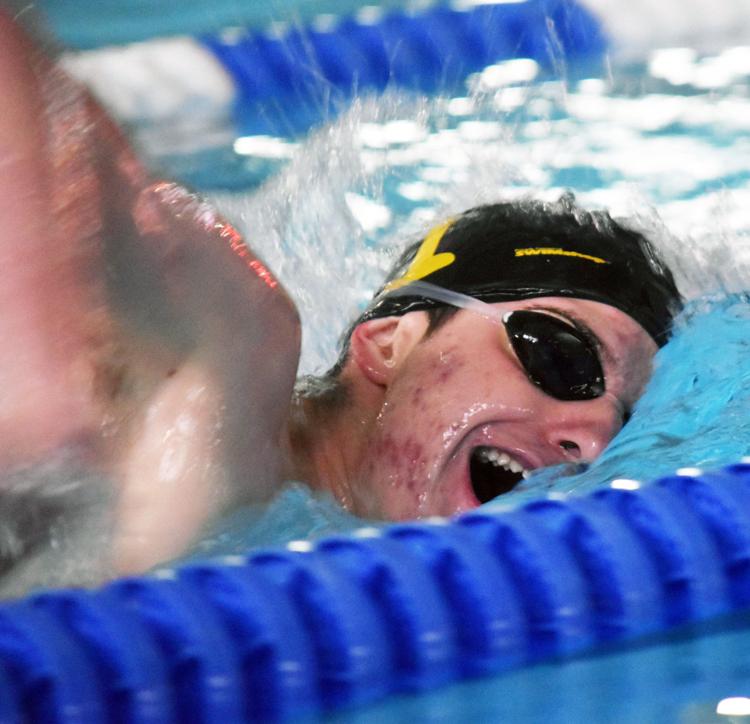 "I [always] look forward to December 1 and the Tuscola Invitational," Frank Bachteler, head coach for the Andrews/Murphy/ Tri-County swim team, said. "The Invitational is competitive, the facility is run well and the meet manager does a good job."
Sarah Bebnar, assistant coach at Asheville High, said that this was her first experience at the Invitational, but feels that the meet is a "great way to start the season, and for swimmers to compete against other schools."
Schools represented at the Invitational included the Asheville Cougars, Hendersonville Bearcats, Smoky Mountain Mustangs, Brevard Blue Devils, Franklin Panthers, Owen Warriors, Christ School Greenies, Asheville Trailblazers, Tri-County Early College/Andrews/Murphy and, of course, the Tuscola Mountaineers.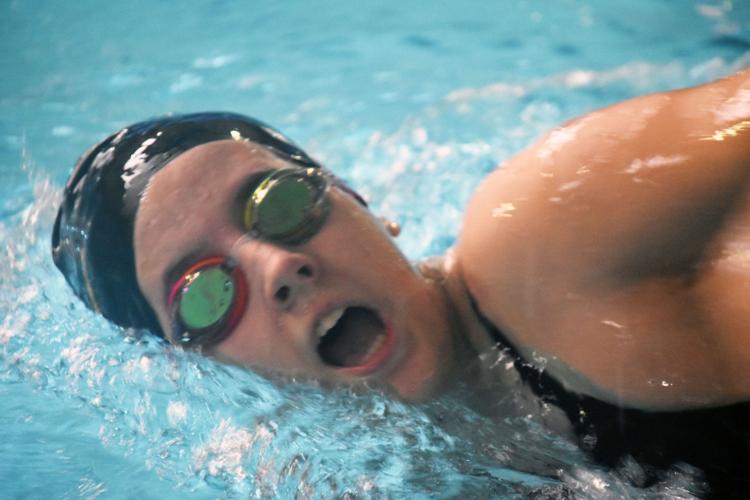 The Mountaineers continued their season by hosting Asheville Christian Dec. 5 at the Haywood Regional Fitness Center.
Tuscola Invitational Boys Results Individual
200 Free: 6th Riley Laursen (2:18.95) and 9th Carson Keeling (2:25.83)
200 IM: 5th Colin Mooney (2:31.90)
50 Free: 6th Luke Mina (26.12)
100 Fly: 4th Mina (1:01.85)
100 Free: 12th Keeling (1:04.16)
500 Free: 7th Gavin Bishop (6:09.82) and 12th John McCrory (7:54.48)
100 Back: 5th Mooney (1:15.53) and 8th Andrew Delbene (1;29.45)
100 Breast: 5th Laursen (1:11.91)
Relay
200 IM: 4th Mooney, Laursen, Mina and Keeling
200 Free: 3rd Laursen, Keeling, Mina and Mooney (1:45.29)
Tuscola Invitational Girls Results Individual
200 Free: 11th Melissa Dellinger (3:21.18) and 12th Rose Torda (3:23.85)
200 IM: 1st Trinity Wenzel (2:24.52) and 11th Abigail Jones (3:20.83)
50 Free: 11th Zoe Mina (31.89), 16th Molly Bishop (33.35), 17th Ella Laursen (33.81)
100 Free: 10th: Mina, 15th (1:14.10), 15th Sarah Clarke (1:15.53), 16th Mia McDowell (1:16.30)
500 Free: 6th Marna Dodson (7:07.11) and 11th Anna Gore (8:23.19)
100 Back: 1st Wenzel (1:04.69) and 9th McDowell (1:23.65),
100 Breast: 4th Clarke (1:29.72), 6th Laursen (1:33.15)
Relay
200 IM: 5th McDowell, Clarke, Wenzel and Hannah Wells (2:18.44)
200 Free: 4th Claire Golden, Mina, Clarke and Wenzel (2:07.51)
400 Free: 5th Dodson, Mina, Hannah Wells and Bishop (4:59.43)