A column published in the Nov. 19, 2017 edition of The Mountaineer concerning calls made by referees in a football game between Franklin High School and Pisgah High School has led to a request for a retraction and apology.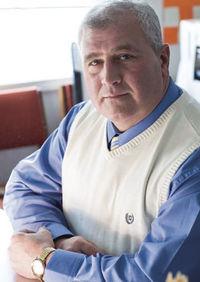 Referee Curtis Dowdle, who was named in my column, felt accused of intentionally making a call that directly impacted the outcome of the game, because I linked it with his personal connection to Franklin High School's Football Coach Jay Brooks. At that time Mr. Dowdle was in a relationship with the mother of Brooks's wife.
I also compared Mr. Dowdle to Pete Rose and stated that if my suspicions were true then the "penalty should be lifetime banishment from high school athletics in the State of North Carolina."
I apologize for these statements and any implication made in my column about Mr. Dowdle's integrity that resulted from my coverage of this football game.
This apology is also being issued by The Mountaineer newspaper because the writer of the Curtis Dowdle article was an employee of the newspaper and as such worked under the paper's direction, supervision and control.