Podcast: Kings of Fantasy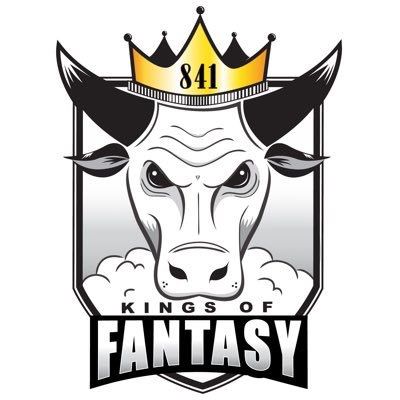 Podcasts: Kings of Fantasy
Kings of Fantasy preview NASCAR action from Sonoma Raceway
Kings of Fantasy preview the Axalta presents the Pocono 400
Kings of Fantasy preview the Coca Cola 600
Kings of Fantasy preview the PGA action this week from TPC Four Seasons Resort.
Wolfman and Woodbird preview the Go Bowling 400 from Kansas Motor Speedway
Wolfman and Woodbird preview the 2017 THE PLAYERS Championship
Kings of Fantasy how-to podcast on getting into DFS Soccer.
With the curtain closed on the 2017 college football season, eligible collegiate players begin to prepare for the 83rd Annual NFL Draft.
What's in a name? Pisgah Black Bears. Tuscola Mountaineers. These names are easy to understand their relevance.
What happens in the SEC, stays in the SEC.
Some sports traditions have a long extensive history. However, one sport's tradition has a rather recent history to it. The NHL Winter Classic…
Christmastime is full of traditions. Families get together and Christmas Day is full of presents and food. Sports is no different. Unlike Than…
Offseason in sports is a time that gives the fan a chance to rest, recover and recharge. The previous season has come to an end (many times pa…
'Twas the night before the Christmas Bowl season and all through the stadiums, not a cheerleader was stirring, not even a ref.
 Let's just put the NFL off to the side this week. It's time to talk hockey. Woodbird and I have touched on NHL before but this is the first t…
The next couple of weeks, I'm taking a break from NFL prep. It's the midpoint of the season, teams on bye weeks are immense (6 teams this week…
 Diversify. That's probably the most used word for stock brokers and financial advisors. In daily fantasy sports (DFS), we find it beneficial …
Last week, we touched on how injuries can play a huge part in your player selection and finding value. I think the NFL must've read my column …
First, let me address my absence last week. Several readers had poke at me that I must have went into hiding after the 41-0 shellacking my Ten…
 I've said this once before and it bears repeating.
What in the World of Holy Checkerboard End Zone's is going on with the Tennessee Vols football team? I'm wondering what head coach Butch Jones…