Haywood County has all the right ingredients for competitive cycling and running — rolling country roads, stupendous peaks, gorgeous scenery and a cool climate.
"When it is 95 percent humidity in Florida, you can come up here do a great race and make a vacation out of it at the same time, so you're accomplishing a couple things," said Greg Duff with Glory Hound Events, a professional race company based in Asheville with numerous events across the region.
But putting on a race takes more than drawing a line on a map, picking a cool name, and buying kegs for a post-race party.
"It takes a lot of time and a lot of planning. There's lots of layers," said Ben Wilder, tourism development director with the Haywood County Tourism Development Authority.
There are race T-shirts to design, medals to order, swag bags to assemble and post-race meals to plan.
Those race amenities matter when athletes size up which races to do each year.
"They want to know what's the safety coverage, what's along the route for me, what's at the finish line," Wilder said.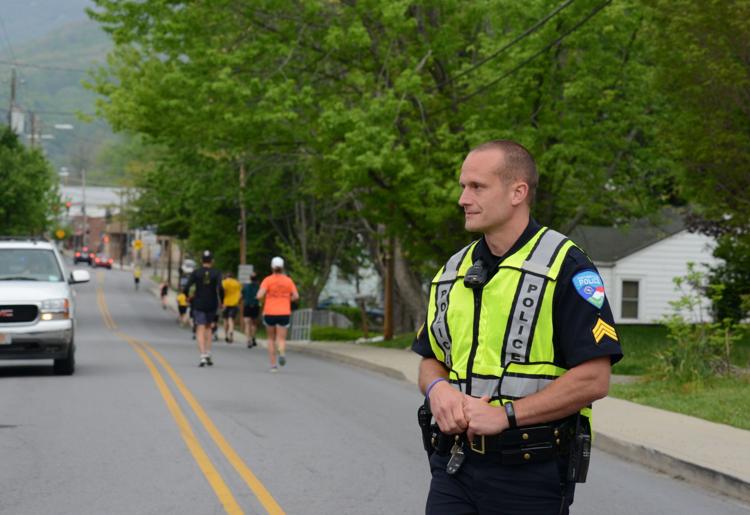 Logistics are all-consuming, from a long list of agencies that must sign off on the race route to enlisting local officers to direct traffic at intersections. Come race day, it takes an army of volunteers to man race check-in tables, break stations along the route and finish line affairs.
All the while, costs are piling up, from hiring a chip timing company to paying for traffic control to liability insurance.
"If you have a small race with just a couple hundred runners, it is hard to cover the cost," Wilder said.
That's the boat the Haywood County Chamber of Commerce found itself in after entering the competitive outdoor race scene several years ago. The chamber launched the Blue Ridge Breakaway cycling event in 2011 and Gateway to the Smokies half-marathon in 2015.
But the chamber could no longer sustain the cost or manpower to put on the races and hope they'll be picked up by a professional race company.
The TDA has taken the lead to find a new organizer for the Blue Ridge Breakaway, a long-distance cycling event.
"With the blessing of the chamber, we are trying to relaunch it. People enjoyed it. It had a great reputation," Wilder said.
Professional race companies that put on a dozen or more events a year have an easier time because putting on races is what they do.
"A race director that does multiple events already has those assets and resources," Wilder said.
Plus, professional race companies can tap their databases to market a race, reaching the built-in audience of participants in their other events.
"If your company doesn't have a name out there, you are going to have a hard time getting traction," Duff said.
The chamber deserves credit for the heavy-lifting to launch the events. But it will take the muscle of professional race companies to carry them to the next level.
Wilder has taken the lead on finding a new organizer to take over the Blue Ridge Breakaway, and the chamber is working with Duff to hopefully take over the Gateway to the Smokies half marathon.
Bringing home the gold
Destination races can have a huge economic impact.
"A true destination race, they are coming the night before and often staying the night after," Wilder said. "When they are done running they want to go out to dinner and celebrate."
Haywood County's most successful destination race is the Lake Logan Multisport event held in August. Last year's event had 700 participants, many with friends and family in tow. They came from 22 states, with more than 85 percent from outside the area, according to registration data.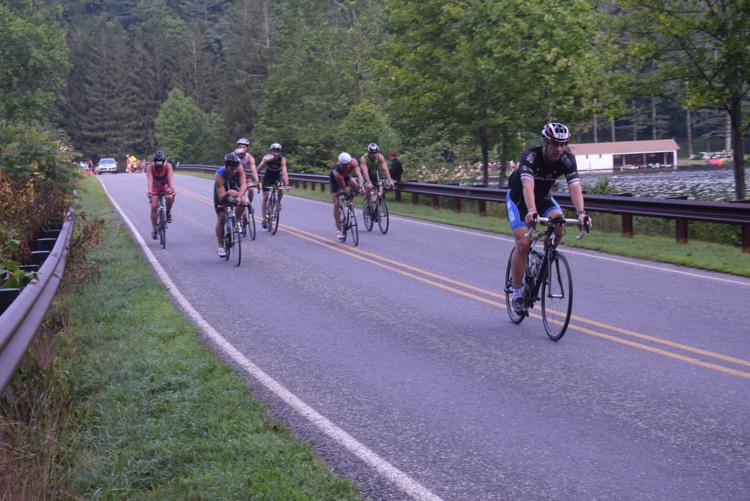 It's hard to miss the influx of people the race brings. Subaru's with bike racks and out-of-state plates fill the parking spots along Main Street in Waynesville the Friday and Saturday night of Lake Logan weekend.
The event, now in its 14th year, features three triathlons of varying lengths over two days, catering both to the novice and experienced triathlete.
"One of the big ideas behind Lake Logan was that different family members can do different races on different days and trade-off watching kids and make a family vacation out of it," said Duff with Glory Hound Events, the event organizer. "What we conceived of back in the day has come to fruition."
Branching out
When Wilder came to the Haywood TDA two years ago, he brought a wealth of knowledge in organizing sporting events.
He worked in the sports marketing field for tourism agencies in Ohio, the Chicago area and most recently Savannah, where he served as the director of the Savannah Sports Council for 11 years.
He's hosted Olympic archery trials, state high school baseball championships and college hockey tournaments.
Wilder also has experience with major races, including the Savannah Bridge Run with 5,000 runners, landing a spot in the Rock-and-Roll Marathon series line-up with 23,000 runners, and creating a new woman's half-marathon.
Wilder isn't just looking to traditional running and cycling events, however. The options are endless, from pickle ball tournaments to dart leagues.
Niche events already being held in Haywood County include two annual disc golf tournaments, a pool tournament, swim meets, and even collegiate timber sports competitions hosted by Haywood Community College.
While Haywood County could never compete against the Boston Marathon, with the right event and right branding, destination races could be an important piece of the puzzle for the tourism-driven economy.
"There are small towns all over this country that have really big races because it became a unique special event," Wilder said.