CLAREMONT — Let's go back 31 years, to 1987.
The World Wide Web was still three years from invention, the Mets were a season removed from their last World Series (with some infamous help from Bill Buckner) and the foursome of Greg Henson, Chuck Bryson, Laddie Hall and Mark Walker set the Pisgah High School record in the 4x200 relay.
Thirty-one years is a long time, but May 12, at the Class 2A West Regional Championships at Bunker Hill High, a contemporary Pisgah foursome – Lee Ferguson, Levi Cagle, Cain Early and Tanner Wike – erased a three-decades-old record to become the fastest team in school history to run the 4x200 relay.
The time was 1:33.45, besting the previous high-water mark of 1:33.5 set during the Reagan Administration. Best of all – at least in terms of the future of Pisgah's track program – none of the four athletes will graduate this year: Cagle and Early are freshmen, while Ferguson and Wike are juniors.
Men's 4x200 relay team (Ferguson, Cagle, Early, and Wike) broke a school record and qualified for State next week. #GoBears

— Pisgah High School (@PisgahHigh) May 12, 2018
"It's pretty awesome to have my teammates and my name on the record board in the lobby," admitted Wike, who competed in the Class 2A state tournament in tennis last weekend.
The record-breaking performance was the highlight of a strong showing for Pisgah at the regional meet. The 4x200m team placed fourth and qualified for the state championships at N.C. A&T in Greensboro May 18-19. That group will be joined by Carter Binkley in the 800m and Kam Walker in shot put.
Binkley and Walker each set personal records at the regional championships. Binkley placed second with a 2:02.37, while Walker placed fourth by hurling the shot 45-feet.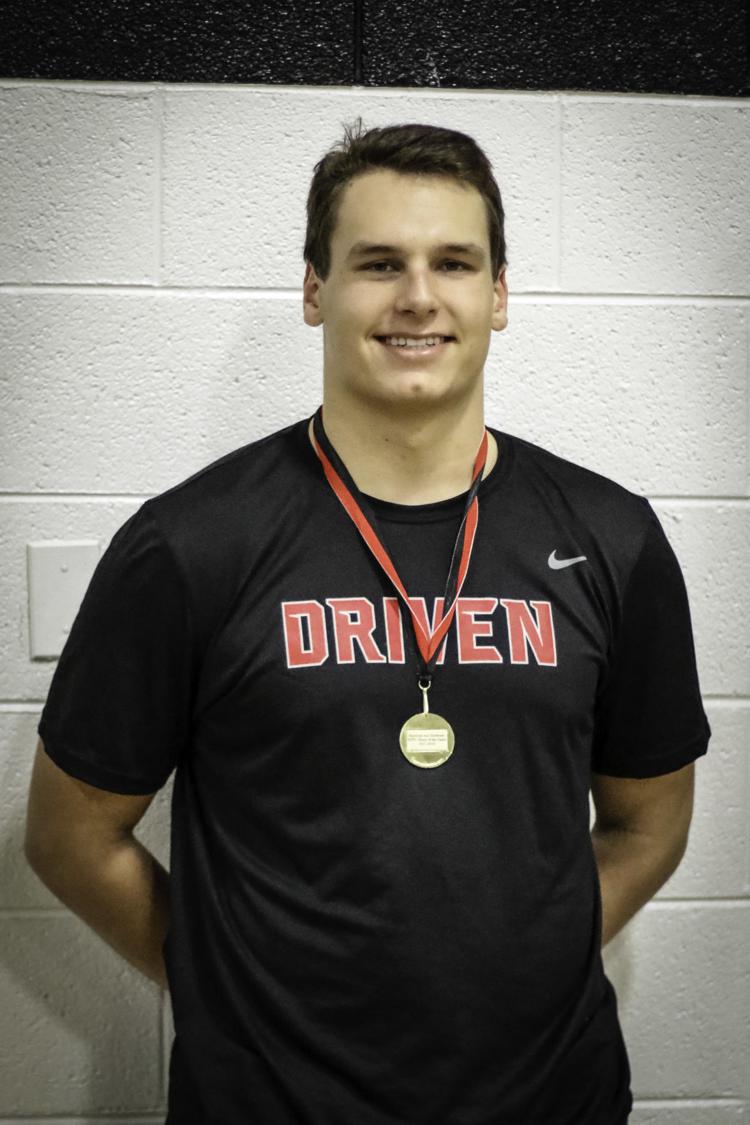 Pisgah head coach Ricky Brindley said none of the state qualifiers came as a surprise.
"They all had a shot coming into the meet," said the coach. "We knew it was going to take good performances to advance to state, and we were fortunate enough to get those good performances."
Brindley said he was particularly impressed with Walker, a junior in his inaugural season as a track and field athlete.
Walker is an imposing figure, standing at 6'5" and weighing in around 240-pounds. He's primarily a football player, and has already received numerous Division I offers for his impressive work on the gridiron.
He's known Brindley – who has spent time on the Pisgah varsity football staff – for several years, and through his interactions with him decided to give the world of track and field a try.
Safe to say, it was a worthwhile decision.
"It's a great feeling," said Walker about making it to state. "I was not expecting this at all, to be honest. [The biggest thing I've learned] is that when throwing the shot put, it's not about how strong you are, you have to have good technique."
In an interesting parallel, this spring is Brindley's first season as track and field coach.
Brindley was the defensive coordinator for the football team from 2012-15 and the offensive coordinator from 2015-16. He's been at Pisgah, in general, for seven years. He took over both the boys' and girls' track programs after the offseason departures of coaches Jack Hogue and Jennifer Williamson. The former moved on to teach special education at West Henderson, the latter is now the head coach of the track and field team at Canton Middle, where she began her career in 1994.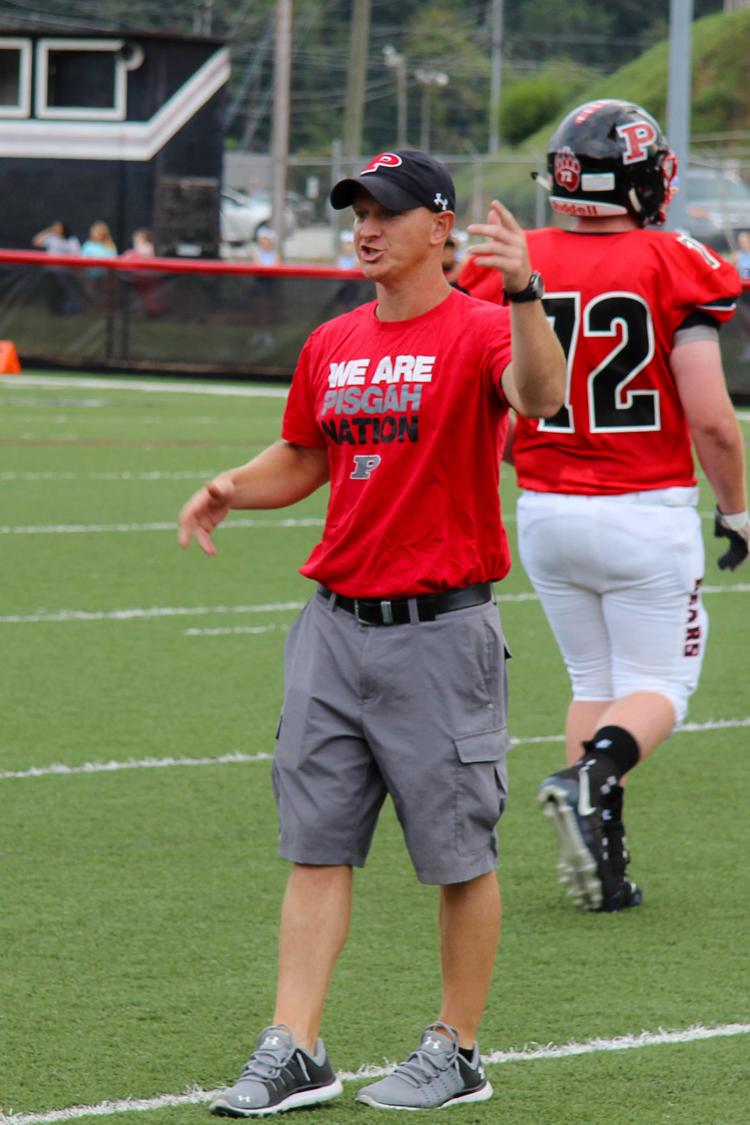 Brindley admits it hasn't been a totally smooth ride – "there were days I screwed up, no doubt about it," he said – and noted that managing such a large group of kids has been perhaps the most difficult aspect of the whole experience.
But at the end of the day, he's proud of what he's accomplished.
After all, there are worse ways to begin a coaching career in a sport you've never commanded than qualifying for the state meet in three events.
"Seeing these kids grow as people and athletes [has been a big highlight for me]," he said. "Some of them have come a long way from the beginning of the season, particularly the 4x200m team."
Wike, who has qualified for the state meet three times in tennis but never in track, said his main focus entering this weekend is simply to "have fun."
Walker, who likewise will be making his state debut, said he's "just going to have a good time and compete with some other big boys."
Neither Binkley, Walker nor the 4x200m relay team will enter the state meet as favorites to win a title.
Even so, that's no reason for lowered expectations, said Brindley. Because when it comes down to it, it's more about possessing drive and belief than looking at what the numbers might predict.
"I would like to see each and every one of them compete and fight, as opposed to be in a daze or believing they don't have a shot," said Brindley. "That would make a successful meet for me."