A successful initiative to remove water-born trash and debris from entering Lake Junaluska has gotten a boost thanks to a $4,400 grant from the Tennessee Valley Authority to Haywood Waterways Association.
Much of the grant will go towards purchasing a new trash collection boom that catches trash before it makes it into Lake Junaluska.
"If we contain trash before it reaches the lake, we can reduce the amount of trash in the lake, which would greatly reduce the workload required to clean the perimeter of the lake, which is about 4 miles," said Jim Pearson, a Lake Junaluska resident and frequent clean-up volunteer.
In 1995, two trash booms were installed at the mouth of Richland Creek to capture trash before it enters the lake. After many years of sun exposure and high water events, however, the trash booms finally succumbed to their age.
The Friends of the Lake and Lake Junaluskans collected enough donations to purchase one replacement, but the lake really needed two. That's when Haywood Waterways applied to TVA.
"Trash booms aren't cheap," said Christine O'Brien, Adopt-A-Stream coordinator with Haywood Waterways Association.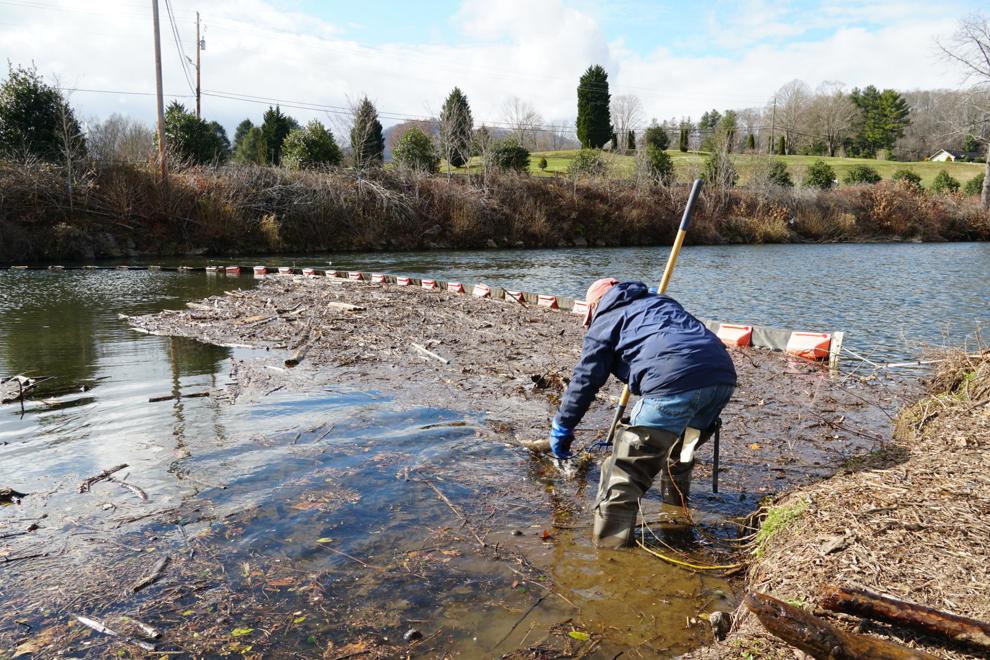 Lake junaluska pearson trash 1.JPG
TACKLING TRASH — Jim Pearson, a volunteer with The Junaluskans, pulls debris captured by a boom across the mouth of Richland Creek, helping st…
Much of Lake Junaluska's trash comes from Richland Creek, which picks up trash as it flows through urban areas upstream.
"We greatly value the partnership with Haywood Waterways in preserving the lake and assuring that future generations will be able to gather by the lakeshore and find recreation and renewal here", said Ken Howle, Executive Director at Lake Junaluska Assembly.
A portion of the TVA grant will also support community stream cleanups and the Adopt-A-Stream program in Haywood County.
Haywood Waterways Association is a nonprofit organization that focuses on improving surface water quality in Haywood County. Over the past 11 years, Haywood Waterways' community cleanups and Adopt-A-Stream partners have engaged 1,800 volunteers and removed 30.5 tons of trash from the county's waterways.
Everyone can help fix the trash issue by making sure it is disposed of properly, garbage is covered when hauling it to the dump, and trash is picked up before it enters a stream — just one piece a day will make a big difference.
Citizens interested in joining a community stream cleanup, Haywood Waterways' Adopt-A-Stream program, or want to help with cleaning the trash booms can contact Christine O'Brien at 828-476-4667, ext. 11 or Christine.haywoodwaterways@gmail.com.