Encounters between backpackers and bears have been on the rise over the past decade, with savvy bears growing more emboldened in their food-nabbing.
These cheeky bears will stroll into campsites and swipe a meal right out from under people.
"They will even go through people's camping supplies and gear," said Cathy Dowd, spokesperson for the Pisgah and Nantahala national forests. "Oftentimes people make loud noises to scare them off, but these bears are so accustomed to people it doesn't faze them."
The N.C. Wildlife Resources Commission is hoping to rein in the so-called problem bears with the help of hunters. The plan would allow limited hunting by permit in three bear sanctuaries prone to bear encounters — one of which straddles the Haywood-Buncombe-Transylvania line along the Blue Ridge Parkway from Mount Pisgah to Bent Creek.
Critics of the plan are questioning the rationale, however.
"It just doesn't make any sense. Indiscriminate killing of bears isn't going to resolve the issue with one or two particular problem bears," said Bill Lea, a pre-eminent Smokies bear photographer and retired forest service ranger in Pisgah and Nantahala.
Lea said there's no guarantee hunters going in to the bear sanctuaries would get the ones causing problems.
"It is a shot in the dark. Even if they happen to kill the right bear, there will be another bear there in a heartbeat to fill that void," he said.
Getting the right bear isn't necessarily the only goal, however, according to Justin McVey, a Wildlife Commission biologist based in Haywood County.
McVey admits that bear conflicts go with the territory when living in bear country, and that's not going to change. But keeping the population in check could lessen those conflicts.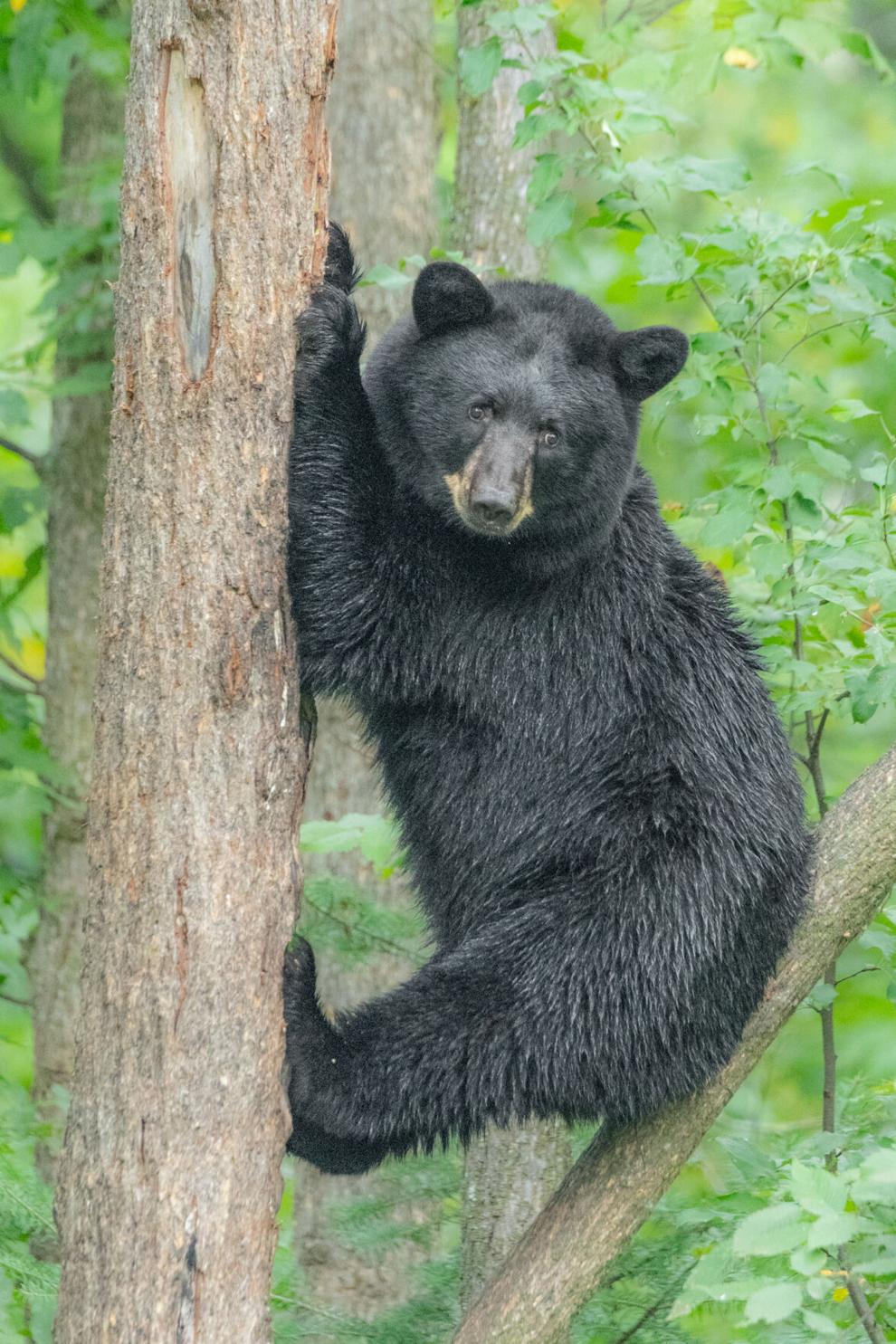 "It is not going to fix everything, but we are hoping to keep them from getting worse," McVey said. "The hope is that by reducing the population or limiting the growth we won't have increased problems."
Crossing the line?
Once bears become emboldened, their behavior can escalate into slashing tents or bluff charging to get people's food. Only rarely do bears target humans as the prey.
There have been three predatory bear attacks in the Great Smoky Mountains National Park over the past decade. Ironically, all were in highly remote areas involving wilder bears — not so-called problem bears that hang around busy campsites.
Two were teenagers attacked while sleeping in hammocks. Family members had to physically fight the bears off after they had locked on. A third involving a solo backpacker was fatal.
The bears were found and shot by park rangers to avoid repeat behavior, and even Lea agrees that these extremely rare cases call for extreme measures.
But villainizing all bears is the wrong approach.
"They want people to be afraid of bears to justify the killing," he said.
Lea has spent thousands of hours communing with bears in woods, waiting to get that perfect photo.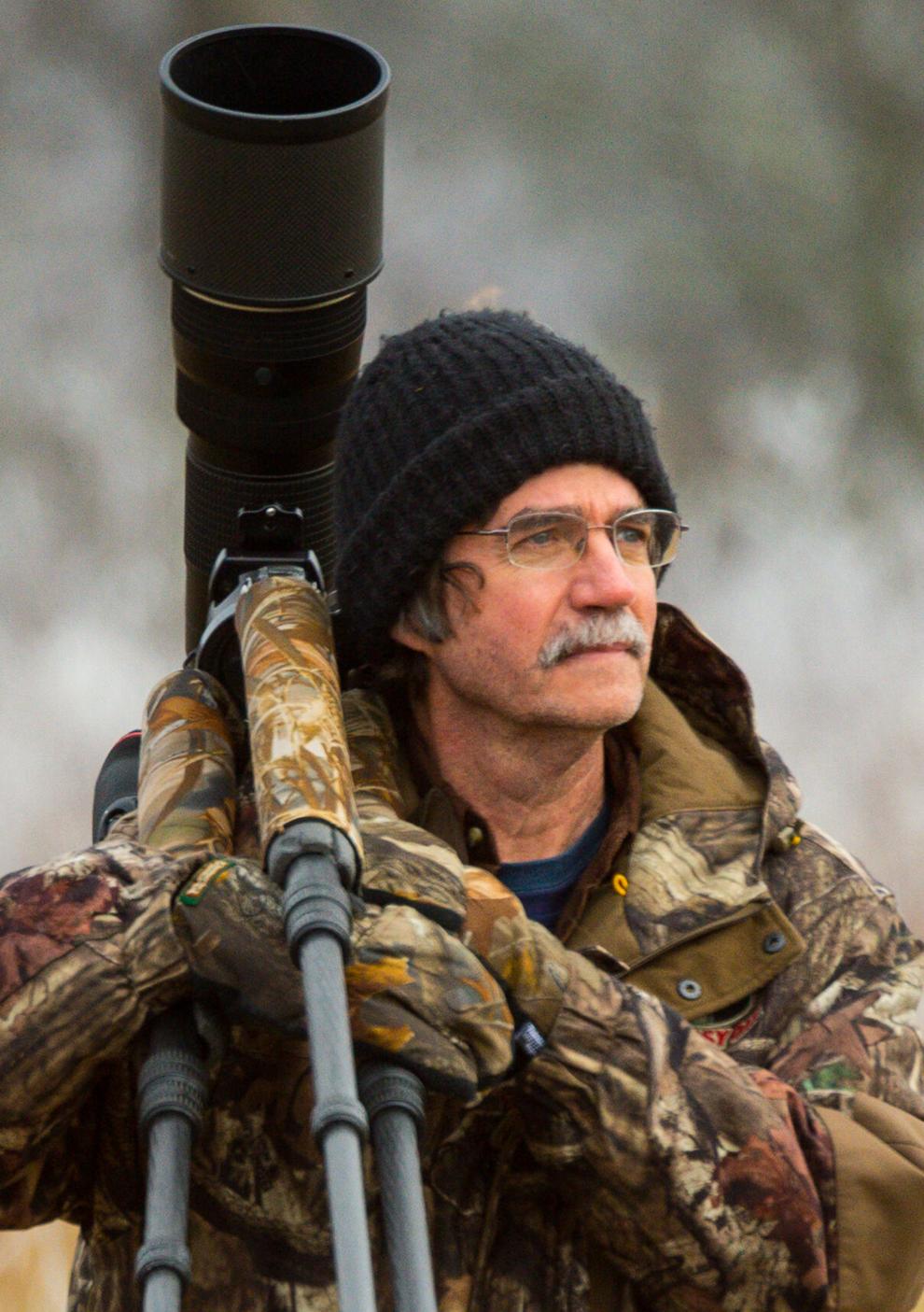 "Bears look alike so people think they are all alike, but every one has his or her own personality," Lea said. "Because they are all individuals, and that gives value to the life of every bear."
Lea doesn't hide, wear camo or try to conceal himself, lest he give off the vibe of a predator.
"I always let the bear know I am there. I talk to them. If you talk to a bear in a soft, quiet tone, they pick up on who and what you are," Lea said. "Just like a dog can tell your intentions by your tone of voice, so can a bear. If you stay back and let them do their thing, after a while they just ignore you and go about their routine."
Encounters on the rise
The bear population in WNC has grown from just 1,000 bears in 1980 to an estimated 7,000 today. While bears have increased, so have people.
A sharp rise in outdoor recreation over the past decade means more hikers, campers and backpackers coming into bears' territory.
Bear closures have become more common in the past decade. When there's a rash of food thefts or a pattern of bold behavior, overnight camping is banned in those areas in hopes the bear will unlearn its habits.
To test the theory, McVey did some reconnaissance along a Haywood section of the Appalachian Trail in Harmon Den last year, which was closed to camping due to bears getting too aggressive in their food theft.
McVey set up cameras at trail shelters the bears had been frequenting. Sure enough, they quit coming around within a few weeks of the camping ban.
"Bears are smart and they are looking to meet their energy demand. When you remove that positive reward of the food, they don't want to just keep on getting zeroes," McVey said.
To really drive the message home, the forest service will occasionally enlist the help of houndsmen. These volunteer hunters bring in their bear dogs to chase bears hanging around a campground.
The hazing technique has been used at Standing Indian in Macon County, one of the three bear sanctuaries being targeted for limited hunting.
"The bears learn 'Hey, this isn't somewhere I want to be,'" McVey said. "That is a really effective technique when you couple that with removing food sources."
Removing the food sources — without removing people from the picture entirely — is tricky, however. Bears are smart and figure things out.
"We have reports of people who have properly hung their food and the bears have learned how to cut those down," Dowd said of bear activity in Panthertown Valley, another of the bear sanctuaries where limited hunts have been proposed.
The forest service tried countering the bears by installing metal food storage boxes in the backcountry near popular camping spots.
"The bears have not figured out how to get into those," Dowd said.
The bears had a checkmate of their own, however, by simply coming up into campsites during meal time rather than waiting until it's stored away.
The public can weigh in on the plan to open up the three bear sanctuaries to limited hunting through Jan. 31. Comments can be emailed to regulations@ncwildlife.org.