Question: The recent frost has killed all the leaves on my mophead hydrangeas. Should I cut them back and just forget about blooms this year?
Answer: Be patient. While the leaves that emerged are dead, the leaf buds themselves might be quite healthy.
Take a close look underneath some of the dead foliage. If you see some new green growth, don't touch the plant until after the last frost (traditionally Mother's Day here), then pull off any dead leaves that remain. If the leaf buds are still healthy, there's a good chance that last year's flower buds will also be alive, and you should have a normal floral display this summer.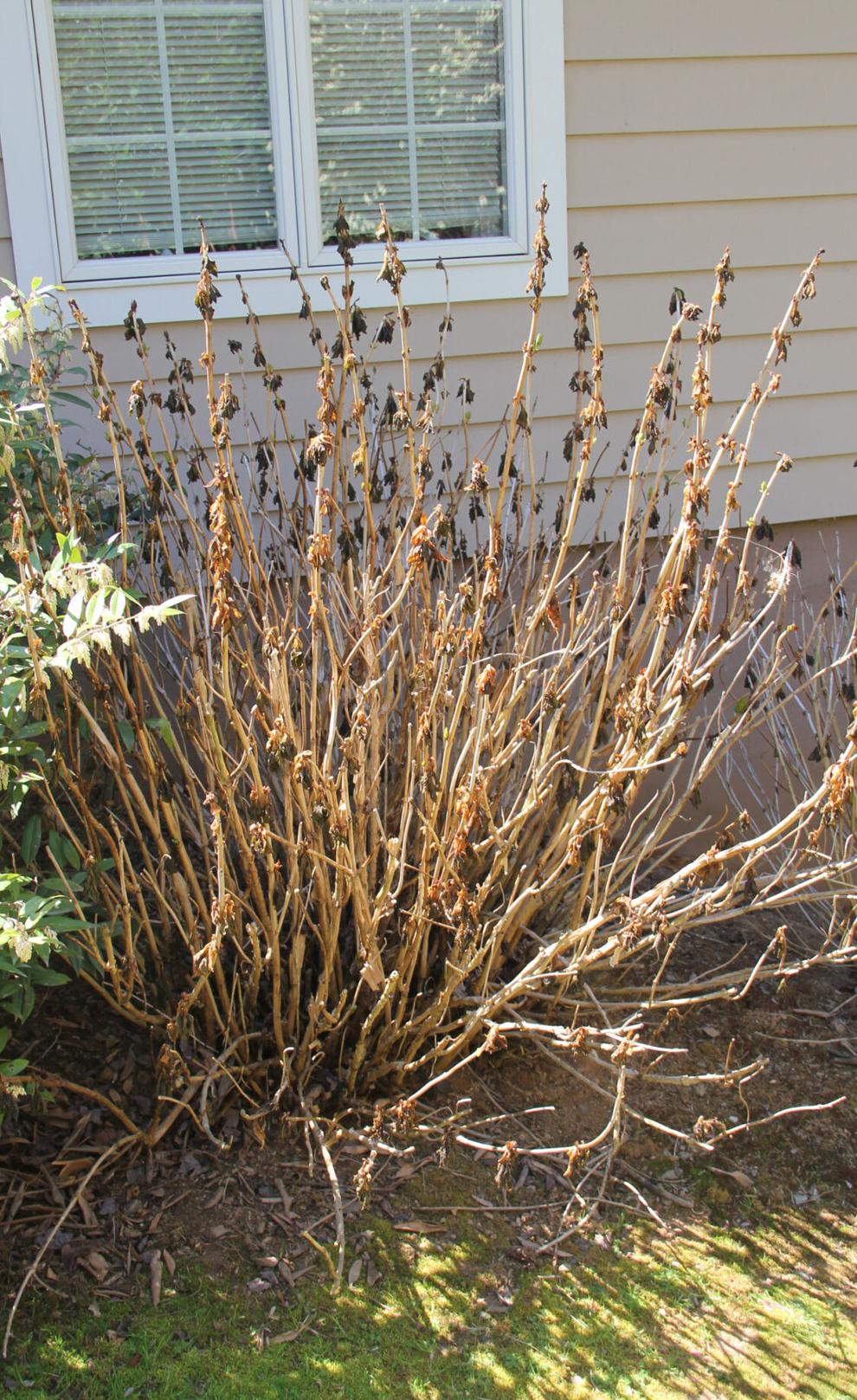 Most mophead hydrangeas — Hydrangea macrophylla — bloom from buds formed the previous year (i.e., on old wood). If you cut back the plant severely now you'll remove all those flower buds and get only a few blooms late in the season. So the thing to do now is be patient and cross your fingers.
(If you have a home garden-related question, email HaywoodPlantClinic@gmail.com with a description and a photo. You also may call 828-456-3575 and describe the issue to the receptionist. Either way, a Haywood County master gardener volunteer will get back to you within a couple of days with research-based information. ©2021 NC State University.)