"You sure you want to move up there?" everyone in the know asked when we told them about a new rental we found. "You might get snowed in."
"Suuure," I said. "We have a reliable car and it doesn't even snow that much here. At least it didn't last winter."
Besides, my wife and I are both from far north states where snow is a permanent fixture from December to April, so we didn't mind the idea of moving up on a mountain, high above Maggie Valley — especially considering the privacy we'd enjoy once all the snowbirds around us abandoned their summer homes to return to Florida after leaf season.
Then the snow storm hit.
When I came home from covering Canton's Christmas parade, I told my wife to expect that we might be snowed in Friday, meaning we'd have to work from home. Considering we both had plenty to work on, plenty of food, some beer, and enough food for the pups, we were looking forward to getting stuck for the weekend. We had just been married only a week prior, so why not think of it as mother nature giving us a honeymoon? Sure, that'll work — enjoy the privacy. And what writer doesn't secretly fantasize of such isolation?
Flash forward to Tuesday when we finally started to get antsy and things went from looking like a snowy honeymoon to looking more like "The Shining."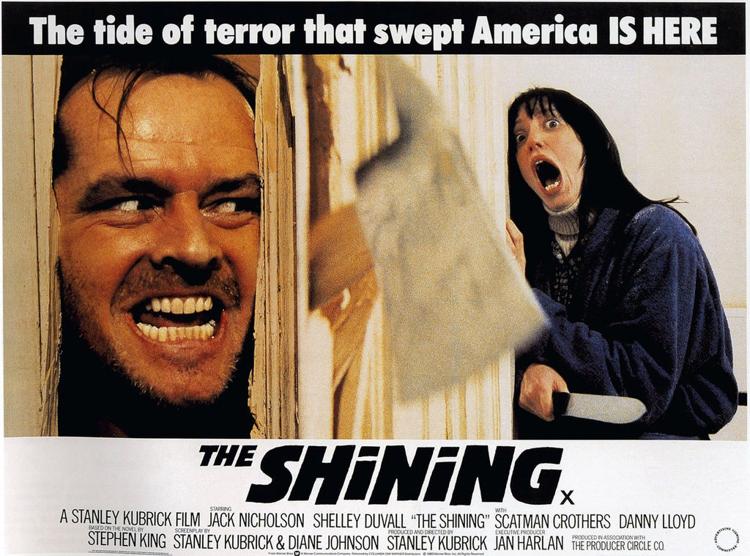 But the snow had finally melted enough to try to make a trip down. We knew that whoever had plowed the road didn't do their due diligence, and from where we sit about 1,200 feet above Maggie Valley, it would be a long tumble if I slid off the road. But I gave it a go.
Of course, not far down, I ended up sliding sideways toward the embankment. Able to just ease my vehicle to a stop in the middle of the road, I stumbled out of the car, wiped the sweat off my brow, and strung together a flurry of words not suitable for print in this publication.
Although the trek back up the mountain was short, it was steep and I'm in "winter shape," so I came home winded. My wife and I walked back down the road, heavily salted the area around the car, laid down some gravel, slid the vehicle into a nearby driveway, executed an 80-point turn, and gunned it back up the road.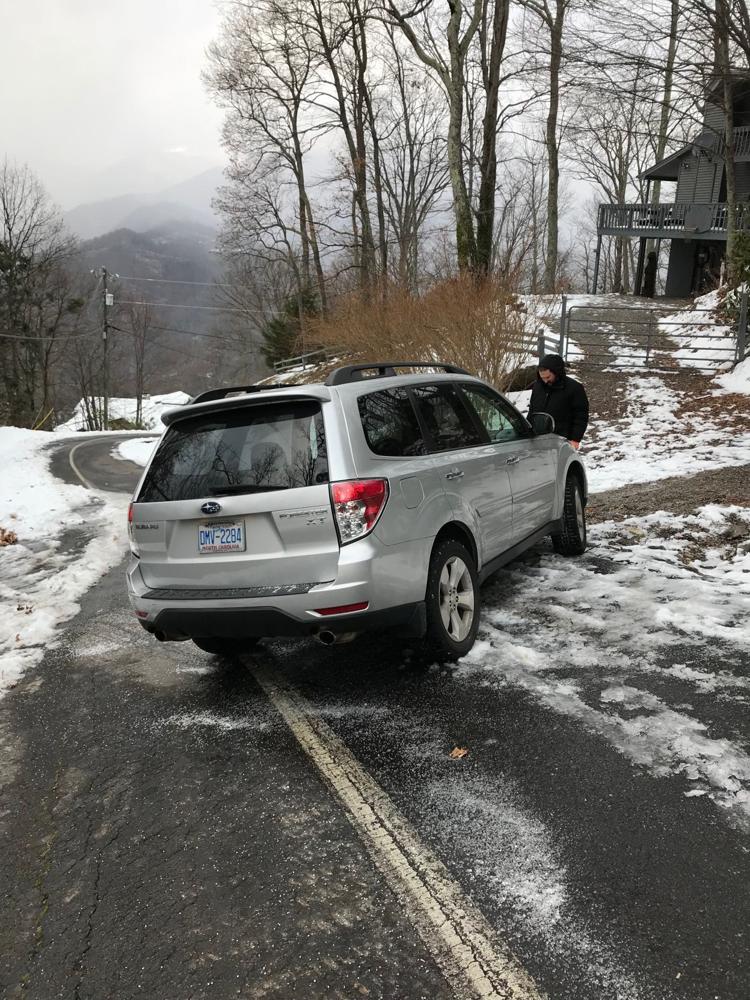 Wednesday, after one more unsuccessful attempt, once the sun hit the dark side of the valley — our side — I finally made it down and returned to some probably-deserved jeers and jabs at work. After all, I did make it safely into The Mountaineer office just in time for our holiday luncheon, catered by Frankies. I have a lifetime perfect attendance of any function where pasta is involved, so come hell or high water, I was getting some of that ravioli.
As I reflect on our five-day stint in isolation, I still don't regret my decision to live up there above the valley. Although both my wife and I both wanted to get out of the house and back to work Monday, after spending months at a time underwater in a tin can during my enlistment in the Navy, I felt confident I could last a month up there, if we had the proper provisions, although I doubt my editor likes hearing that.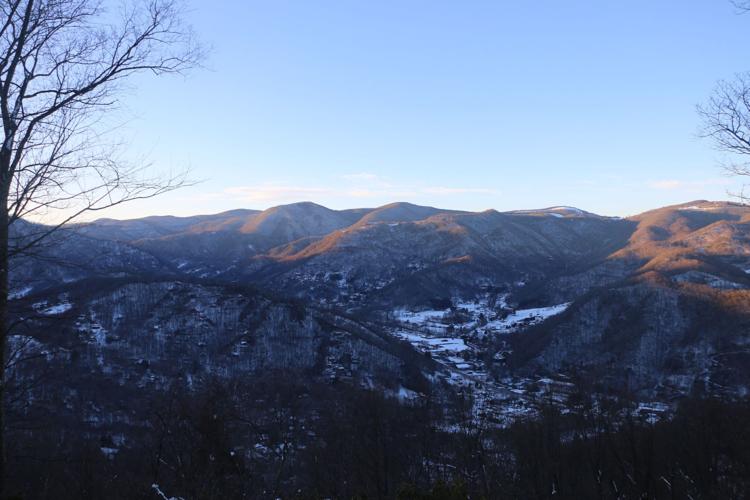 Sure, the storm was unexpected, and I've been told the foot of snow we got would be a freak occurrence no matter the time of year. And it's also true that the guys who plowed and salted the road were woefully negligent, especially considering the hefty sum the HOA doled out for them to perform that task. However, at the end of the day, you couldn't offer me enough money or beer to leave this beautiful spot. We lucked into it.
That doesn't mean there aren't lessons to be extracted from this. I think one of the best traits someone can possess is the ability to objectively reflect on situations such as our precariously long weekend. So here it goes.
First — and this is one that should be obvious — never underestimate mother nature's sense of humor.
Second, keep those pantries stocked. We probably had enough food to last a couple weeks, but we didn't have long before we would have run out of vegetables and meat. Canning veggies and vacuum sealing meat (which we already do, although clearly not in a great enough quantity) can go a long way, when done properly.
Third, keep loads and loads of salt on hand to melt the ice that forms when someone forgets how to properly plow a road.
Finally, and we knew this one, so it's more of a PSA, make sure your dogs are comfortable and safe. Little paws struggle both with cold ground and chemicals left over after salt melts ice.
All in all, we didn't fair too poorly, but things could have been worse. We both enjoy the snow, and as you can see from the photos, Maggie Valley can be breathtaking, but things still got stuffy fast. The silver lining? I now have an excuse to get that 700cc ATV I've been wanting. After all, I can always attach a plow and save the HOA some money.