When my husband and I traveled to my home state of Montana earlier this summer, we spent part of our time in in Yellowstone Park.
I grew up on a ranch outside Columbus, which is just a couple hour drive to the park through Red Lodge, over the Beartooth Pass and into Cooke City, then into Yellowstone.
While I'd been to first national park in the world four or five times when living so nearby, we never really spent time actually studying it. It was just a scenic drive where we saw a few bears, buffalo and had a nice meal.
I do have vivid memories as a 5-year-old, however, when a violent earthquake in Yellowstone Park created Quake Lake. We could feel it as far away as the Whitebird community when I grew up.
This trip, we hit most of the museums, all of which had amazing exhibits that explained the geology of the park, its wildlife and its history. Some of the exhibits are in nine languages, and indeed many of the visitors are from other nations.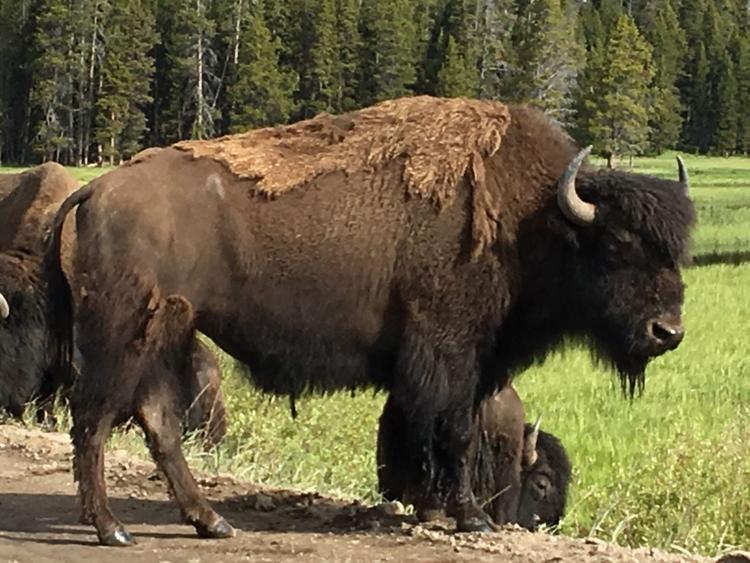 The more I read about the Yellowstone caldera, the more unnerving it became. Exhibits showed the area was one of the five most well-known super volcanoes in the world. The last time the area erupted, volcanic ash traveled as far as Louisiana and buried neighboring states in a dozen feet of ash.
Scientists seem certain the volcano will erupt again, but considering the last major event was 640,000 years ago, most aren't too concerned about making any predictions about when it will happen.
Beyond the phenomenal exhibits explaining all that visitors will see in the park, the steaming ground, the boiling hot springs, the foul-smelling mud pots and 350-feet geysers are indeed a sight to behold.
Steamboat Geyser was often mentioned in newspaper articles and tourist literature. This was called the tallest geyser in the world and had been mostly dormant until a year or so ago. Now the geyser has been showing its anger, with eruptions lasting a couple of days at a time. Contrast this to Old Faithful, which has a much smaller head of steam, but blows every 90 minutes, for about 5 minutes.
It is clear the geology of Yellowstone Park has a story to tell — and a future to write. While scientists can only tell us the time between each of the three eruptions that have occurred so far, none are ready to predict the next date. When it does erupt, though, it is safe to say all in the nation — and beyond — will feel the impact.