With forecasts calling for a foot or more of snow across the mountains Sunday, the all-consuming race to stock up before hunkering down has been running full throttle.
The grocery rush began as early as Wednesday and had reached a fever pitch by the weekend.
"It has been wide open today. I unlocked the door 10 minutes early because there were people standing outside," Brentley Messer, the general manager of Sav-Mor in Canton, said on Thursday. "Milk and bread is always a favorite anytime they say 'snow,' it doesn't matter if it is half an inch or a foot. I've also seen a whole lot of water and hamburger coming through today."
At Pioneer Seed and Supply in Waynesville, Ice Melt was the hot commodity.
"We have been selling it by the pallet," said Misty Jones, the owner's daughter. "A lot of the homeowners associations have been hustling to get it."
Well before winter arrives, Pioneer Seed packs its warehouse out back full of Ice Melt.
"We know how to stock up and how these mountain winters are," Jones said. "And, of course, everybody is hustling in to get their seed and hay and bedding to keep their animals fed and warm."
Across the county at Smoky Mountain Farmer's Coop on Jonathan Creek, a similar scene was playing out. No one follows the weather quite like farmers, but predictions were all over the map.
"In my survey this morning, it was anywhere between three inches and two feet," said Jay Francis, who was working the counter Thursday. "They would ask me 'Do you think we are going to get all this snow?' I'd say 'Well, I don't think we'll get as much as they are saying.'"
And that would prod them into sharing their own hunch.
From tires to meds
Meanwhile, Waynesville Tire was gearing up for a last minute surge. Even last week's meager dusting saw folks swapping their worn tires for better tread.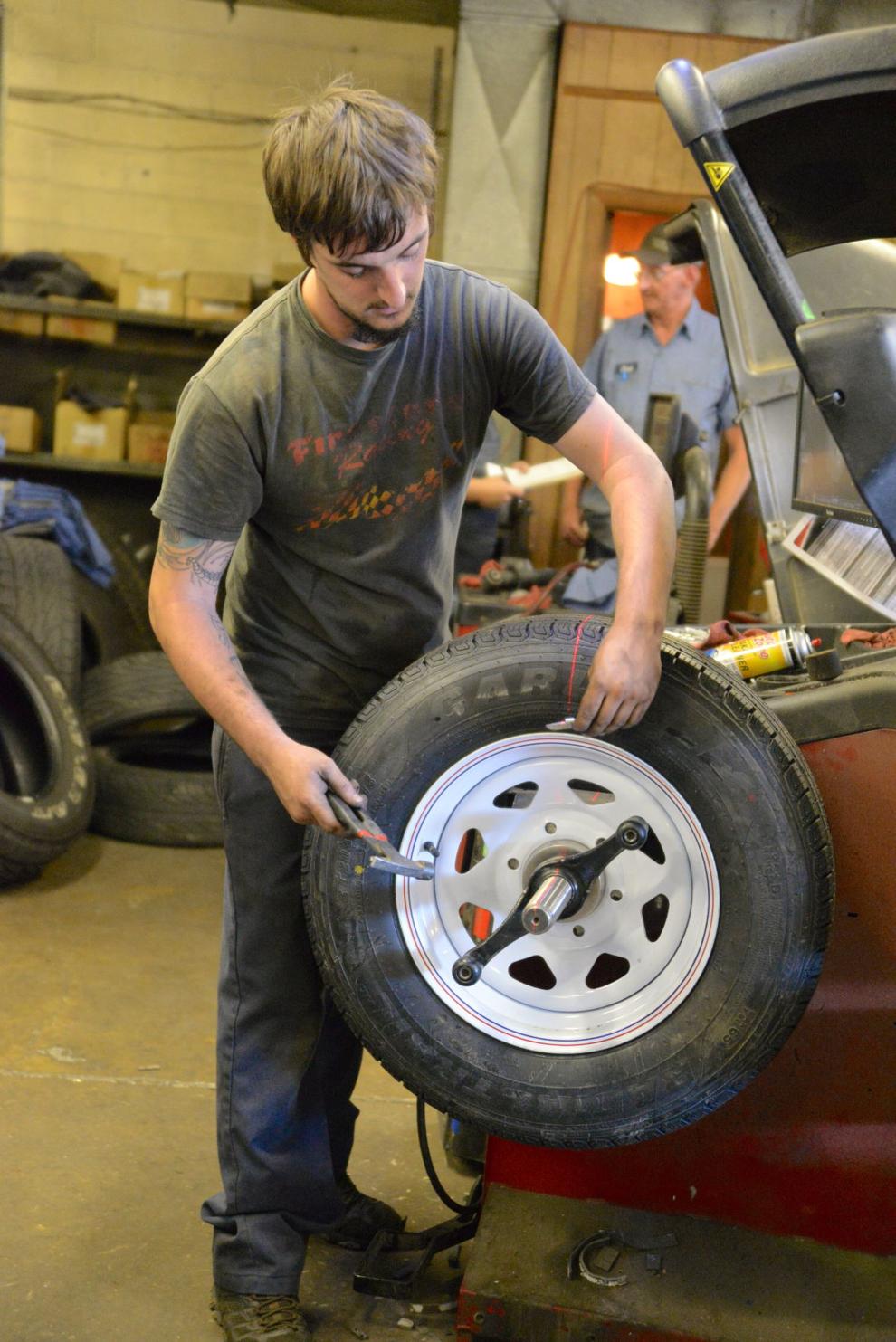 "You don't want slick tires on snow and ice. When there's a storm coming in and people's wanting tires, we work it in," said BJ Crawford, who works at Waynesville Tire. "The other year when we had that big snow, we sold out of about every tire we had in the store."
Pharmacies also top the to-do list before a big snow. Everyone wants their refills in hand before the first flake hits.
"It's not our first rodeo, so we know it's coming basically the minute they start talking about snow," said Kim Ferguson, owner of Kim's Pharmacy.
Calls began coming in as early as Tuesday.
"With bread and milk you can get it off the shelf, but with prescriptions there's more parameters to take into account," Ferguson said, citing things like insurance coverage and controlled substances regulations.
Rest assured, the pharmacy will be open Monday no matter what Sunday's snow brings. Ferguson hasn't missed a day yet for snow, even in the infamous blizzard of '93 — when she got a hotel room the night before to ensure she could get to work.
"If you've done this long enough in Western North Carolina, you know to be prepared," Ferguson said.
A generator?
Meanwhile, Ken Thomas's phone was ringing off the hook from homeowners wanting a generator in short order.
"When predictions call for widespread power outages, people who've been thinking about getting a generator for a while decide 'Maybe I need to move forward with that,'" said Thomas with Haywood Services Corporation, an electrical contractor that's a wholly-owned subsidiary of Haywood Electric Membership Corp.
But given supply chain issues, generators are few and far between.
"I placed an order for 20 generators this week and they told me it would be between October and December of this year," Thomas said. "Today, I got 22 transfer switches I had ordered last July."
Thomas only has 20 generators in his inventory that aren't yet claimed and another 14 on the way — and that's it for this winter. He expects them to go fast, even though installs are booked out until March.
"If you wait until summer to order one for next winter, you will never get it put in in time," Thomas said.
Snow day at last
In the new era of remote learning, snow days have lost some of their magic. Instead of sleeping in, sledding and building snowmen, kids are now sent home with Chromebooks when snow's in the forecast.
Kids log a few hours of school work on these so-called remote learning days — thus counting as an instructional day that doesn't have to be made up at year's end.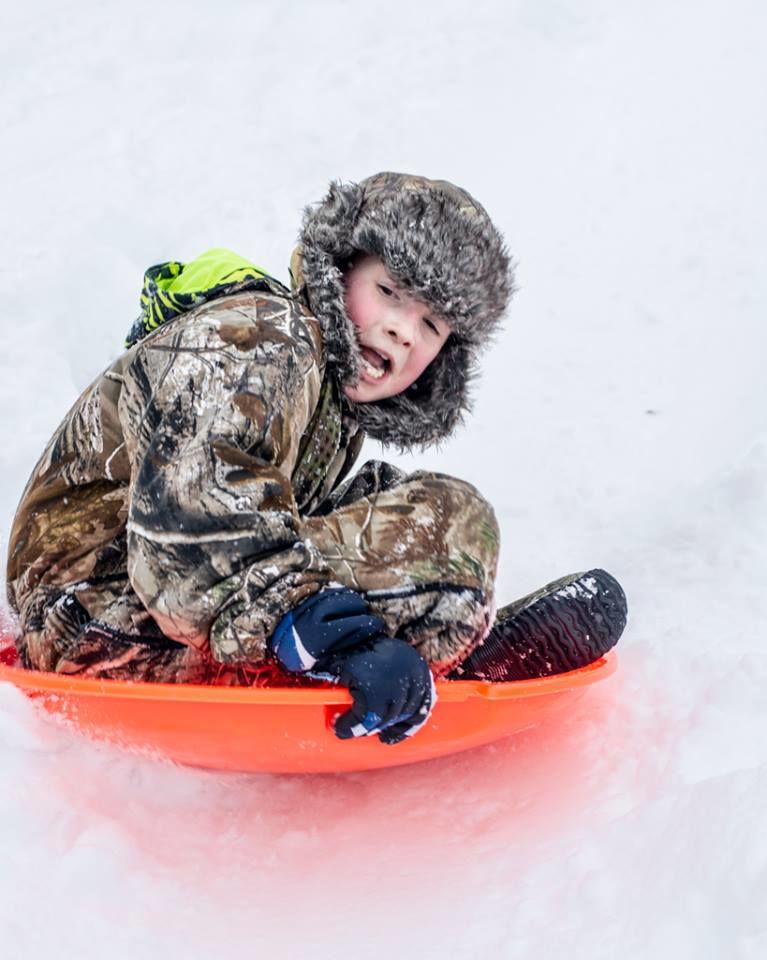 Kids will get a reprieve this go around, however, with the day after the big snow being the MLK holiday. But if the foot prediction comes true, the chance of school going back by Tuesday seems slim. So teachers across the county were busy creating at-home assignments before heading into the weekend.
"We will send home devices and chargers, along with paper packets of work," said Stephanie Mancini, the principal of Meadowbrook Elementary in Canton. "If it looks like it will be really horrendous, teachers will send home a week's worth of take-home readers and plenty of extra library books."
Ski central
Even without a big snow in the offing, Cataloochee Ski Area was gearing up for the big MLK weekend. It's always one of the busiest, but even more so after unseasonably warm weather forced the slopes to close between Christmas and New Year's.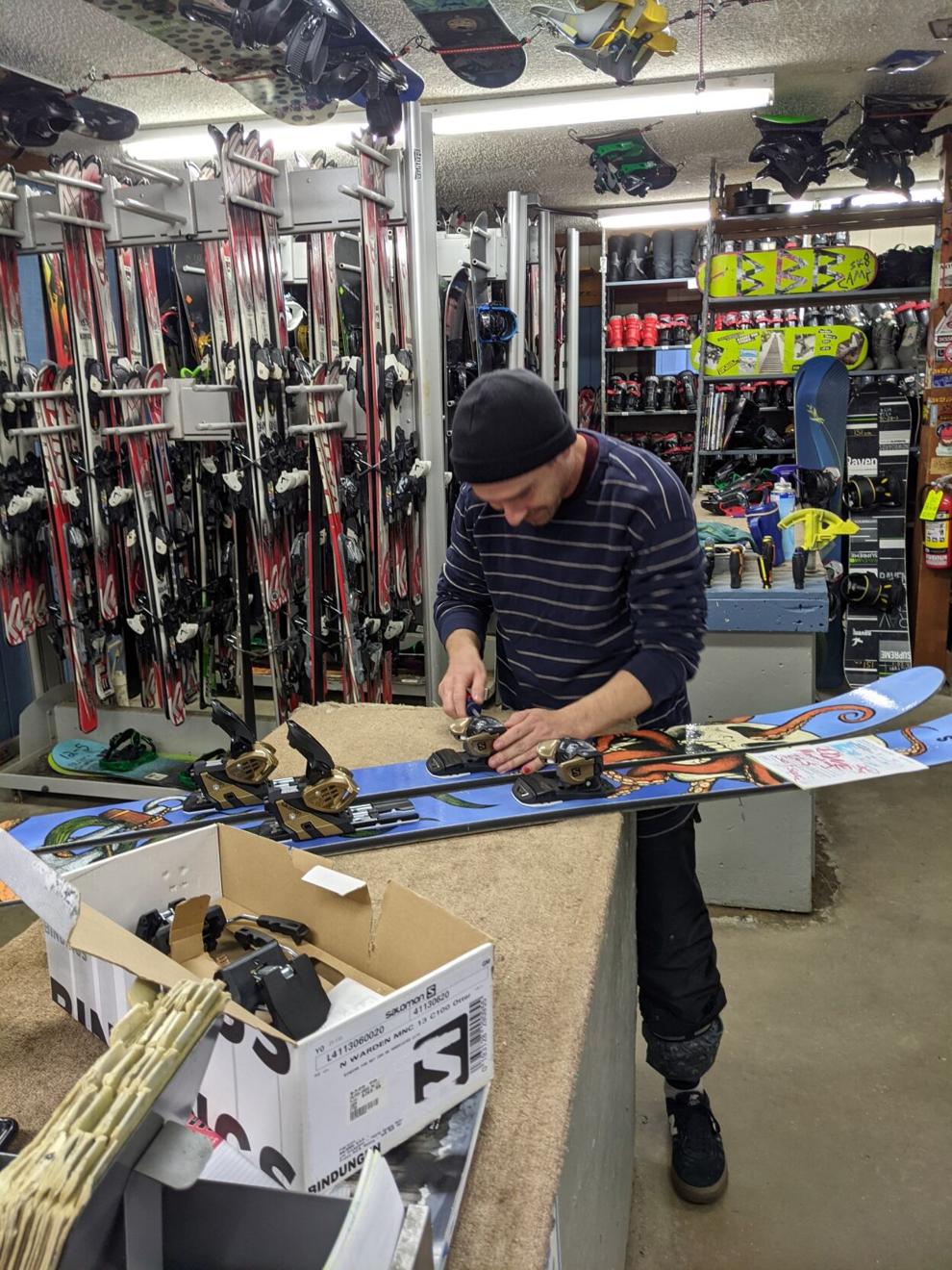 The snow could be a double-edged sword, however, with some would-be skiers concerned about getting back home. At Maggie Skis and Tees, Zoe Snow was fielding calls asking her to predict what road conditions would be like come Monday.
"I tell people 'I don't know how well you can drive, but if you are close to the main road you can get out,'" Snow said.
Cataloochee Ski Area runs its own snow plows to keep Fie Top Road open, which leads to the ski area.
Meanwhile, Maggie Valley's three snow plows will begin hitting town streets before daybreak on Sunday. The town added a second salt bin this year, doubling its salt storage capacity. Replenishing the salt store was sometimes a challenge when snows came back to back.
"It's hard to get material when it's going out that fast," said Maggie Town Manager Nathan Clark.
Clark isn't daunted by the forecast, saying he'd rather a foot of snow than an inch of ice. He recalled one storm a couple years ago where a sheet of ice was laid down before turning over to snow.
"Our guys were busting it as hard as they could, but they just couldn't get any traction," Clark recalled. "Every snow and ice event is different."
When asked about Maggie's preparations leading up to the big snow, Public Works Director Mike Mehaffey shared his secret.
"We try to stay ready this time of year," said Mehaffey.