Max Patch, a beloved mountaintops and prized outdoor jewels, frequented by many in Haywood County, has come under siege.
The high-elevation bald meadow is being overrun by a new breed of camper using Max Patch as a party spot, leaving mounds of trash and toilet paper in their wake.
Greg Bell, who camps at Max Patch regularly, has watched the numbers climb since COVID, with upward of 60 to 70 tents on top of Max Patch any given Saturday night.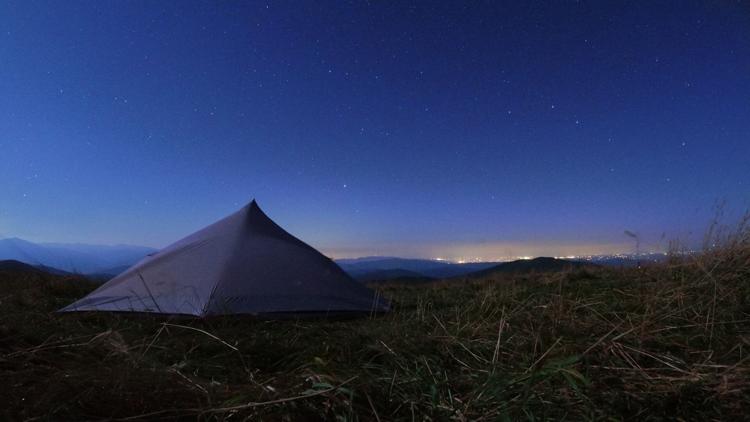 "Half the folks are just families camping for the weekend, but half are young people hauling coolers and chairs and stacks of firewood and radios," Bell said. "It is not for the outdoors experience, but they are going up there to party."
The tragedy of the commons at Max Patch has gone viral on social media over the past week. It started with a Facebook post by Benny Braden, who had no idea what he was in for when he headed up to the Patch last weekend for the first time this summer.
A longtime Max Patch camper, Braden was shocked to find an explosion of tents atop the bald.
"It felt like a party atmosphere. It definitely wasn't a pleasant experience," said Braden. "It wasn't even particularly good weather."
The noise from partiers went on until 3 a.m. One family gave up around 11 p.m., packed up their stuff and slept in their car the rest of the night.
When Braden arrived in the late afternoon and saw the number tents — along with mounting piles of trash — he texted his friends who were still en route and told them to pick up trash bags and gloves on the way.
"By the time it was said and done, we had five bags of trash, four pillows, three blankets and a red wagon," Braden said.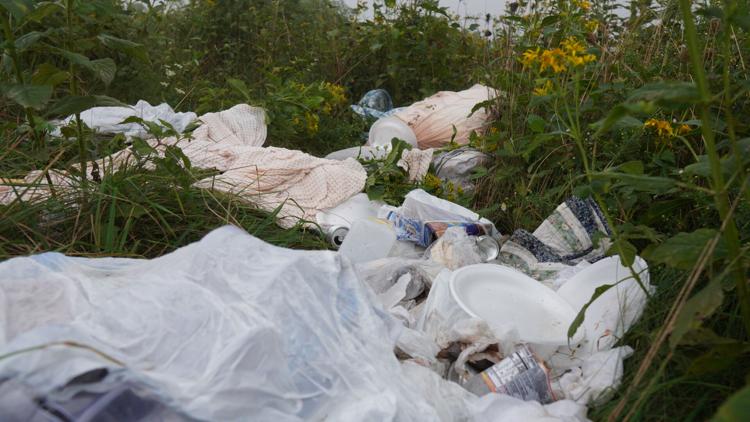 After carrying the first load of trash down the mountain, but before making it down with the second, someone had left a bag of dog poop right under the no littering sign at the trailhead.
Local pride
Max Patch has always been a special place to Bethaney Cullen of Waynesville, from family outings as a child to an escape when needing quiet solace as an adult.
"As a native who was born and raised here, that's my backyard," said Cullen, 35.
When Cullen saw the photos making the rounds on social media, she felt like she was "punched in the gut."
"I thought I was going to puke," said Cullen said.
Max Patch's popularity has been growing the past few years, but the current monstrosity is out of control. And Cullen doesn't think it is locals doing the damage.
Some who have encountered the crowds on Max Patch say at least a portion of the revelers are college students from both sides of the mountain — UT in Knoxville as well as Asheville — who can't party on campus right now due to COVID rules.
"They need to be held accountable," Cullen said of the offenders. "It is going to be taken away from us if they keep doing it and that's not cool."
Max Patch is under the jurisdiction of the Pisgah National Forest. While a camping ban or camping restrictions would be a last resort — since it would penalize everyone for the actions of some — it could be a possibility if behavior doesn't improve.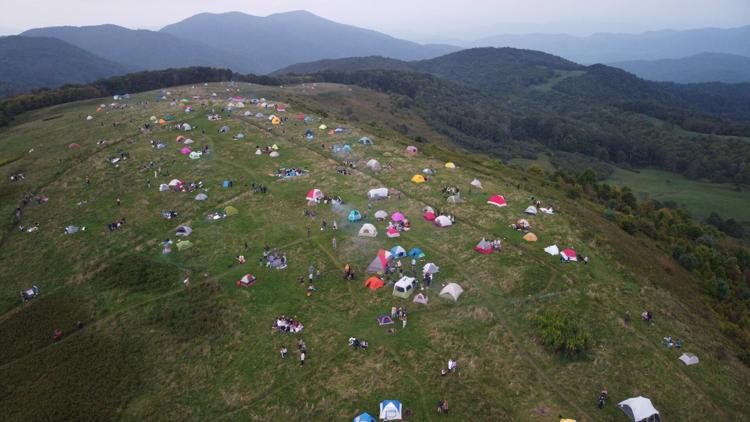 The forest service has taken a somewhat laissez-faire attitude, however. A law enforcement ranger hasn't made a single visit to Max Patch all summer, despite the forest service being aware of the problems.
Why Max Patch?
Max Patch is a prime target due to its easy access — few places offer such rewarding views with just a short hike from the parking area.
"You get a lot of bang for your buck," said Bell, who lives in Weaverville.
While the proliferation of overnight campers is the source of most trash, daytime use has skyrocketed as well.
Hikers aren't supposed to take the short trail straight up the side of the knoll. It's been closed and blocked to prevent erosion, with the official trail making a more gentle, circular loop around the side.
But many hump it straight up the direct route anyway, especially those schlepping giant tents or bundles of firewood.
The number of tents at Max Patch are on par with an established front-country campground, but Max Patch is no campground — it's just a mountain top.
"There is no infrastructure there to handle that type of activity," Bell said.
People use the bathroom all over the ground.
"Everywhere you turn, you see toilet paper," Braden said, who wore gloves when picking up used toilet paper.
While overnight use seems to be the biggest problem, Max Patch can have a carnival vibe by day as well, with everything from weddings to pick-up football games.
"I've seen circus acts," Bell said.
The onslaught at Max Patch has certainly been exacerbated by COVID.
"When life came to a stand still, as a collective, people needed something to do, and the one thing left to do was go outside and play," Bell said. "It is a beautiful thing, it really is. I encourage and support people wanting to get out."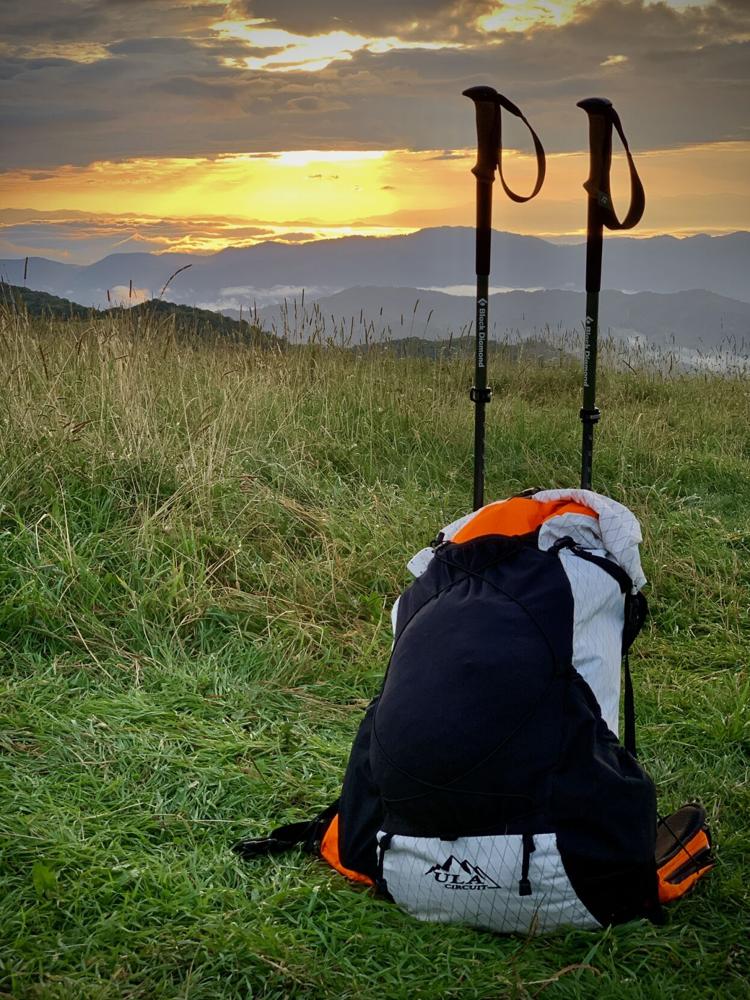 But the new wave of people seeking outdoor recreation aren't tuned in to Leave No Trace practices. The code of ethics for public lands might be unspoken and based on the honor system, but it has sufficed for decades until now.
Braden has been heartened, however, by the social media response to his posts over the past week. People have come out of the woodwork not only to express anger, but also to roll up their sleeves.
Braden organized a clean-up at Max Patch Friday, but it had largely been cleaned up already by random people who saw the Facebook post and took matters into their own hands.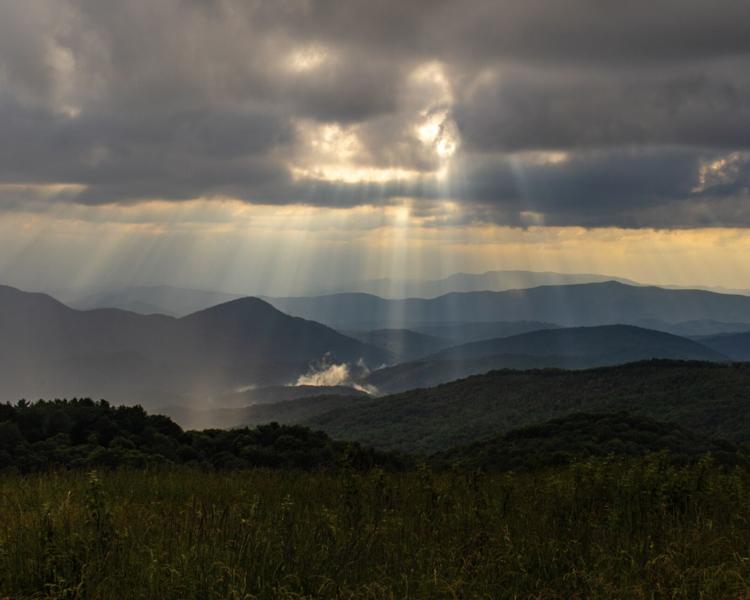 The challenge now is to educate those using Max Patch to be more responsible.
"As a society, these are public lands that are here for all of us to enjoy," Braden said. "With that comes a responsibility to take care of it, to not trash it up. If you see a place that's overused, don't contribute to that problem. Western North Carolina is laden with public lands to enjoy. We don't have to pile up on one little piece of land."
Braden can't help but think those who have long loved the gem of Max Patch are partly responsible for letting the word out. Instead of posting those money shots on Instagram, they should also be posting photos of ziplock bags with used toilet paper.
"As social media influences, when we post a picture of ourselves at sunrise with that cup of coffee, we aren't showing people what we are doing with our trash," Braden said. "If I am going to pack it in, I am going to pack it out."
Education and awareness of Leave No Trace ethics can only go so far, however, when it comes to the casual users who aren't plugged in to outdoor circles.
"We can scream from the top of the mountain literally, but at the same time, the people we need to reach won't hear it," Bell said.
Cullen said peer pressure will help, and will take others having the guts to speak up. She, for one, doesn't plan on keeping her mouth shut if she sees people desecrating Max Patch.
"I am a narc when it comes to littering and disrespecting our public lands," Cullen said. "People need to be called out."