From saving national parks to saving the old hospital, Waynesville leaders dedicated a portion of their town board last week to lending support for projects and initiatives they believe in. Here's a recap of items that came before them.
Supporting the national parks next door
The Waynesville town board took a symbolic stand in support of the Great Smoky Mountains National Park and Blue Ridge Parkway by adopting a resolution calling for federal funding to address crumbling infrastructure in the national park system.
Mayor Gavin Brown noted that the Smokies and the Parkway are not only critical for Waynesville's tourism economy, but lend to its overall appeal and quality of life.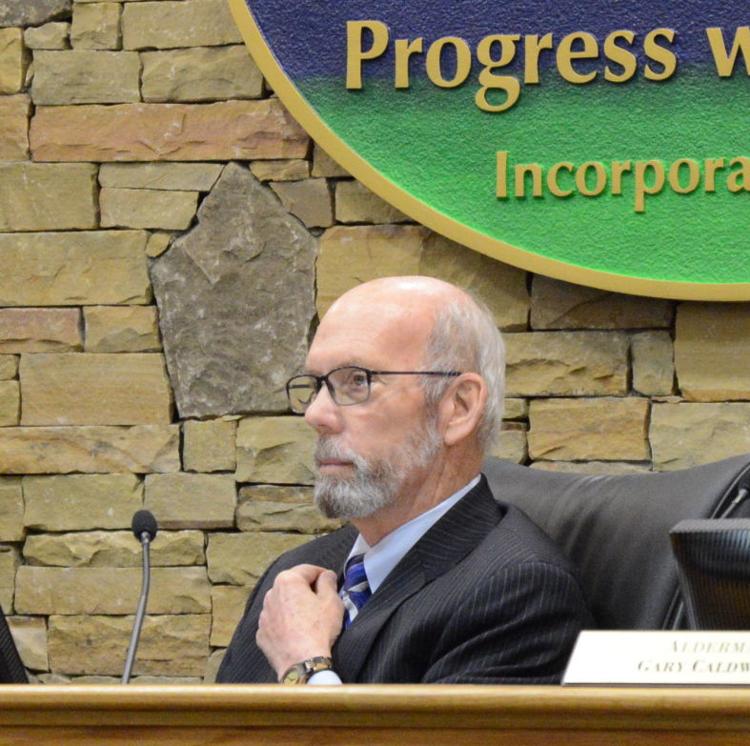 The maintenance backlog for historic buildings, trails, tunnels, bridges, picnic areas, overlooks and so on is $67 million for the North Carolina side of the Smokies and $261 million for the North Carolina section of the Parkway.
Every little bit helps
Waynesville leaders lent their support for a county plan to renovate the vacant, run-down "old hospital" into an apartment complex for affordable housing, a dream that's been in the making for several years but hasn't been financially viable.
County leaders are making another push to qualify for the tax credits needed to make the project work, but are now considering demolition as an option if the housing development plan fails again.
Waynesville agreed to waive utility hook-ups costs and permitting fees for the housing project if the county can pull it off, a value of around $70,000.
"You've seen other versions of this. It is kind of like act III, scene VI," Brown told fellow board members.
Brown said the county's chances of getting the tax credits this time are good, but they thought that before and were wrong.
Town buying power to favor local businesses
The town board adopted a "buy local" policy that favors local businesses in hopes of creating a ripple effect in the local economy.
Instead of going with the lowest bidder no matter what, the town will now pay up to 5 percent more on contracts up to $30,000 to support a local business, whether its buying a chainsaw or getting a computer repaired.
"We'd like to make it possible for the local people in Waynesville and Haywood County to get to bid on these and keep the money circulating in our own economy," said Waynesville Alderman Gary Caldwell.
Complete coverage of the policy and what it means for local businesses appeared in The Mountaineer last Monday.
Honoring an officer
Waynesville Police Officer Billy Benhart was heaped with accolades and appreciation for a stand-out performance last year in an impromptu drug trafficking arrest that netted a kilo of cocaine, 2,000 ecstasy tablets and a fat wad of $2,400 in cash. Benhart, the K9 handler of a police dog called Valor, received an award of excellence from the United States Police Canine Association for the bust.
What could have been nothing more than a routine arrest of wanted suspect turned into a major drug seizure when Benhart showed up on the scene with Valor and decided to search the vehicle, locating the stash between the back seat and the trunk.
"Had it not been for the efforts of Master Officer Benhart and K-9 Valor, this vehicle would have more than likely been towed to a local impound lot for storage until the owner was released from custody and the narcotics gone undetected," according to a write-up in the Canine Courier Magazine.
More than a dozen members of the Waynesville Police department turned out for the town meeting, not only to join in patting Benhart on the back but also to bid farewell to long-time fellow officer Sgt. Kenny Aldridge. Aldridge has been a mentor to legions of young officers coming up in the department over his 24-year tenure.
It was a fitting day for Waynesville's finest to be recognized at a town board meeting. Alderwoman Julia Freeman noted that it was National Law Enforcement Appreciation Day and thanked the police officers for all they do.