The results are nearly in for the Waynesville town board race. There are six candidates running for four seats. The results below reflect the final election results:
The top vote getter was also a newcomer — Chuck Dickson, an attorney who had a wildly successful first run for office. Dickson said he was ready to roll up his sleeves and get to work.
Dickson knocked on over 1,000 doors during his campaign, and spoke to more than 600 people personally.
"I want to thank about all the great people who have talked to me over the past few months, those who have invited me into their homes and chasre their hopes and concerns for our town," Dickson said.
Dickson said he hopes the campaign trail was just the beginning of a conversation with two residents and wants to find more ways to engage the public.
"I want to continue to listen. I want the citizens of Wayensville to hold me and the board accountable as we try to make waynesville a better place for all of us to live," Dickson said.
Alderman Jon Feichter came in second place, the same spot he was in four years ago. This time, however, Feichter won't be coming on to the board as the new guy. If the results hold, it will be the first time in over two decades that the board has seen turn-over of two members in any given election year.
"We have a make-up that will work together and do good things," Feichter said.
Alderwoman Julia Freeman was likewise pleased not only with her own win, but the outcome of the alderman's race in general.
"It is a great group of people that can all work together. We are like-minded and respectful and we can all work together," Freeman said. 
Anthony Sutton, who ran for town board four years ago and lost, was pleased to have secured a spot on the board this time.
He sees his campaign four years ago as a trial run to get his name out. Since then, he has served on the Waynesville planning board and on the nonprofit boards of REACH and the Haywood Healthcare Foundation.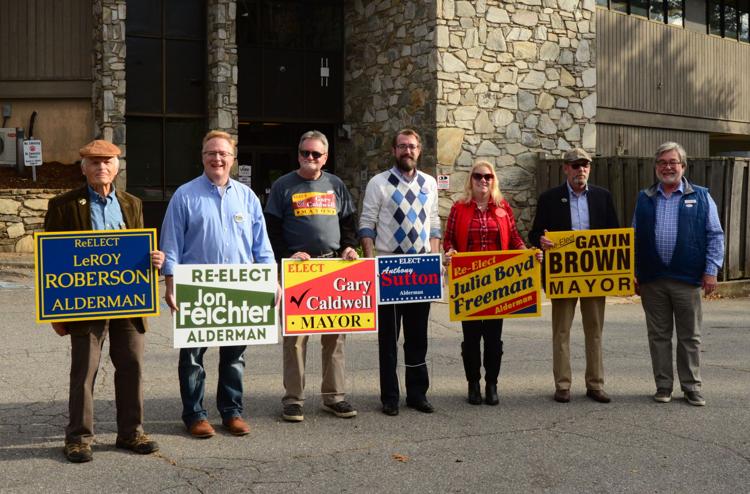 "I am very humbeld and very proud of Waynesville," Sutton said. "They want responsibility and experience and clear leadership. I am so happy with the mix on the board. I think we all compliment each other with our strengths."
Meanwhile, challenger Joey Reece came in next to last — by just one vote — after running on a campaign calling for change. Reece said even though he didn't win, the people of Waynesville have already won by bringing important issues to light that had been getting ignored, including rising crime and urban decline stemming in part from a growing transient population and rash of abandon properties ripe for vandalism and occupation by squatters.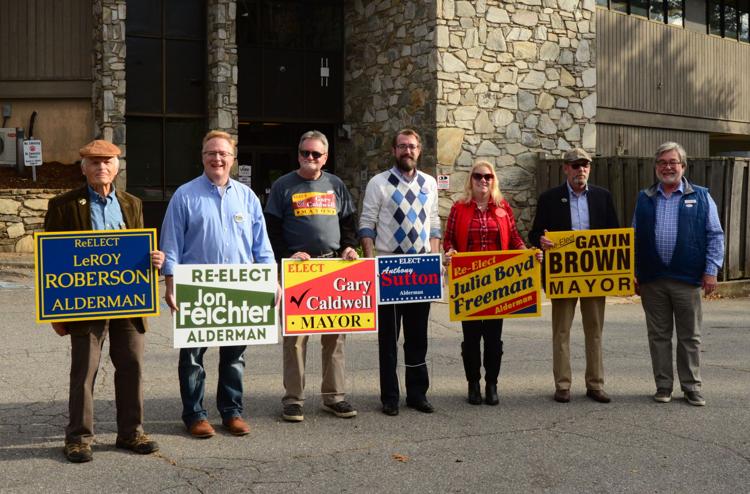 Waynesville will have two newcomers to the board in Sutton and Dickson — the first time in more than 20 years that two seats have changed hands in an election. One seat was vacated when Alderman Gary Caldwell made the jump to run for mayor, while Alderman Leroy Roberson didn't win re-election.
Freeman said the newcomers aren't new to local government, however. Dickson is a long-time town attorney, accustom to how towns operate, while Sutton has served on the Waynesville planning board.
"The learning curve for both of them will be very small," Freeman said.