Wellco was a Haywood County institution before being killed by greed.
The company began with only about 50 employees but provided paychecks for over 500 Haywood County workers at its peak. The company, which found national recognition in making military boots during the Vietnam era, faced a decade of adversity when moving to the United States during World War II and went on to thrive. Once it fell into the wrong hands, however, it crumbled in just a few years.
Here is a brief look at the rise and fall of the Haywood County company that was once a household name.
All that Wellco gave Haywood over the 70 years it made Waynesville its home would not have been were it not for the company's original owners fleeing persecution.
As a brazen Adolf Hitler and his Nazi party gained momentum in the German political sphere, the folks who had been successfully running a small shoe manufacturing company for decades prior decided to leave the country they had called home.
"They were persecuted by the Nazis because they were Jewish, and in 1935, the management group decided they'd better get the hell out of there," former Wellco President Rolf Kaufman said.
In 1939, the company's upper management decided to send one man, Heinz Rollman — the youngest of the group — to the United States to scout out a potential location where they could get back to manufacturing shoes. He first set out to find a business partner who could provide the facilities to produce the necessary volume of rubber.
While Heinz set off across the Atlantic Ocean, his older brother Earnest, along with Rolf's father Walter and uncle Curt, formed a new company in Belgium. What set their company apart was the way they affixed the rubber soles to the slippers they made, making the whole shoe just one piece.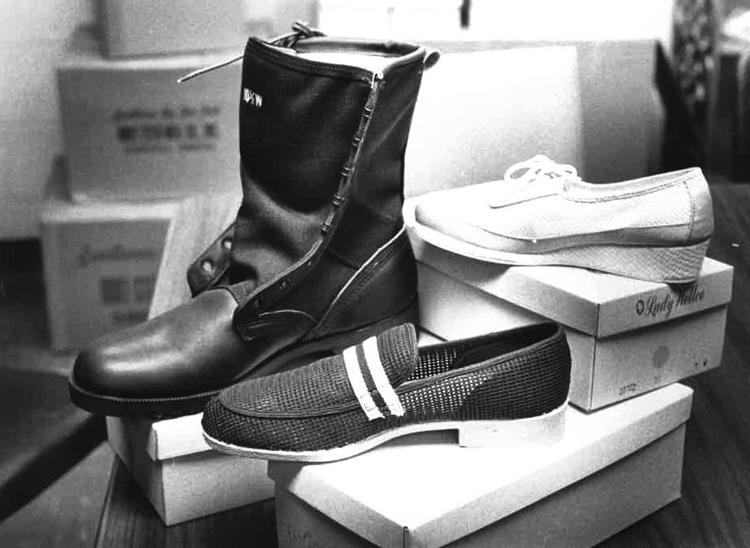 "Previously, all footwear was produced with sewn-on soles or adhesive," Kaufman said. "The know-how was concentrated on attaching it by molding the sole and attaching it simultaneously."
Back in the United States, Rollman, despite not having a ton of money, possessed something far more valuable: his family's patented method of making shoes, and more importantly, the recipe for the rubber compound used in the soles.
One of the places Rollman journeyed to was Dayton, Ohio, where he met Mr. A.L. Freedlander of the Dayton Rubber Company. The men agreed they could likely do business together, and at that time, Freedlander was trying to open a rubber manufacturing plant to serve the southeastern United States.
They decided to check out Charlotte.
Despite liking North Carolina, Rollman and Freedlander ultimately decided Charlotte wouldn't work out because the available water was too warm to cool the mixing mills properly. Kaufman said someone originally from Waynesville — who he believed was a part of the Belk family — told them about a place tucked away in the Smoky Mountains that just might work.
"They said, 'you should go see Lake Junaluska and the cold water there,'" Kaufman said. "They proceeded to Waynesville and made contact with Mr. Johnathan Woody, who was the head banker, the chief executive of First National Bank of Waynesville."
It didn't take long for the men to realize that Haywood County was the place for them, and a new Dayton Rubber and Tire company building was constructed in what is now West Waynesville, and on it was a wing that Rollman leased out to make shoes.
"That's where it all started in 1941," Kaufman said.
While Rollman was trying to gain a foothold in the United States, a young Rolf Kaufman was engaged in a struggle of his own — the struggle to avoid capture by the Nazis. Although he was only 5 years old when his family fled Germany, he said he can recall making brief stops in Amsterdam and Holland on the way to Belgium.
"Several of the men in the group were detained as being German citizens before the Germans reached Brussels," Kaufman said. "They were shipped to France to be investigated. They were sorting out who was a refugee and who was a Nazi."
Once they made it to Belgium, the core of the business group — Ernest Rollman and the Kaufmans — began setting up licensees with their patented formulas. 
Despite progress, the Rollmans and Kaufmans were eventually driven out of Belgium by the encroaching Nazi wave. As the families moved south by car, the Germans on their heels, they decided to go to unoccupied France, where the Vichy government provided protection to many other Jewish families.
However, as they approached sanctuary, Nazis caught up with them, took their vehicle, and took Kaufman's brother and father into custody.
"After they took our car, we walked back to Brussels over a period of days, and we were housed by religious organizations overnight," Kaufman said.
But not everyone in the group made it back to Belgium.
"When the Germans took over, the older gentleman and his wife, the parents of Heinz and Ernest, committed suicide," Kaufman said. "They were not going to be under Nazi domination again."
Eventually, Kaufman's brother and father were released because they were determined to "have no political affiliation." The group again decided to make a run at southern France by reaching out to one of their company's licensees in Lyon. This time, they made it, and Kaufman's brother and father went to work at the plant there.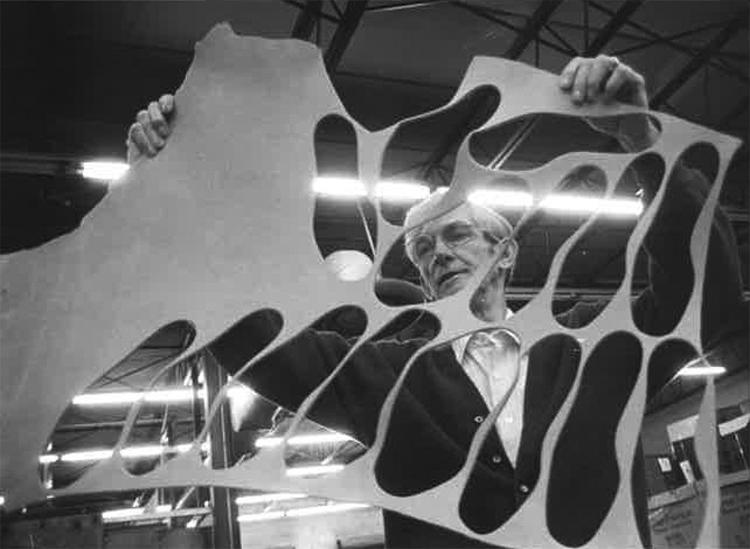 After about a year or so living there, they again had to move on.
"Eventually, the persecution of Jews became more threatening and we were, through our French contacts, able to obtain false identities that gave our nationality as Swiss," he said with a chuckle. "We relocated in a very remote, little village."
"Those would not have been acceptable to any Gestapo person," he said of the false identities and associated paperwork. "But by going to a remote place, we were able to satisfy the local authorities, so we were able to live safely there until the liberation."
Although the Nazis weren't occupying the village, there were still a few tense moments when the occasional officer would pass through. Considering Rolf's father's proficiency in both German and French, the mayor of the village, ignorant to the family's true identity, brought a Nazi to their home with the request that he act as a translator.
"He didn't realize we were not Swiss," Kaufman said.
"They were under threat of defeat at that time, so he was talking about how much he just wished the war could be over," he added.
Indeed, it wasn't long before Germany surrendered their arms.
"When the liberation happened, my uncle Curt rode his bicycle to the main highway to make sure the Americans were really there, and he saw them coming up the road with no resistance," Kaufman said. "So then we could, of course, come out of hiding, so to speak."
Kaufman and crew decided to move to the United States, about three years after Ernest Rollman escaped. Heinz Rollman, who was more established in America at that time, helped them get their visas and other required paperwork, and arrangements were made to leave Europe.
"In 1946, we boarded a freight vessel from Bordeaux to New York," Kaufman said. "Our first visit was with relatives in Connecticut, and then we came to Waynesville and I started school at Waynesville Township High School as a junior."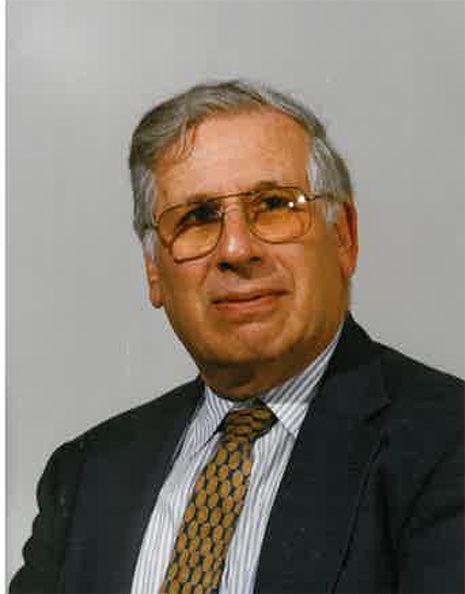 Once Kaufman graduated high school and moved onto college at N.C. State in 1948, he had no intention of returning to Waynesville. But after finishing his master's degree in chemical engineering, he was commissioned in the Army as a second lieutenant and was eventually stationed in Maryland, where he met his late wife. The couple wanted to start a family somewhere they were comfortable.
"I had no intention at that time of going to Wellco," Kaufman said. "I was going to get my doctorate and become an educator. But when I got married and they felt the need to bring another generation into Wellco, they made me, what seemed to be at that time, an offer I could not refuse."
Although Kaufman started off working for his father, later on in the 1960s, the older generation retired, one by one, and looked to Kaufman's generation to take things over. But by that point, after over a decade with Wellco, Kaufman had already worked in some vital roles for the company.
In 1955, Rollman, along with building a new plant in Hazelwood, decided to start a factory in Puerto Rico, where labor was cheaper but things could still be produced under the American flag.
"I became very involved in the services to the factory in Puerto Rico, and by 1963, the decision had been made to expand that operation, so my wife and I and our little boy moved to Puerto Rico for two years," Kaufman said.
Even after returning to North Carolina in 1965, Kaufman remained in charge of the operation in Puerto Rico and made frequent trips to the plant there. Just a few years after Kaufman's return, his father and the Rollmans had all retired. Along with Kaufman, a Hayesville native named Horace Auberry who had risen to the top, was put in charge.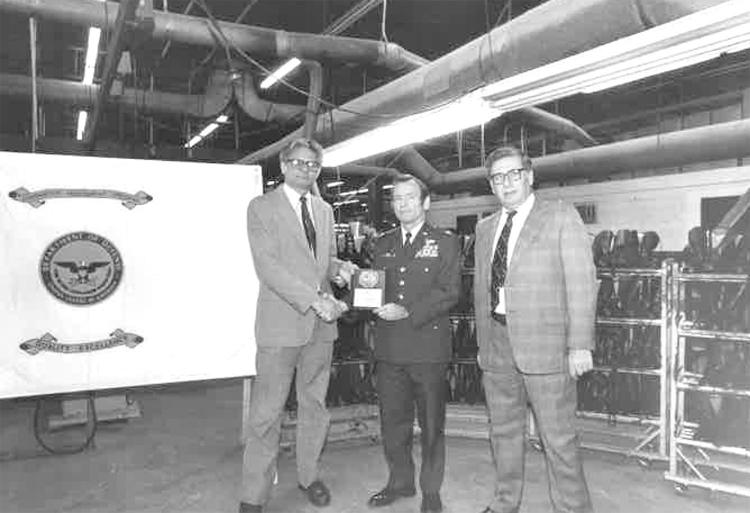 The men were named co-chief executives, and their titles were decided by a simple flip of the coin; Auberry was named chairman and Kaufman was named president. While Auberry oversaw manufacturing, Kaufman was in charge of marketing and public relations, a structure which stayed in place for decades.
Like with any large company, Wellco saw its fair share of ups and downs over the years. Kaufman noted that there were a few times when the company saw significant gains. But perhaps no other time did the company see growth greater than when its technology for jungle boots was picked up by the department of defense to be used in Vietnam.
"It's funny because we went from the most lavish, casual footwear to the most rugged," Kaufman said.
In fact, the move was a necessary one. As foreign labor in East Asia and other places became cheaper and American labor became more expensive, making products for the military became vital. 
"Generally speaking, the commercial footwear business in this country died, and we got out of it," Kaufman said. "We were able to survive on our new business."
The reason the new business was fruitful was because of existing laws that required any garments made for the United States military to be made of components manufactured in America, when at all possible. Because labor in Puerto Rico was cheap and products there were still considered American-made, they already had the infrastructure in place to satisfy the Department of Defense's need for boots.
On this model, after beginning to make the military boots in 1967, the company enjoyed three decades of profit and growth under Kaufman and Auberry. After a long, successful career, Kaufman decided to retire, leaving the company in the hands of Auberry, who also retired before long.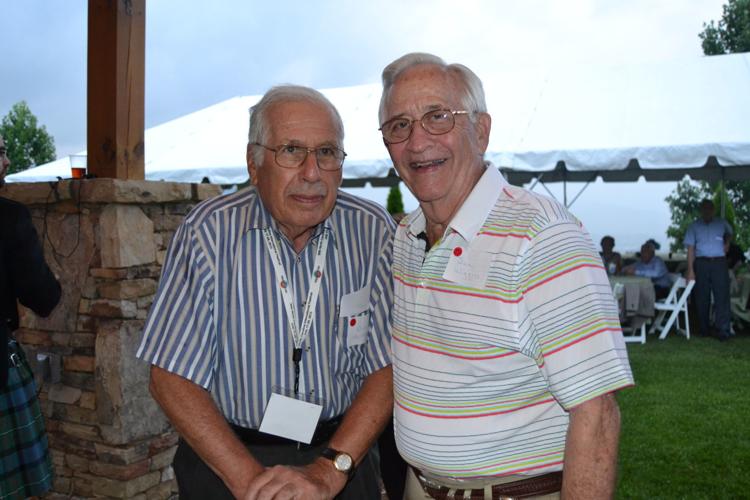 In 1967, the Rollmans decided to take the company public for personal financial reasons. Over the years, majority ownership fell to James Emerson of Virginia. Once Emerson passed away in the 2000s, after an alleged dispute regarding his will, his family members sold their inherited shares of the company to holding firms in California, with Golden Gate Private Equity, Inc. controlling the majority of the assets.
Wellco quickly became a wholly-owned subsidiary of Golden Gate's portfolio company, Tactical Holdings Operations, Inc.
Golden Gate recommended a Knoxville man, Vincent Lee Ferguson, to take over operations for the company. Kaufman, who was still on the board, helped approve his appointment.
"He had a good background in manufacturing garments for the military," Kaufman said. "It seemed like he had good experience."
Within 10 years, in 2014, the company filed for Chapter 11 bankruptcy and officially went out of business. And just last month, after years of skirting the law, Ferguson pleaded guilty to wire fraud.
But although Kaufman originally thought Ferguson would be a good manager, he now thinks Ferguson probably had his nefarious plan in the works from the beginning.
"Once Ferguson took things over, it wasn't long before things went downhill," Kaufman said.
Kaufman noted that although he had been retired for 10 years before Ferguson got there, he had always kept an office in the Hazelwood plant. But once Ferguson gained control, he was told they needed the room. Kaufman was essentially evicted from the place he'd grown to love over his five decades working there.
Ferguson continued to make big changes. In 2011, he shut the Puerto Rico plant down and acquired Altama Delta Corp. out of Georgia, meaning he had cornered a significant chunk of the government boot market.
It was around this time that he moved the company to a 100,000 square-foot facility in Morristown, Tennessee, while keeping the corporate headquarters in Knoxville.
"I wasn't happy," Kaufman said. "Let's put it that way."
Little did Wellco employees know, Ferguson had been acting illegally. He had been skirting the "made in America law" Kaufman said the company had religiously followed.
Instead of using domestically made "uppers," the leather top part of the boots, he was having them imported from China, tearing the "made in China" tags off, and passing them off as American. The wire fraud charge came from emails in which he lied about that process.
Kaufman said he never had any clue what Ferguson was up to.
"I was obviously angry and very shocked," he said. "But it's no longer a highly emotional thing for me. He basically had a scheme that he must have had when he moved to Morristown because they never had a cutting and stitching operation."
Although Ferguson will not face sentencing until April, he was ordered by the judge to pay $8.1 million in restitution and $250,000 in court costs.
Kaufman, along with his family, risked his life to get to America and have a hand in Wellco's success, and once there, he poured over half of his life into the company.
Although he feels some bitterness toward the man who tanked Wellco in less than a decade, he said he is finally becoming more peaceful about it.
"He is a crook," he said of Ferguson. "But as time goes on, I am happy to look back and see what we built."
Editor's note: Kaufman is one of three panelists who will discuss the manufacturing history of Hazelwood at a presentation from 4-6 p.m. Thursday, March 8, in the auditorium of the Waynesville library.