Waynesville will wrap up two-a-half-years of preliminary analysis and studies to rebuild its outdated sewer plant this spring.
The preliminary studies were done in three phases. McGill Engineering out of Asheville was selected last week to conduct the last phase of the preliminary engineering for $60,000, bringing the total spent to date on sewer plant planning and analysis to $300,000.
Next year, the town will begin the formal engineering and design phase, which will map out every detail of the sewer plant rebuild.
That phase will last another two years, with construction not getting underway until 2022 at best, said Waynesville Town Manager Rob Hites.
Why does it take so long? One reason is arduous oversight by the N.C. Division of Water Quality to ensure compliance with environmental regulations and pollution limits.
The town must continually check in with the state for approval at each phase of the planning process.
"Every step of the way, and I mean every step," Hites said.
While the final engineering and design plans will take about a year to do, Hites expects it to take another year on top of that to work through the regulatory approval process, for example.
Complicating matters, repeated violations at the sewer plant have put the town under the microscope with state inspectors, requiring even more oversight than normal as it works toward a rebuild. At one point the state threatened to impose a moratorium that would prevent any new businesses and homes from hooking onto the system if action was not taken.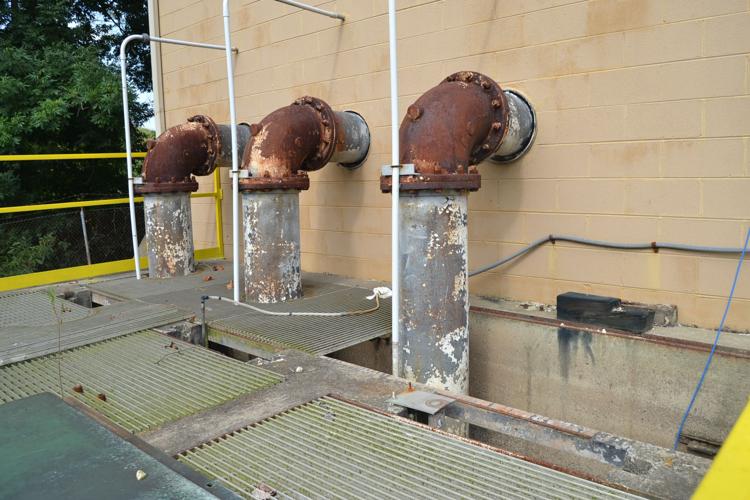 To avoid that punitive consequence, the town is entering a so-called "special order of consent" with regulatory agencies, agreeing to meet certain benchmarks along the road to a rebuild.
Decision points
Here are the key things town leaders need to discern from the preliminary analysis once it's completed this spring:
• What capacity is needed to handle future growth?
The sewer plant must be right-sized to ensure it can meet future demand. Predicting future demand not only comes down to Waynesville's own growth, but the growth of three other sewer systems that send their sewage to Waynesville as wholesale customers: namely Clyde, Lake Junaluska and Junaluska Sanitary District.
If they need more capacity than Waynesville can otherwise spare, they could be asked to chip in on the front-end toward the additional capacity, Hites said.
• What can be salvaged and what can't?
The town had to know whether the existing plant could be rehabbed, or if the whole thing had to go. Initial options ranged from a $4 million "patch job" to a total $30 million rebuild.
The town has now narrowed in on middle ground, that would reuse the existing shell with new parts and components, and some additions, for a ballpark of $12 to $15 million, Hites said.
• Is the current treatment method good enough or does it have to be upgraded?
State and federal regulations set limits on pollution discharges from sewer plants, from nitrogen to phosphorus limits.
The town wants to make sure whatever treatment system it uses not only complies with today's limits, but would be capable of handling more stringent limits that may come down in the future. That guesswork in turn determines what type of treatment system the town should go with.
"Do you anticipate a change in philosophy, making the limits more strict? Because if you tell us you have to remove all nitrogen from our effluent that would have to be a different process than if you are not," Hites said.
Town leaders will pick a course of action for the rebuild based on the final findings of the preliminary studies this spring.