Waynesville's shuttered Smoky Mountain Cinema has been rescued from oblivion, with renovations underway and a target opening by summer.
The theater is currently being gutted down to bare floors and block walls. It was already long past its prime when it closed down in 2013, and it's been mothballed since then — falling into further disrepair and deterioration.
Everything has had to go, but the bones of the building are solid, and that's what mattered.
"That thing could survive a nuclear strike. It is all concrete," said Greg Israel, the Asheville entrepreneur behind the project.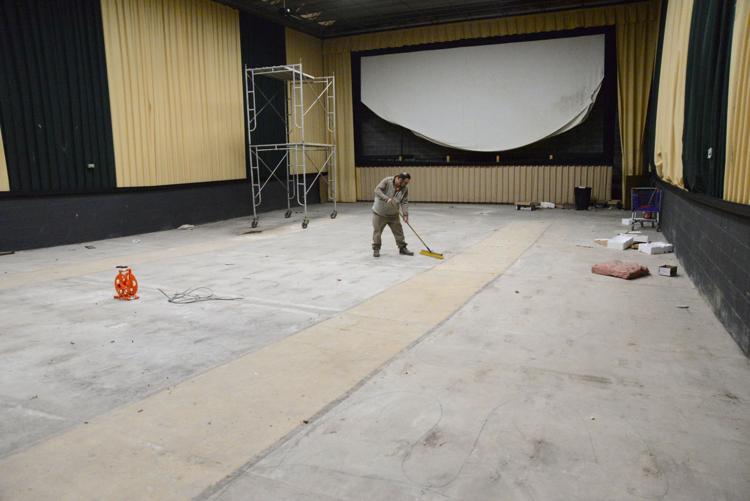 Rebuilding the interior from the ground-up is a daunting job, but it's just what Israel was looking for. After nearly two decades working for a trifecta of corporate movie houses in Asheville — serving as the general manager for Regal, Carmike and AMC theaters — he struck out with a new venture aimed at reviving theaters in small towns.
"I can tell you every town of a decent size in a several- state area that doesn't have a movie theater," Israel said. "But the big theater companies aren't looking at small towns. It is not on their radar at all."
Waynesville was hardly alone in the plight. Small towns all across the country saw their movie theaters shuttered when studios went all-digital five years ago and stopped producing films on reels. Switching over to high-dollar digital projectors was simply cost-prohibitive.
"The studios knew they would close lots of theaters and force people to go to the bigger theaters in the bigger cities, and a lot of these communities lost their theaters," Israel said.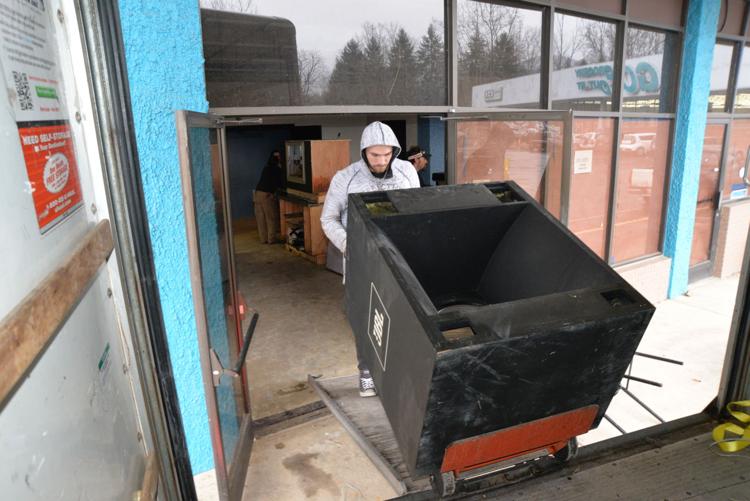 Luckily, Israel has vast connections in the movie theater industry. He put out feelers and found a theater slated for closure in South Carolina that was selling off their fleet of digital projectors and speakers. Israel scooped them up, making the trip last week to retrieve two U-Hauls full of equipment — even the popcorn makers.
He'd spent the past year reopening a theater in Minnesota, before opportunity came knocking much closer to home.
"I love the town and love the people and everybody I have talked to has been so nice and so appreciative of the fact we are trying to bring this back," Israel said.
'Behind-the-screens' champion
The revival of Smoky Mountain Cinemas wouldn't be possible without James Clayton.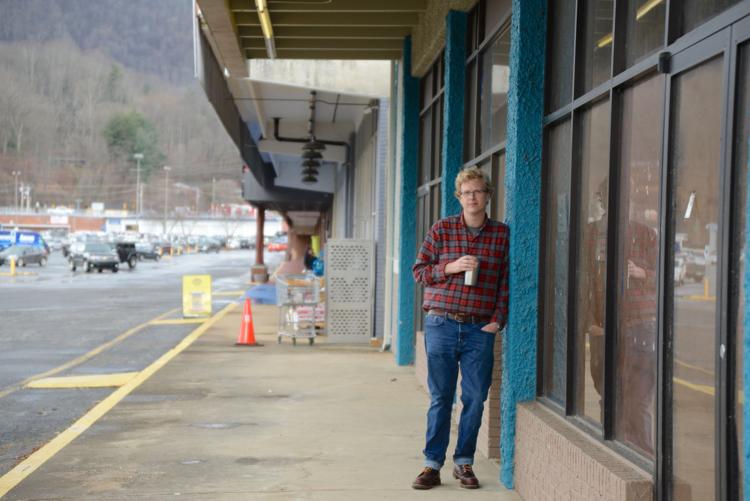 As a boy, Clayton rode the bus after school to his father's pub in the Waynesville Plaza, and when he tired of playing chess at the counter or rollerblading in the parking lot, he would find his way into the movie theater next door.
Two years ago, Clayton inherited the back half of Waynesville Plaza from his grandmother, Carolyn Clayton. It was in desperate need of tender loving care, but Clayton's pockets weren't deep enough to sink the upfront capital to into improvements, despite wanting to.
"The trick is to generate enough money to take care of the center," Clayton said. "It has been slow going, but getting the theater reopen was integral to that. I think it will drive business for the other tenants, which is one of my goals. These centers develop a symbiotic ecosystem if you can get the mix right."
Reopening the theater was more than a business move for Clayton, however.
"I grew up going to that theater," said Clayton, now a lawyer in Asheville. "The first question anybody asks me is 'Are you going to put the theater back in?' That's what everyone seemed to want."
But reopening the theater wasn't a simple proposition.
"It was hard to find someone with the knowledge and capital to do it," said Clayton.
Some had money, but didn't know a thing about movie theaters. Some knew theaters, but had no money.
"The nexus of those two is kind of the sweet spot," Clayton said.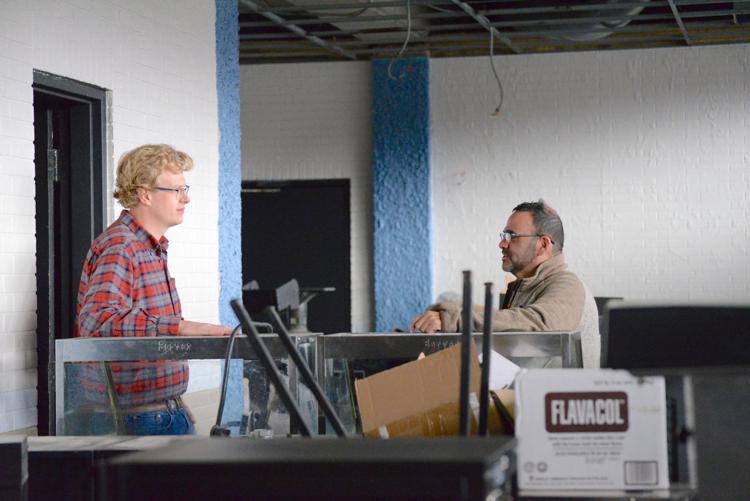 He was turning up empty, until Israel cold-called him one day. It was a lucky break, since Clayton's options were limited.
Movie houses are essentially giant shells, but they're far from a blank slate. The sloped floors make it tough to repurpose for a different use.
For Israel, having a former theater to work with was a critical ingredient.
"Building from scratch is one reason these small towns don't have theaters," Israel said. "Even a small theater of four to six screens is going to cost you $4 to $5 million and that's a lot of money to recoup."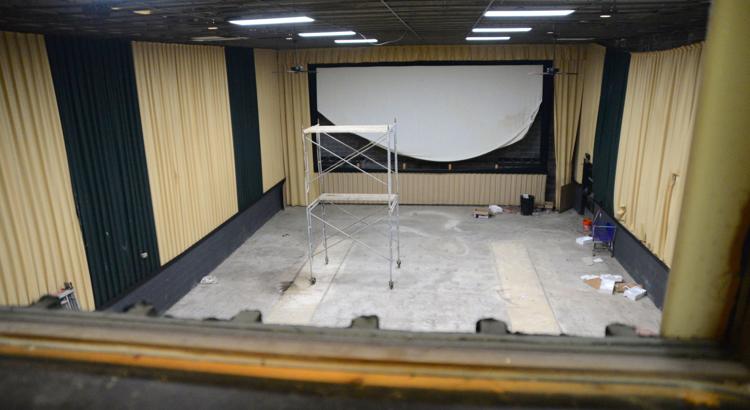 Still, the ground-up renovations are an enormous undertaking for Israel, but Clayton cut him a deal — "a mutually beneficial arrangement," Clayton called it — to make it worth his while.
"It was an opportunity for him and an opportunity for me," Israel said. "He is a great guy and has been really easy to work with."
Waynesville Town Planner Elizabeth Teague said the movie theater is good news for the town.
"We love it when developers and landowners can work together to reuse commercial property and make an investment into an underutilized space that has either been empty or dilapidated," Teague said.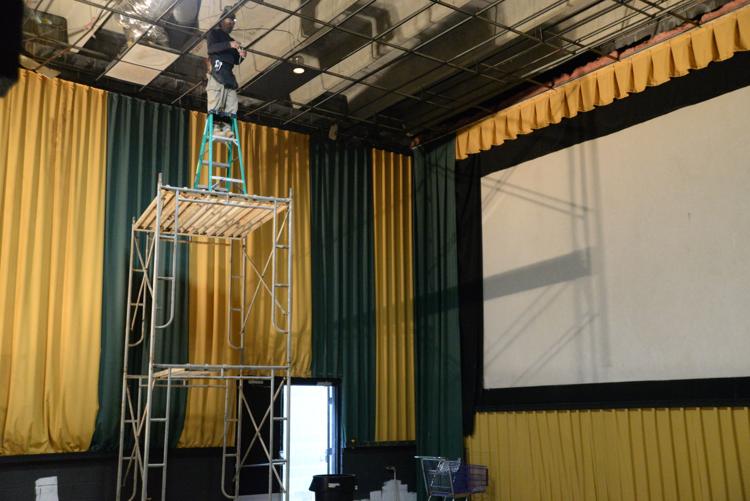 With the demolition nearly complete, the theater is now at its pinnacle of disarray before the rebuilding begins. There are roof leaks to patch, new wiring to run, new HVAC to install, new wall panels to hang, screens to replace, a new concession stand to build, new seats to put in, and a new state-of-the-art audio system to mount.
"There will be so many speakers on the wall it's not even funny," Israel said.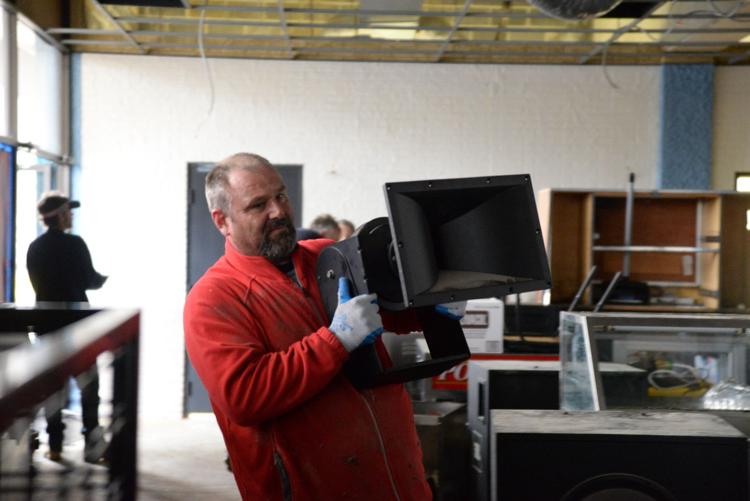 Some things won't change, however. The floor plan will remain — a three-theater layout with small, medium and large screens, seating 70, 150 and 250 respectively.
Israel is also keeping the former theater name, Smoky Mountain Cinemas.
Israel has ambitious plans to open before summer, possibly by mid-spring. He hasn't decided on ticket prices yet. They'll be cheaper than a movie in Asheville, but more than a budget theater.
Israel has backing from private investors to help with the upfront costs, but is counting on community support to make the theater financially viable.
"What a lot of people don't realize is when you buy a ticket at a movie theater, most of that money is going back to the studios. Movie theaters make their money on concession sales — that's why popcorn and drinks are so expensive," he said.
Israel's got his first job at a theater at 17 as an usher.
"When I was a kid we couldn't afford to go the movies. I went to the movies maybe two times in my life with my parents. It was one of those things where movies were just magical to me," he said.
Now, 33 years later at the age of 50, Israel will be behind a concession counter, working on the front lines of his new theater where he can relive that sliver of his own childhood.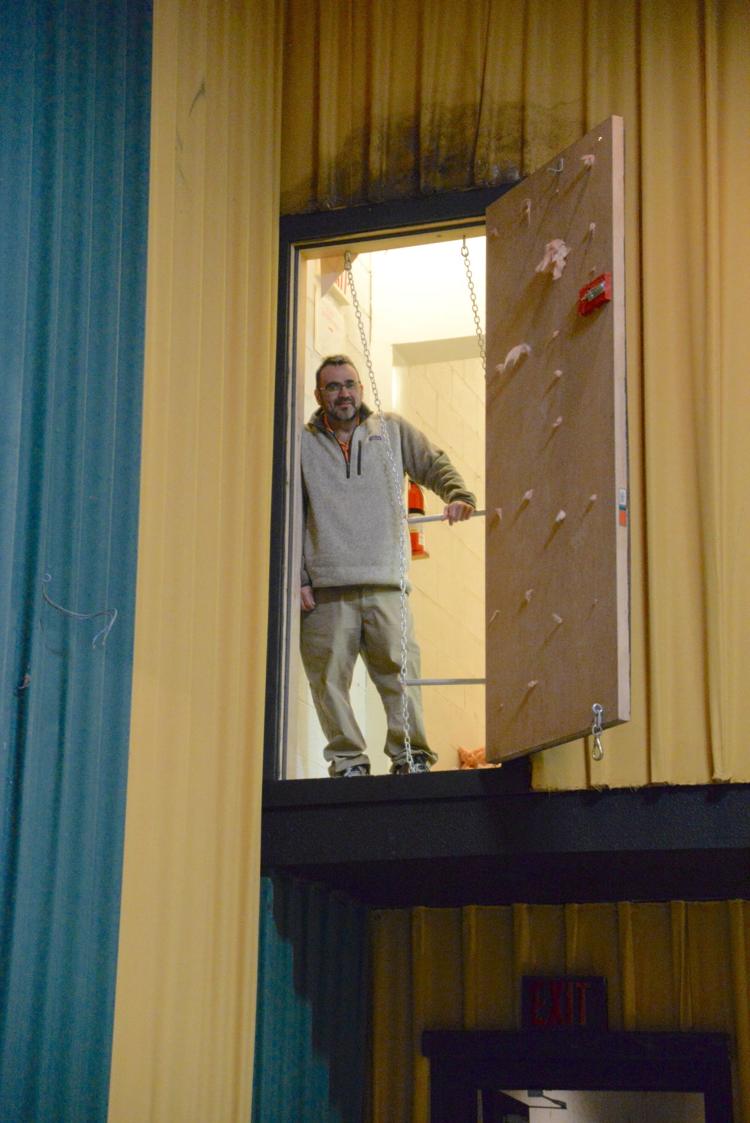 "I love it when a family brings their kids in and it's their first movie and you get to see the look on their face when they see that magic of the big screen," Israel said.