Outdoor recreation is one of Haywood County's biggest strengths, and county commissioners believe more could be done to realize its potential.
Commissioners discussed the idea of a new mission for the county rec department — one that focuses on expanding access to the public lands on its doorstep.
"I think that will be an economic development driver if we can gear our recreation focus toward outdoor recreation," said County Board Chairman Kevin Ensley.
The discussion comes amid a larger philosophical question of what to do about the county's recreation department. One option on the table was to nix the county recreation department altogether and ask Waynesville and Canton to absorb what it had been doing.
That idea appeared to be gaining traction, but Commissioner Kirk Kirkpatrick convinced commissioners otherwise.
"I have strong objections to eliminating the recreation department,"said Kirkpatrick. "The quality of life in the county is partly dependent on the recreation opportunities you have. The question is do you want to have that quality of life in Haywood County?"
The county recreation department has struggled to find its niche, however — one that doesn't duplicate what Waynesville's Recreation Department is already doing, and doing much bigger and better due to a larger budget.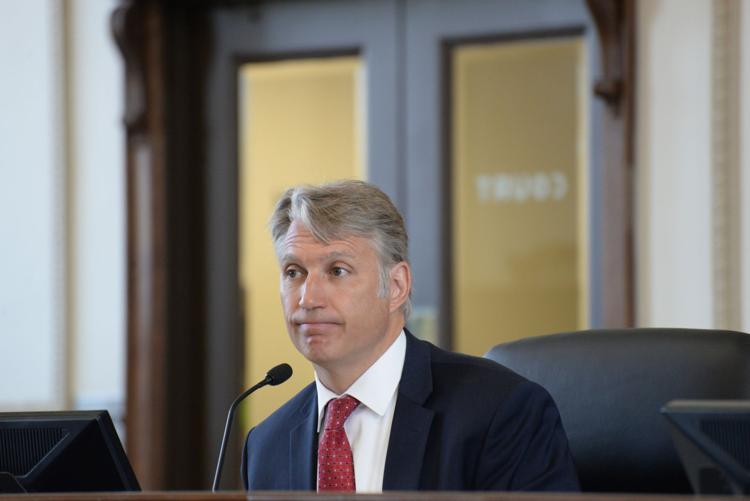 "The county has not put a lot of money into recreation over the past few years. If you don't put much in, you don't get much out," Kirkpatrick said.
Waynesville spends more than $2 million on recreation, compared to the county's $200,000.
"What we put in is pocket change," Commissioner Brandon Rogers said.
The biggest problem, however, is duplicating what Waynesville already does, leading to the choice of nixing the county's rec department or taking up a new mantle.
"I'd like to see us keep it but I'd also like to see us do it right," Rogers said. "It is something I believe in but I think duplicating services is not doing us any good."
Commissioner Mark Pless bluntly summed up the issue, stating what had previously been an unspoken sentiment.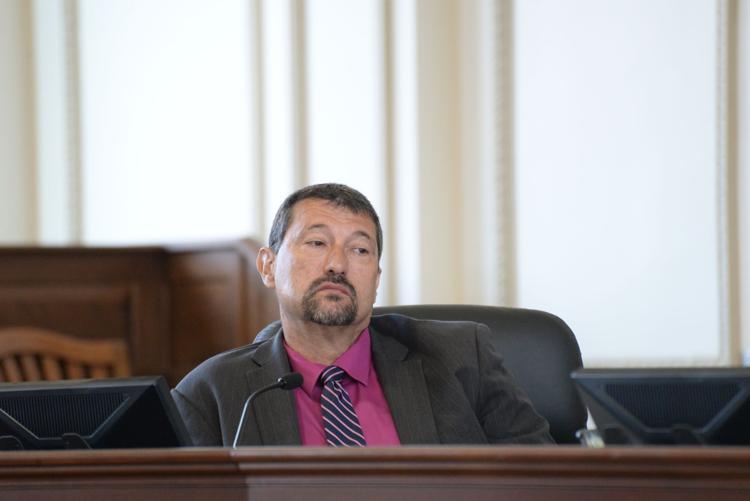 "I am not opposed to keeping the recreation department. If we do keep it, I would like to see it do something," Pless said. "Everything I've seen since I got here is that it's just kind of sitting there."
Kirkpatrick said while many aren't happy with the status quo of the recreation department, that's because it hasn't had a clear mission.
"It may be we don't need to do basketball because the town of Waynesville can do that. But it might be we need to provide recreation in the further areas of the county. I think we need to take time to look at the needs of the entire county," Kirkpatrick said.
Commissioner Tommy Long agreed the recreation department would need a new mission if it remained in existence.
"I agree we can do better," Long said. "What I'm hearing is we want to have a new direction."
Long supported the idea of outdoor recreation, not only for locals but also "marketing Haywood County's wilderness"as an economic development strategy.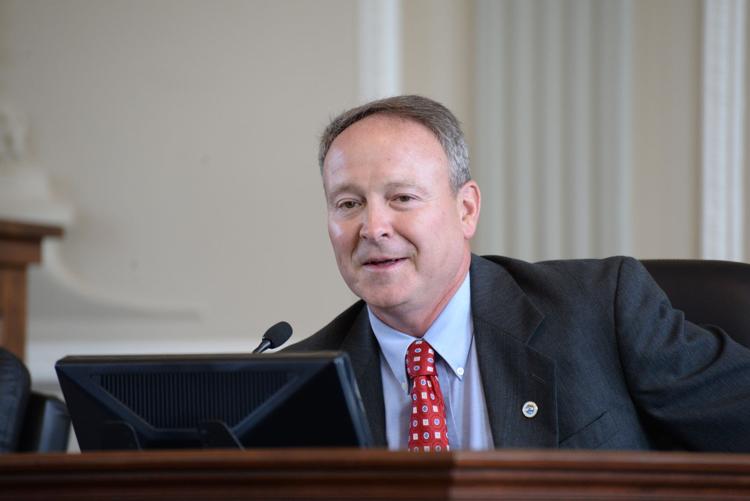 "I can maybe even see Haywood Transit doing a pick-up or drop-off point for a day hike," Long said.
Rogers agreed, too. There are a plethora of great paddling opportunities, but a lack of public river access to get on and off the water, he noted.
"We have some of the best waterways in the county. I'd like to see us put those to use, whether is rafting or kayaking," Rogers said.
Sorting out a plan
The discussion over what to do about county recreation was prompted in part by the retirement of the county's long-time recreation director retired this spring. With only one other full-time employee, who would be absorbed by the town of Waynesville, it would have been an opportune time to phase out the county's recreation department.
But Kirkpatrick, who championed the recreation department in its early years, isn't ready to give up on it.
"We have worked a long time to have a recreation department," Kirkpatrick said. "If you get rid of a department, it is hard to revive that department. It's hard to ever get it back."
Commissioners agreed to keep their own county recreation department after all — at least on paper for now.
"As the county expands, we need to have a vehicle available to provide recreation to people out in the county," Kirkpatrick said.
The long-term plan would likely include hiring a single employee to serve as a liaison and coordinator for leveraging outdoor recreation opportunities.
"We need to have a point person to be able to apply for grants to be able to develop hiking and biking trails," Ensley said.
This could be working with hiking groups to build and maintain trails, writing grants for building new mountain bike trails or working with the Wildlife Commission to designate fishing access points along the Pigeon River.
Meanwhile, Western Carolina University has been beating the drum of outdoor recreation as a form of economic development for the region, including hosting panels and conferences on the subject the past couple years.
Haywood County could plug into WCU's initiatives to grow the outdoor economy.
"Through some preliminary discussions, it seems a natural fit for both of us to explore how we can work to meet this growing demand," said David Francis, who is the county's special project coordinator, economic development liaison and interim rec director following the retirement of the previous director.
It's yet another reason to have a county recreation director to facilitate those projects.
However, commissioners have not totally thrown in the towel on the idea of turning over part of its recreation functions to the town of Waynesville.
A plan had already been crafted with Waynesville and Canton that was ready to roll out. Had commissioners chosen to go that route, it made sense to do so by July 1, when the new budget year started, thus making the accounting a tidier process.
Pless said the plan seemed more efficient, reducing duplication and saving money at the same time.
"The solution was we would go in with the town of Waynesville and the town of Canton and it might be more beneficial," Pless said. "If this is a solution, then do it."
Other commissioners had initially seemed to be in agreement as well.
But Kirkpatrick's misgivings about pulling the trigger too quickly changed the course.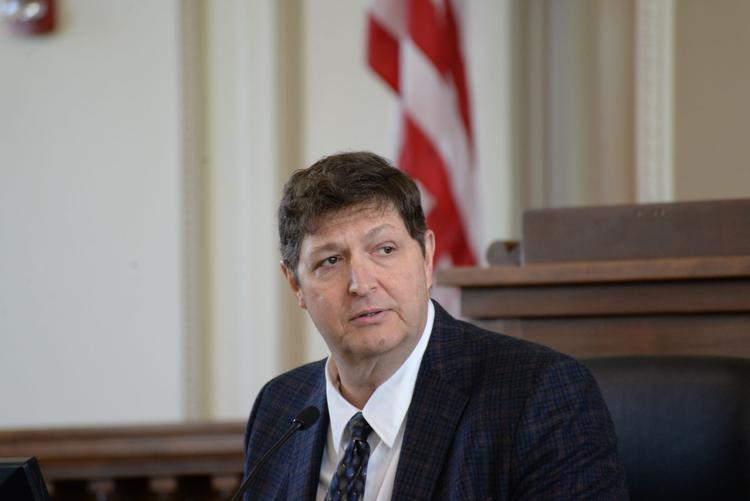 "I think there is too big an opportunity to fill a gap that would help everyone," Ensley said.
What's emerged now is a hybrid plan: turning traditional recreation over to the towns as planned, but keeping the county department in place to focus on outdoors.
The county doesn't have any recreation facilities of its own, however, other than the Allens Creek park. The town of Waynesville and Canton are the ones with the ball fields, gyms, tennis courts and pools.
So they are more suited to providing traditional recreation. The county runs youth basketball, for example, but uses Waynesville's gym to do it. The county doesn't even mow the Allens Creek Park itself, but hires a Waynesville recreation employee to do it.
The county's recreation department did have a few programs in its wheelhouse that Waynesville has agreed to adopt, including an adult soccer league and youth basketball league.
"The commissioners want to ensure the more successful programs continue," Francis said.
Turning over the reins on these programs won't happen immediately.
"We want to make sure we get it right," Morehead said.
The county and Waynesville are still working through details of which programs the town would absorb and how much it would get from the county to do so.
The town would need some monetary compensation initially in exchange for taking over operation of the Allens Creek park town and for hiring on the county's remaining recreation employee.
Also to be worked out is where Canton falls in the discussion. Canton would not technically be taking over any county recreation functions, but has asked for a piece of the pie as well. For Canton, it's an equity argument: if Waynesville is getting money to absorb the county's programs, then Canton should also get money to bolster recreation on its side of the county.
It's too soon to say what the new agreement might look like.
"We are continuing to work through the ideas," Francis said.