To truly understand where we are now as a community, we must remember our history honestly.
That's the message that Katherine Bartel, communications chairwoman for Haywood County's NAACP chapter, is sharing with the community.
As a way to promote awareness and rememON SITE —brance, Bartel has been giving virtual presentations about some of Haywood County's most grim history with local churches and community groups via Zoom.
The goal, she said, is to invite the community to join the NAACP's coalition to remember Haywood's history that many do not know about.
For instance, Jim Crow laws were enforced in Haywood County, and many current residents can still remember how they were treated. Jim Crow laws were a collection of state and local laws that legalized racial segregation.
"Our current community members can remember being forced to use the 'Black' water fountain, enter the theater by the back door and only sit in the balcony, and being beat up if they entered a restaurant," Bartel said. "Their economic opportunities were very limited. They could farm if they had land, or wait tables at hotels, be maids, serve as nannies, or work in school and hotel kitchens."
Schools in Haywood did not integrate until 1965, and prior to Reynolds High School, there was no option for Black students to attend high school locally. Some families managed to send their children away to Black boarding schools.
"To this day, Black students are sometimes harassed and bullied in our schools," Bartel said. "Churches in the county are largely segregated. Neighborhoods are usually segregated. The generational wealth inherited by white descendants, such as a down payment for their first home, is not available to Black families."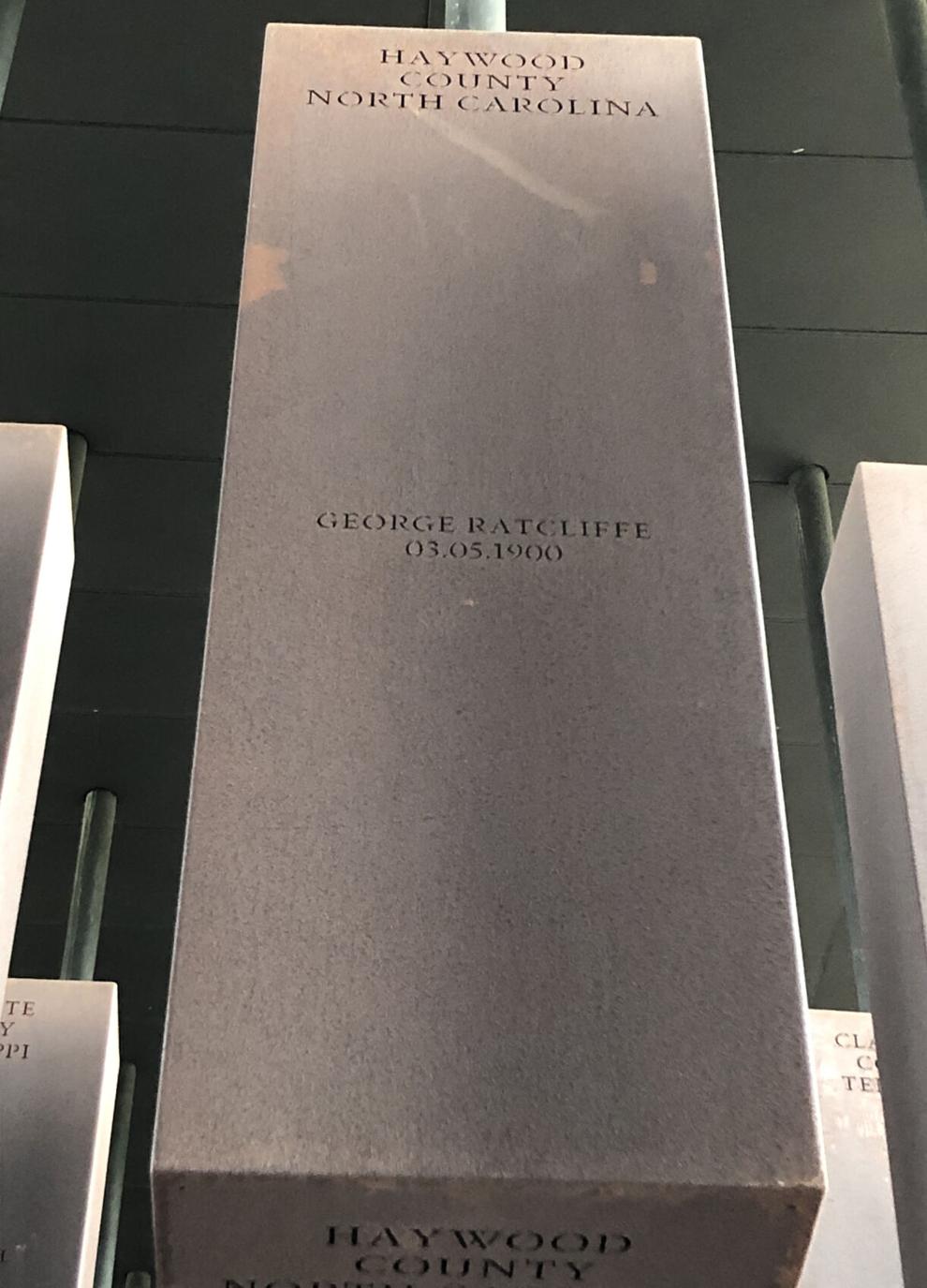 Local lynching history
"Our Black community lived in terror of lynching even though it rarely happened here," Bartel said.
Lynching, by definition, is to put to death by mob action without legal approval or permission. Historical information shows that Buncombe County had three lynchings, Macon County had one, and there is one documented lynching in Haywood County.
"Lynching was used to keep African Americans terrorized and submissive," Bartel said. "It fueled the migration, or flight, from the south to northern cities. It reinforced Jim Crow laws."
Bartel said Haywood County's lynching occurred on March 3, 1900. A man named George Rattcliffe was working on the farm of the Holland family near Clyde.
The Holland's 8-year-old granddaughter was heard screaming. The grandmother ran to her, and it is possible that Rattcliffe did, as well.
Rattcliffe was accused of molesting the girl, but there were no witnesses. Rattcliffe ran and hid, but was found a short time later. He was taken to the Clyde courthouse for a hearing, then was jailed in Clyde overnight. Guards were posted at the jail.
The next day, March 4, Rattcliffe was transferred to the County Jail in Waynesville, which was then located under the old courthouse.
At about 1 a.m. the following morning, 40-50 masked men showed up as a mob and demanded to be let into the jail. The sheriff refused, but they broke down the door. The men then demanded to be let into Rattcliffe's cell, but the deputy refused to open it.
The men milled around and then decided to shoot Rattcliffe in his cell. The men then left, but returned shortly to make sure he was dead. Rattcliffe had been shot 40 times.
Instances such as the Rattcliffe lynching is why The Equal Justice Initiative was created by Bryan Stevenson in 1989. The EJI is an organization to challenge racial and economic injustice, and protect basic human rights.
To date, the EJI has exonerated or found relief for over 140 prisoners on Death Row who were wrongly convicted. This included Henry Lee McCollum from North Carolina and his brother Leon, who were wrongly accused of murder.
"We have lots of monuments about the Confederacy and the Civil War, but we have no markers to remember the terror of lynching that was widely practiced in the southern states and also happened in the north at times," Bartel said.
As a way to support the remembrance of history, EJI will supply communities with a historical marker to label the site of local lynchings that occurred.
"EJI also wants us to collect soil from the site and send it to them," Bartel said.
Anyone interested in working with the NAACP, or who would like to know more about the community remembrance project, may email Bartel at bartelkatherine@gmail.com.