MAGGIE VALLEY – A recently created company named Ghost Town Adventures is planning to revive Ghost Town Village and reopen it in spring 2019.
The Old West amusement park developed in the 1960s was a wildly popular tourist attraction for decades, before slipping into decline and eventual closure in the early 2000s. Attempts by new owners to bring it back have not been successful.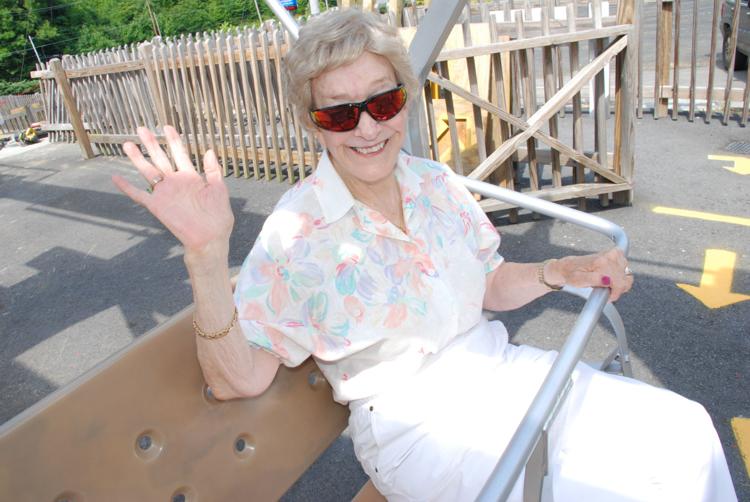 Lamar Berry, chairman and CEO of Ghost Town Adventures, has spent the last few months negotiating the purchase of the 250-acre property from its owner, Alaska Presley, and enlisting support of investors to make the project a reality.
Presley, a longtime Maggie Valley businesswoman, bought Ghost Town out of foreclosure several years ago in hopes of resurrecting it. She pored millions into it, largely out of her love for Maggie Valley, but the park's state of disrepair — from dated infrastructure to inoperable rides — she was unable to realize her plans before old age caught up with her. She is now aiding the new owners.
"We ended up with Alaska on our team. She clearly understood our vision," Berry said.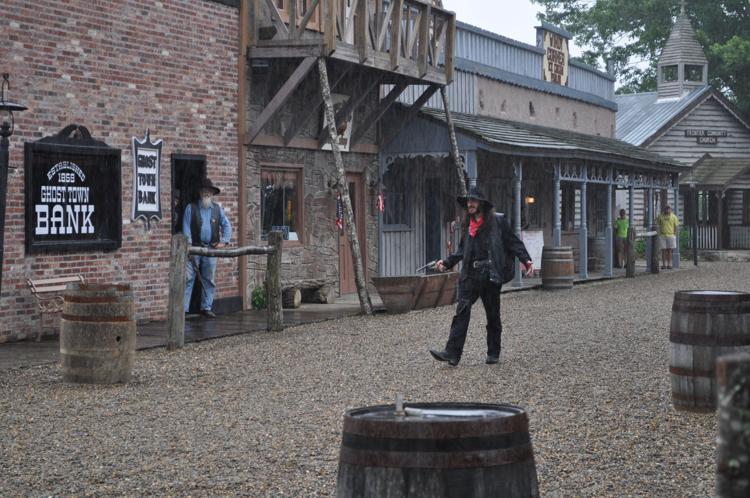 With the purchase agreement executed (though not finalized and recorded with the Haywood County Register of Deeds), Berry and company partners, Spencer and Valerie Oberle, are taking steps to begin renovations and repairs to restore the tourist attraction to its former glory, while adding other elements.
"When you get there, there will be a ton of things to do," Berry said.
Along with reopening the buildings in Ghost Town Village, he is also planning to create a revised version of the former show featuring a Western shootout.
"There will be a Wild West show of some kind … with bad guys and good guys," Berry said.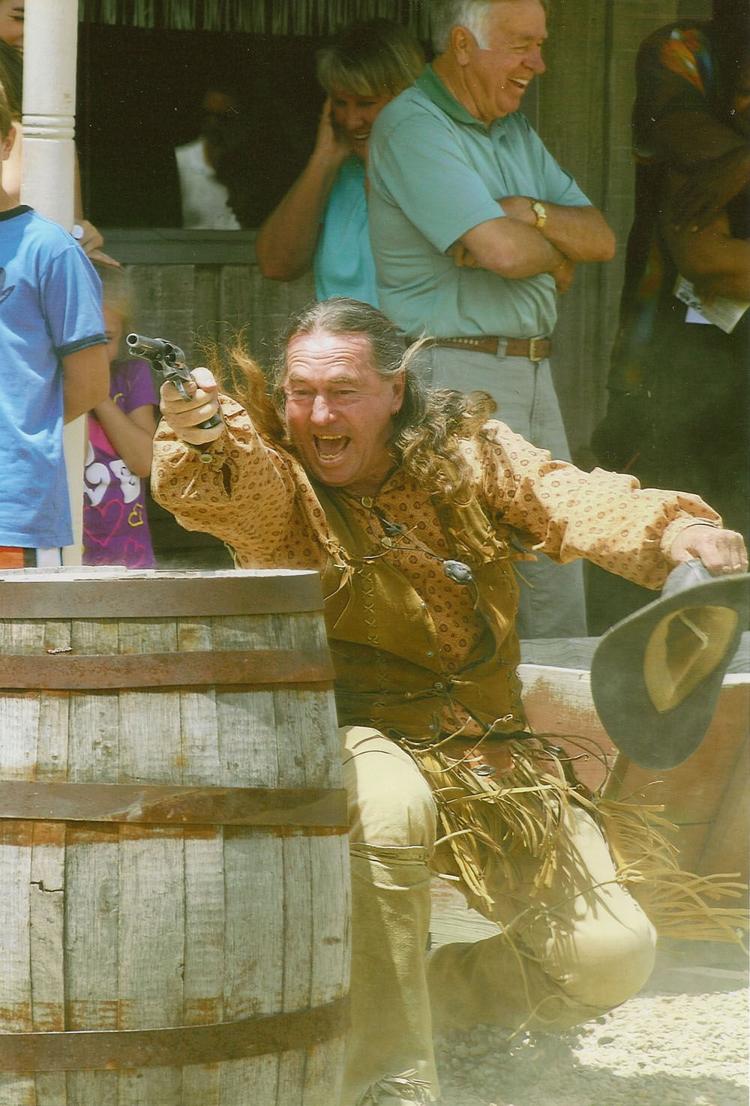 Berry said that when he first learned of Ghost Town and its availability, he immediately saw its potential.
"My first visit to the mountain and Ghost Town was awe inspiring," he said. "The majestic views coupled with the adventure attractions today's consumers seek will create an experience people will come back to enjoy again and again."
Along with activities for people of all ages at the restored village, a vintage church will be available for weddings.
"There's going to be a whole wedding program up here with interesting touches," said Valerie Oberle, who serves as executive vice president of Ghost Town Adventures.
When asked about anticipated costs of the project, Berry said that a major expense would be repairing the vertical skylift that transports visitors from the welcome center to Ghost Town Village, which is 3,500 feet above it.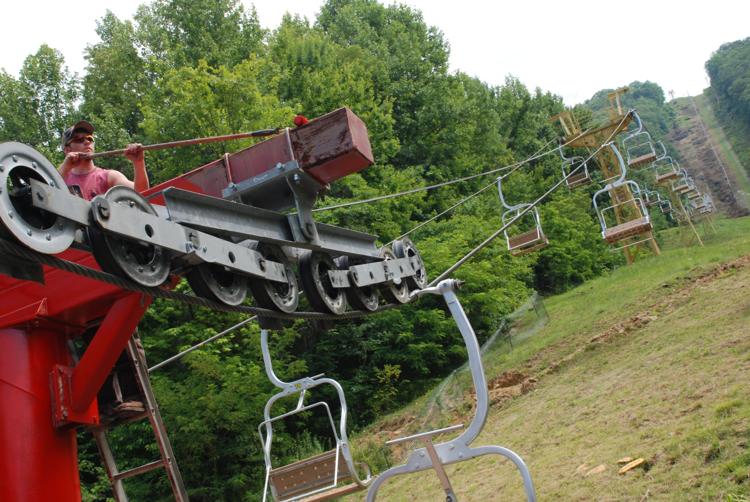 "It's a project that has to get done," he said. "A challenge is the effort to do something with the roller coaster," he added.
Most of the buildings in the village, which total 120,000 square feet in size, are in good condition, Berry said.
Although he declined to give an exact figure, Berry estimates that the total restoration project will run in the millions of dollars.
One of his goals in bringing Ghost Town Village back to life is to reinstate the "anchor" that Maggie Valley has lost, Berry said. By reopening Ghost Town, the local economy will be infused with vigor that includes new jobs and business opportunities, he said.
"We hope to open a preview season in mid-to-late July," said Berry.
Although the skylift will not be operational this coming summer, buses can take visitors on tours in which they can see the renovation process for the village, he said.
In making a decision to embark on this project, Berry said that he and his partners considered the recent growth in tourism in North Carolina, particularly in the western part of the state.
"It's an area that is exploding with growth," he said.
Berry has more than 30 years experience in providing marketing services for international companies. As founder and CEO of International Marketing Systems, Berry worked with companies including Texaco, Disney and Warner Brothers. He also served as chief marketing officer for Popeyes Fried Chicken.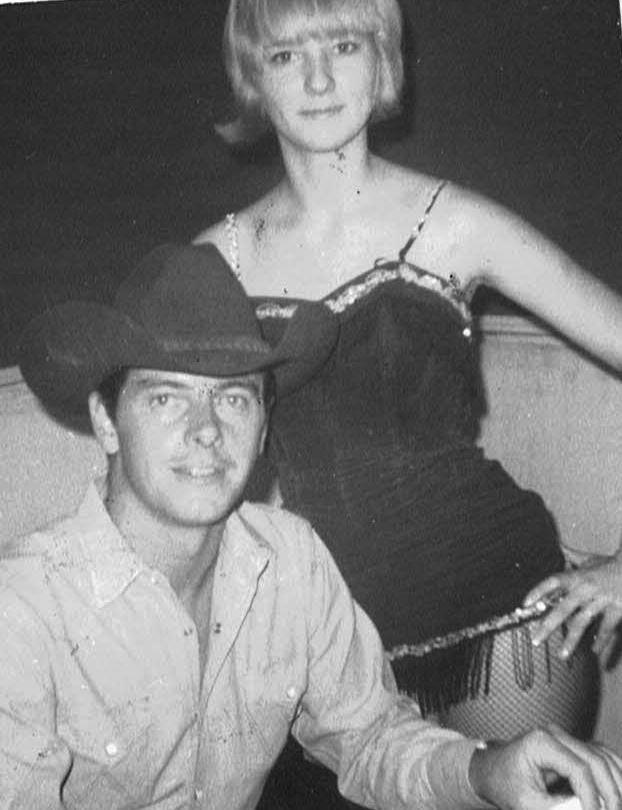 Spencer and Valerie Oberle are former Walt World Resort executives. Spencer, who is president of Ghost Town Adventures, also has worked as an executive general manager on the development of major beach resorts in Florida. Valerie previously was vice president of Disney University and Disney Institute.
The executive team of Ghost Town Adventures will also include Zachary Berry and John Kovack, who will serve as vice presidents of the company.
"I am thrilled with the team that will be taking over the beloved Ghost Town park as they understand the importance of my desire to create a great family experience to honor the heritage of Ghost Town while bringing the park into the future," stated Presley in a news release on the project.