CLYDE — After an extended discussion that included change, sinfulness and town values, the Clyde governing board decided pool and billiard halls will remain banned in their town.
Scott Schoen recently set up two pool tables in The Big Bun Eatery located in Clyde's town square.  Soon after, he got a visit from the town police chief, who delivered a copy of the town ordinance that bans pool or billiard halls and regulates games of amusement.
At the Thursday Clyde Board of Aldermen meeting, Schoen argued that two pool tables do not constitute a pool hall.
"I would consider that a stand-alone business with say 10 tables," Schoen said, arguing that any revenue he gets from pool would be just a fraction of his overall revenue.
Clyde's newest alderman, longtime Haywood County Sheriff's deputy John Hemingway, said he researched the issue and found a definition saying a pool hall or pool room is a commercial establishment where pool games are played.
Clyde Town Administrator Joy Garland provided the board with definitions for a "billiard hall" from two nearby towns, Waynesville and Canton. In Waynesville, a business is considered a pool hall if there are one or more pool tables operated for anything other than private family use, and in Canton a pool hall is a building with two or more tables can pay money to play. Neither town has a ban on the operation of billiard halls, however.
Schoen asked that the town revise the ordinance to allow up to two pool tables to be operated in his business.
Alderwoman Diane Fore said she received three calls complaining about the pool tables — two from Sunday school group members who said they will no longer meet at The Big Bun because of the presence of pool tables. 
"This town and its citizens look at things differently," she said.
Schoen said a legislative candidate fundraiser, a church youth reading group event and several church-related meet-ups have all been held at the Big Bun.
"With the pool tables there?" Fore asked.
"Yes," replied Schoen, who hasn't been operating the tables since he learned of the ordinance.
"Traditions run very strong and deep in the town of Clyde," Fore said. "That's what these people are trying to tell you."
Fore explained that she was an early and enthusiastic supporter of The Big Bun and distributed flyers celebrating the business. With the presence of pool tables, however, she said she would not be able to do that.
"If you think a pool table is sinful, that's your morality problem," Schoen said.
Hemingway, who was sworn in on Aug. 24, to fill the board vacancy left by Mayor James Mashburn's death, recalled the history behind the ordinance banning pool in Clyde.
There used to be a pool hall in town that was frequently a trouble spot. After the town's lone police officer on duty responded to a call, he was hit with a pool cue and was in an extended fight, unable to get backup in a timely manner.
"The town fixed it in one whack," Hemingway said.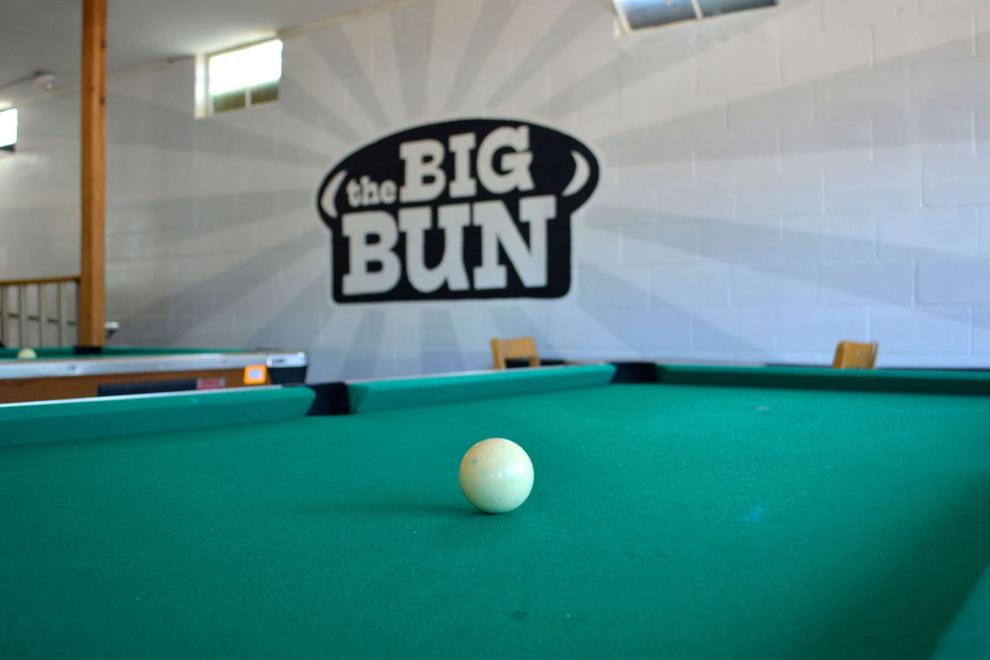 That was 20 years ago, Schoen said, asking to operate his tables if even on a temporary basis.
"If we allow you to do it, we have to allow other businesses to do that," Hemingway said of Schoen's request to change the ordinance regarding pool halls.
"I'm just trying to make a profitable business in Clyde," Schoen countered.
Rubae Schoen said the ordinance is 22 years old and noted apps can be downloaded to play pool online. That could mean people would be playing pool in businesses all over town.
"Beer and wine has been available in the town for more than a year," she said. "Things are changing."
Rubae Schoen applied for and received a beer/wine permit for the eatery in December 2017 shortly after she opened the business.
Scott Schoen said there are many Clyde residents who support the changes he's requesting.
"I've had hundreds of people tell me how archaic that law is. People feel the town is antiquated. Not one business owner has complained," Schoen said. "Let me operate temporarily.The first time I have a fight, the first time I have trouble, take it away," he said.
Alderman Dann Jesse said the board was on thin ice making exceptions to rules, and asked about the process to change an ordinance. 
"I would like to have our board look at this in 2018 and ask if it still reflects this town," Jesse said.
Hemingway made a motion to uphold the town ordinance on pool halls and deny the request to operate just two. The motion passed unanimously.
Clyde Mayor James Trantham, who has been on the town board 20 years, said the board has to do what it thinks is best for the community.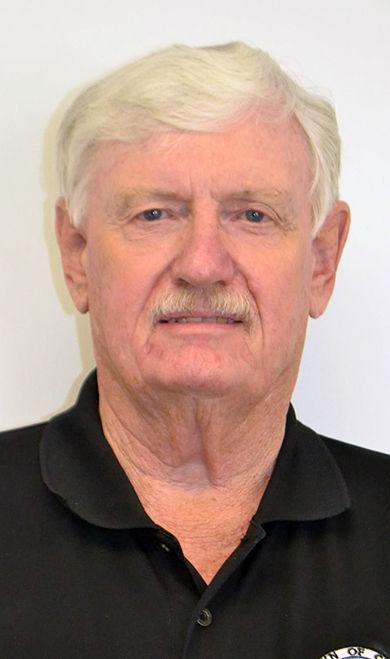 "As mayor I appreciate your arguments, but this town is a quiet town. It's not like everywhere else. The people of this town don't reflect your views," Trantham said. "We're here do what's best for our community and pool halls, is in my opinion, are not the best for this community. I won't vote for a pool hall."
"I could understand if I had problems, but that's never happened," Schoen said.
"This is the start, and we don't know what this could lead to," the mayor said. "We'd be starting something that hasn't been here for years. People voted against it at that time and there are still enough people who feel the same today as they did 22 years ago."
Trantham questioned Schoen's approach to business, suggesting he does things first and only follows the rules once he's challenged, an assertion Schoen disputed.
"The way I see your business is you're trying to change the dynamics of Clyde. That dynamic is peaceful," Trantham said.
"You're thinking this horrible thing will happen because I have a pool table?" Schoen shot back.
"I know the people," Trantham said. 
The pool tables issue isn't the only one Schoen has had with the town. The board voted 4 to 1 in June to allow him to operate his food truck, Just Wing'n It, in the parking space in front of The Big Bun Eatery.
He was asked to submit an operating plan and a liability insurance policy to cover the town in the event something happened in the parking lot, which is on town policy. Just Wing'n It has been operating as the issues got ironed out.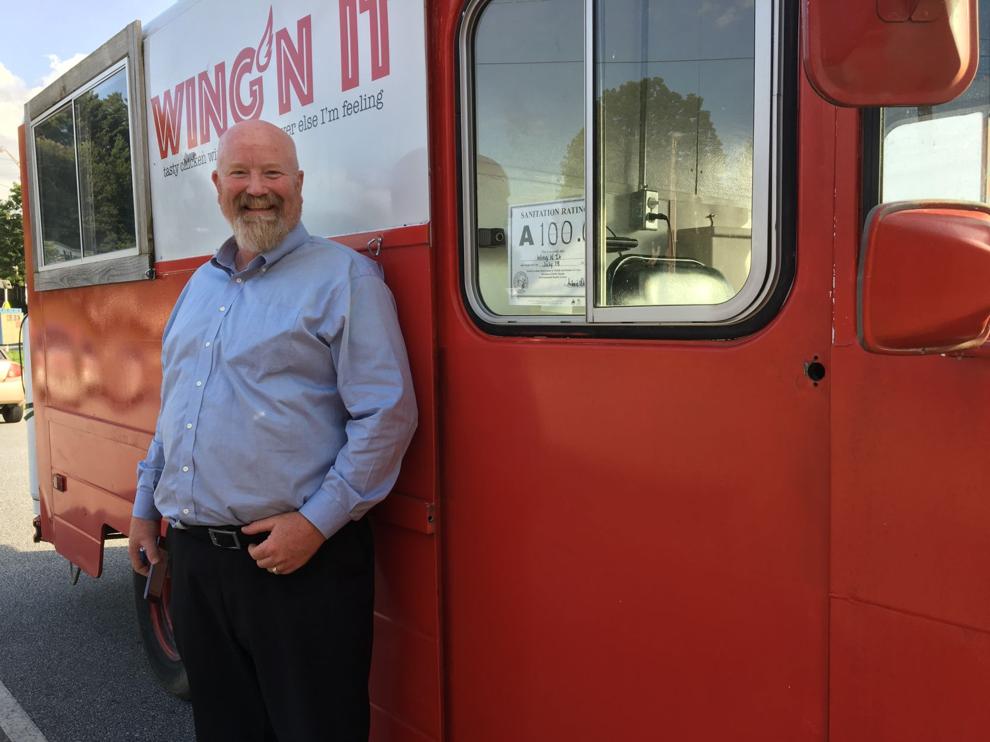 The topic has been discussed two other times — after a vehicle liability policy was submitted instead of a general liability policy and when the board's attorney was instructed to draft a food truck agreement.
In the agreement Schoen completed, he indicated his operating hours for the food truck would be Wednesday through Saturday, 4 p.m. to 2 a.m.
Fore, who was the lone dissenter during the first vote on allowing Schoen to operate in front of his business, noted the ordinance states food trucks must be closed down no later than 10 p.m.
The board approved the agreement with the condition the truck is closed by 10 p.m.
Fore, who served on the town's planning board when the food truck ordinance was studied for a year before being sent to the town board for approval, made a motion to return the ordinance to the planning board so details could be clarified. Other board members concurred.