The Maggie Valley Police Department is looking for information about two suspects who robbed the Dellwood Road Dollar General Monday night.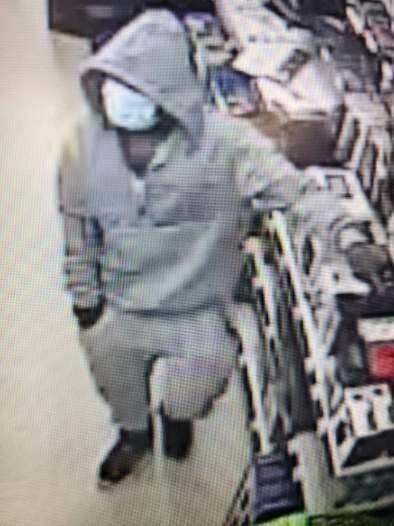 Lt. Matt Boger, who is investigating the case, said the robbery occurred at about 7:45 p.m. when two males waited for all other customers to leave, ordered the two cashiers to lock the doors, then took money from the cash registers and "other locations in the store."
"The suspects did appear to be armed with handguns," Boger said, adding that the two employees were detained in the store office during the robbery.
Currently, there are no solid leads on the suspects, but Boger is hoping someone will identify the men in the photos he provided.
"We are asking for the public's help in identifying those men," Boger said.
While one of the men, wearing gray sweatpants and a gray hoodie, appeared to do a better job of hiding his face, another photo clearly depicts the face of a man in jeans and a yellow M&M NASCAR style jacket.
Anyone with any information on the robbery or anyone who might recognize either of the men are encouraged to call Boger at 828-926-0867.