The developer behind the upscale apartment complex slated for Plott Creek in Waynesville signaled future plans to build more apartments here.
The Palisades on Plott Creek cleared its final hurdle two weeks ago, securing the last round of approval from Waynesville's planning board and clearing the way for a groundbreaking in April.
But the 200-unit apartment complex won't come close to touching the housing shortage in Waynesville, said William Ratchford, vice-president of the development firm Southwood Realty.
"I would feel comfortable that there are probably two to three complexes in Waynesville that could open in two to three years and they would all be slap full. I don't have any hesitation about that," Ratchford said. "The hesitation was the stigma."
Ratchford's firm had an uphill slog to fight public backlash and misconceptions over a large-scale apartment complex. It's not unlike the numerous other small towns in North Carolina where Southwood has put down roots.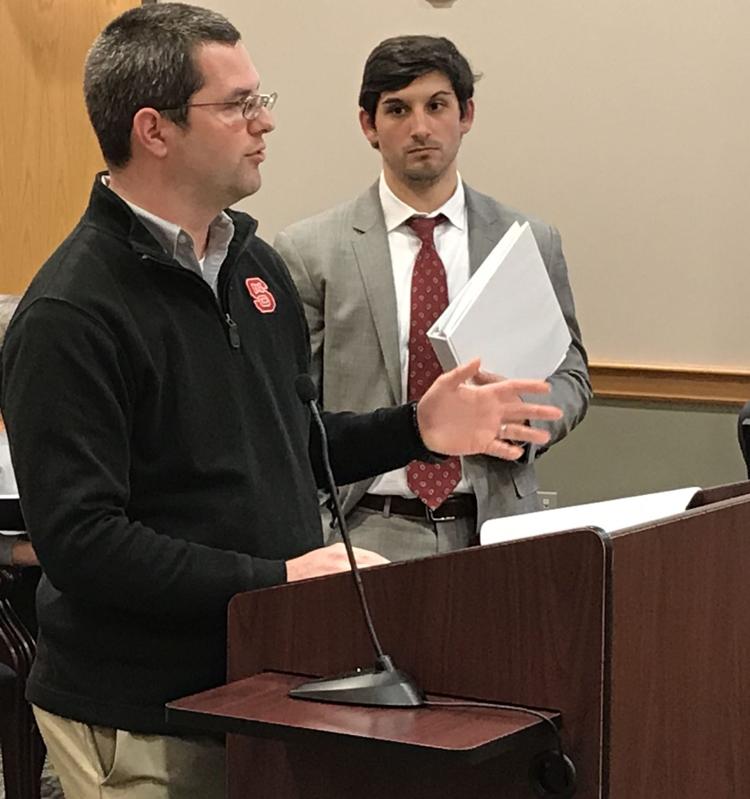 "We are used to breaking the stigma in these small towns," Ratchford said.
Nonetheless, he has already been quietly scouting for other tracts of land for a future project, but wasn't going to pull the trigger until he knew the Plott Creek project was a go.
"I would not have touched a second piece of land until the verdict came through tonight," Ratchford said in an interview following the planning board approval two weeks ago.
Whether he will wait until the Palisades are completed, or will get another project going in the pipeline, comes down to finding an available tract.
"The big thing in Waynesville is can you get the land," he said.
Southwood isn't the only firm that's taken notice of Waynesville's apartment potential.
The real estate firm that owns the BI-LO shopping plaza on Russ Avenue is exploring the viability of turning it into apartments in the wake of BI-LO's sudden announcement that it will close this month, leaving the shopping center without an anchor tenant.
Southwood Realty is already a strong player in the region as the largest owner of apartment complexes in Western North Carolina. It has six in Buncombe County, where it has rolled out an average of one a year over the past several years. It also has two large apartment complexes in Hendersonville, where it made its first foray into the region back in 2001.
Although Waynesville suffers from acute pent-up demand for rental housing, most developers can't overcome the financing barrier to pull off a project here, Ratchford said.
"Most developers can't build in Waynesville right now because the numbers don't show it. I think you can fill it up, but that is not proven. If you are a bank looking at making a loan, what is the bank going to compare it to?" Ratchford said.
A bank would be hesitant to underwrite a project without existing evidence the apartment market is viable here.
"So you have to collateralize it with something else. But that's not a problem for us. The whole company is collateral," Ratchford said. "It is going to take someone who is financially strong enough to pave the way for anything else to come in."
While the $22 million Palisades project will be built with bank financing, Southwood self-financed two apartment projects last year.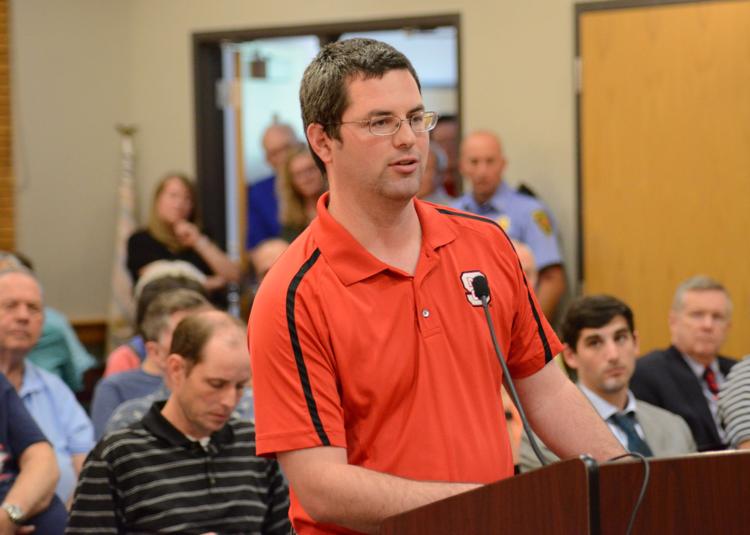 One thing that sets Southwood apart is that it continues to own and manage its apartment complexes after building them, rather than flipping them as most developers do.
"We have never sold a property," Ratchford said.
Ratchford is the third generation in the family business based in Gastonia, which was started by his grandfather and is now owned by his father and uncle.
Monthly rent at the Palisades on Plott Creek will be around $900 a month for a one-bedroom unit, $1,000 a month for a two-bedroom unit, and $1,300 a month for a three-bedroom unit.
That's about $150 less than Southwood charges in the Asheville market for the same caliber apartments. The lower price-point in Waynesville is a reflection of the lower median income here.
"We aren't going to fill up 200 high-end units in Waynesville, that's just not the market," Ratchford said.
The Palisades on Plott Creek have a target completion date of summer 2020. A waiting list won't be opened until next spring. They will open up unit on a rolling basis over a four-month period — rather than trying to open the doors to 200 new tenants all at once.
"My prediction is I am going to fill up that complex in five to six months from open date," Ratchford said.