CANTON — As the Pisgah High School Class of 2021 gathered for the last time Friday night, there was an excited buzz where the graduates were getting ready for the big event.
Shared memories, plans for the future and admissions of being a bit nervous about the upcoming event were all topics of discussion as the students lined up for the big moment at Canton Middle School, just across the street from the football stadium.
Life was about to change drastically for all — something the graduates said was both bittersweet and exciting.
When asked what was next in his life, Dalton Cole pulled out a business card for the auto body shop where he was already working. As a dual enrolled student at Haywood Community College, he is just a few months away from being certified in the field.
As far as graduating, he was happy his long-awaited graduation day had arrived.
"Just knowing I finally made it feels good," he said. "I just kept pushing. It was a lot of hard work."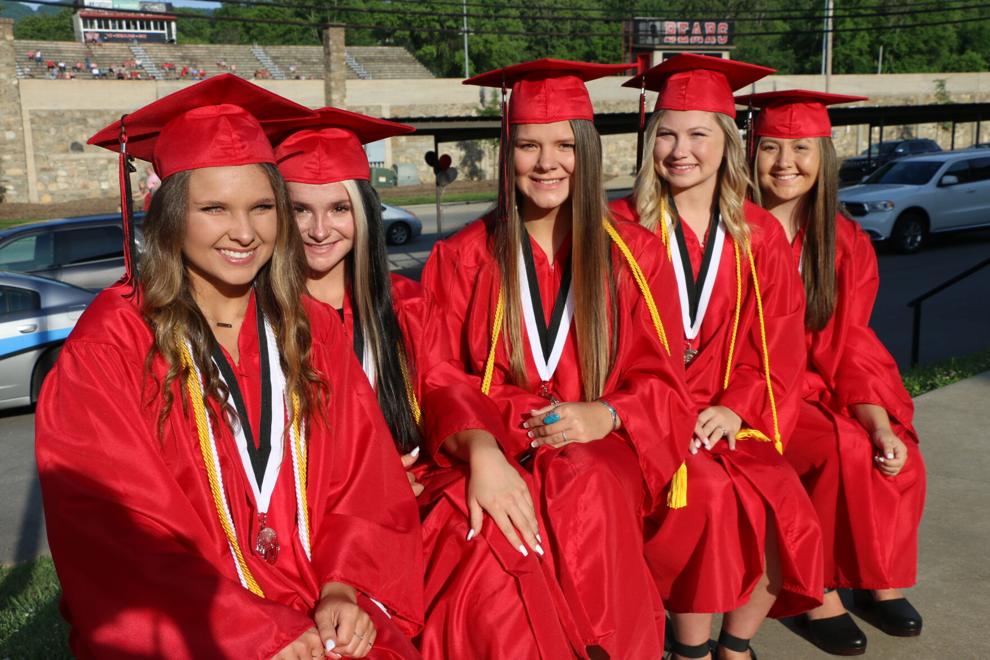 Julianne Robertson and Kylee Smith were both heading to Western Carolina University to study nursing, as was Savanah Worley, who is waiting a year as she continues gaining practical experience at Silver Bluff.
Hudson Carver was looking forward to her medical assisting coursework at Haywood Community College, while Colby Warren was accepted to the dental hygienist program at A-B Tech.
Brayden Wester, who will study civil engineering, and Jason Austin, who is joining the Army, said graduation was bittersweet as they will miss seeing friends but are looking forward to moving on, too.
Jessica West, who was also accepted into the A-B Tech dental hygienist program, said she was both happy and sad Friday night.
"It's bittersweeet," she said. "I'm kind of sad, but knowing you're growing up and moving to a new chapter in life is awesome."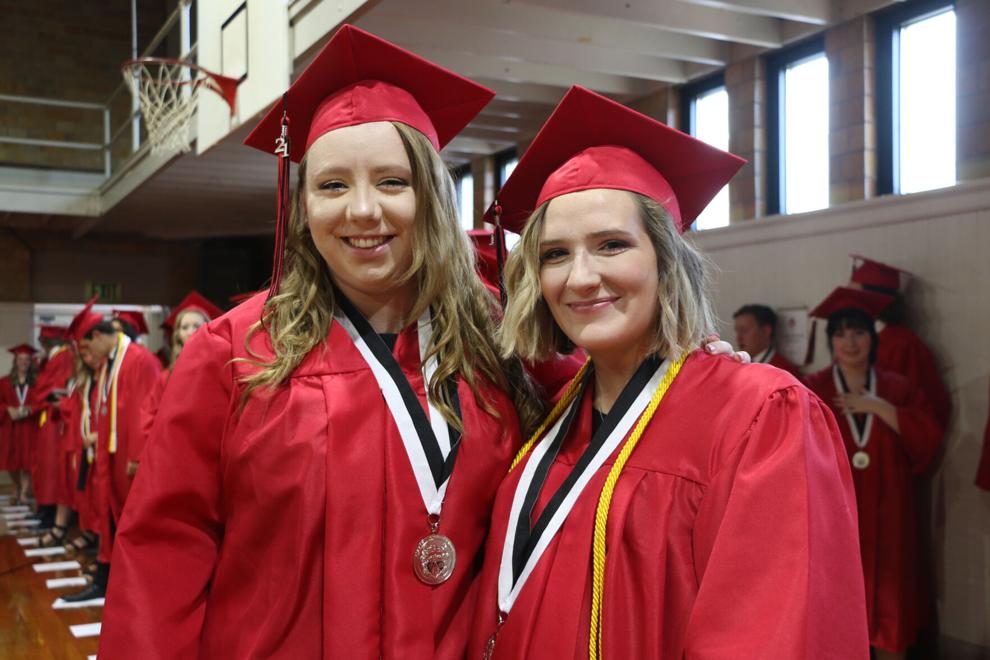 "I can't believe this is actually happening," said Destani Mull, who will be studying business management.
She will be the first person in her family to graduate from high school and she intends to be the first to graduate from college.
Kayle Mull said she is proud that she was able to finish school since she will have a baby this summer. She intends to continue her education at A-B Tech, where she'd been accepted into the dental hygienist program.
Jessie Hannah and Bethany Woody agreed working around COVID during their final time in high school had its drawbacks.
All things considered, though, both said those at Pisgah made the experience the best it could possibly be.
"We were part-time for a while, and that was most challenging because we were hardly getting to see people," Hannah said. "But everybody made the best of it."
On the way to join their classmates, Chris Ball and Lawson Reece scrambled up the steps of the middle school.
"It feels so good to be done," said Reece, "especially with the pandemic and all the restrictions we had."