The new homeless shelter for moms and kids won't officially open until Friday, June 21, but there are already two residents who have won the hearts of staff and volunteers alike.
Mandy Grace and her 10-week-old child, Kyler Charm, moved into the almost-ready shelter a couple weeks ago after a bed bug infestation drove them out of their apartment. It was a forced exit that deprived Grace of her deposit because the lease was broken.
The first place she turned to was Haywood Pathways Center. Grace stayed in the women's shelter during her pregnancy, but since the mom and kids dormitory wasn't open, was forced to move back in with her child's father, whose drug recovery was not as far along as hers.
Grace hasn't used meth in a year. It was her pregnancy that provided just the impetus she needed to escape her addiction.
"He's my lucky charm," Grace said as she gazed lovingly at the smiling, healthy baby. "I found out I was pregnant and haven't used since."
The change was one she said she couldn't have made without the support of many, including her parents, Mountain Projects, the health/ social services department and the Haywood Pathways Center. Addiction was the cause of her homelessness, she said.
"I went down a rocky road with drug abuse and am still in recovery," she said. "But I'm doing really great with keeping busy and a great support system. I know my red flags and keep my boundaries limited."
Unlike many, Grace was able to break her addiction through sheer willpower. The resources such as Suboxone that are offered under a clinician, is simply another addiction, she said.
One of her weaknesses was thinking she needed to rely on a man, she said, a notion she has now gotten out of her head.
Returning to her former boyfriend after Kyler was born simply reinforced the idea.
"Relying on a man. That's my downfall and my weakness right there," she said. "I'm clean and working toward something, so I need to keep my priorities on top and not let any man get in the way."
Grace has a job at Haywood Vocational Opportunities, but thinks she might be better suited for a position in housekeeping or something that's more hands on. She has a car, is studying for her driver's license test and has found a nearby daycare for Kyle.
"I'm clean and working toward something, so I need to keep my priorities on top and not let any man get in the way," she said.
Still, the support offered by her friends at the Pathways is very important/
"The environment and support system you have is the most important thing when it comes to staying in recovery," Haithcox said. "When we see something out of the ordinary or concerning, we confront it right then and there."
Once residents move into their own home, she said, they still know they have a safe haven at Pathways where they can still come for counseling — or consolation when they need a loving voice to help them stay on track.
Grace takes full responsibility for her meth addiction, but agrees her environment was a huge stumbling block.
"In my previous relationship, I made the choice, but I was definitely encouraged by somebody I looked up to who encouraged it (drug use) every day," she said. "I wanted it more and more and more. A lot of it was my fault, though. I can't blame it on anybody."
In recovery, Grace stressed the importance of keeping a mental state that's "top notch."
"One lapse will cause you to lose everything you've worked for," she said. "I don't let anything bottle up. I don't want to go backward because I didn't speak up. That's very important."
Unlike many, Grace that that "aha" that made all the difference in her recovery journey.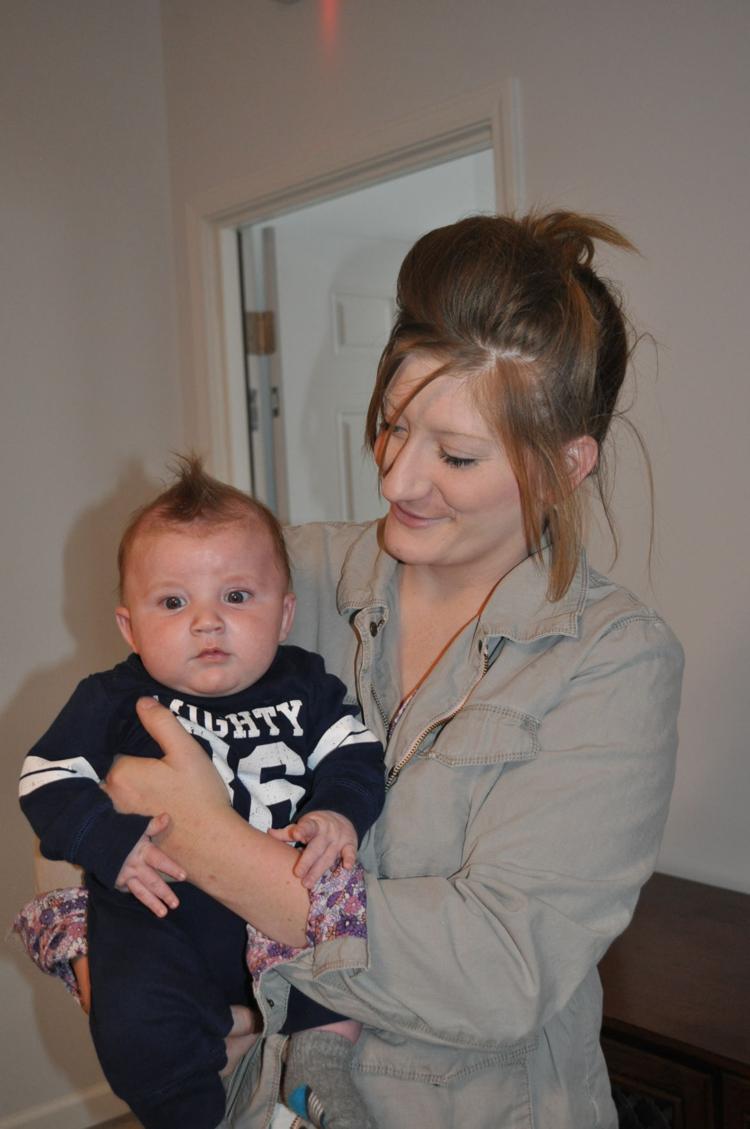 "The moment was when found out I was pregnant," she said. "It was a thankful blessing that I was given a second chance at being a mother. I had the opportunity to rise or fall in this situation. I felt like I should take it in gratitude. I have a purpose, and I don't want to mess it up and lose everything again."
Grace, like many of those who have a family or a disability, are in line to receive a Section 8 housing voucher, but the problem is, not many units are available.
For now, she is happy to remain in the family facility at Pathways for a little bit longer.
"If I move into a place, I may let my guard down and go backward," she said. "I want to be stable first."