In 1969, the Vietnam War was raging in Southeast Asia, environmental issues were getting noticed and an increasing need for medical care followed the 1965 passage of Medicare.
All three issues had a major impact in Haywood County in 1969.
Paper mill
U.S. Plywood-Champion Paper, Inc. grabbed more than its share of headlines in 1969. It was a year when the company was posting record profits, environmental problems came to the forefront, contract negotiations broke down, leading to a strike.
In 1967, Champion Paper, Inc. merged with U.S. Plywood, and reported a good year in 1968. Out of its $18.5 million operating costs, $2.5 million was for pulp wood paid to Haywood and four adjacent county landowners, and $3 million was for freight.
The Canton mill used between 15,000 and 20,000 cords of chips and round wood, plus 788,000 cords of pulpwood, of which about half a million cords were pine. The company produced more than 49 million tons of paper and paper board in 1968.
The company spent $448,000 on new air pollution equipment to reduce the small bits of charcoal being discharged into the air by bark-burning boilers, and the state OK'ed a plan to clean up the Pigeon River that required the construction of a secondary treatment plant. This project was estimated to cost $5 million-plus. The proposal marked the largest state-issued permit issues for this type of project to date.
The treatment plans would be equivalent in size to that needed to treat municipal waste in a city of 500,000. The sludge treatment plant was billed as being able to "vastly improve water quality in the Pigeon River."
The company estimated the second facility's operation cost at $4,000 a day. The plant was to remove 90-95 percent of the pollution from the 135,000 pounds waste material dumped into the Pigeon each day.
New plant was scheduled to open in spring of 1970 and would reduce the discharge amount to 12,000 pounds.
At the time, the Pigeon River was classified as "E," which meant it was incapable of supporting fish. Fish could not live in river 10 miles below Canton or even in Waterville Lake. Furthermore, the river couldn't be used for other purposes that required "any degree of cleanliness."
Despite the improvements, the plant would not completely remove the heavy foam on the river or noticeably improve the color of the water, it was reported.
In 1969, the union's three-year contract was to expire, and negotiations weren't going well. On Oct. 3, Smoky Mountain Local 507 voted 1,311 to 174 to strike, a vote that triggered a 15-day cooling off period. The union was affiliated with the International Brotherhood of Pulp, Sulphite and Paper Workers.
Pivotal issues included retirement benefits, paid holidays and vacation time, shift pay differentials, hazard pay, more liberal hospitalization benefits and apprentice classes for maintenance.
By Oct. 24, an agreement was reached that resulted in a pay hike averaging 70 cents per hour for workers, the employee covering the first $300 of hospital expenses and the company picking up 80 percent of the next $15,000.
The contract was approved by a vote of 963 to 365 and was effective until 1972.
In December, a $440,000 contract was let to build a chemical recovery unit at Champion. The unit was aimed at reducing both smoke and gases and was to be known as Unit 11. It would be similar to Unit 10 that went into operation in March 1965.
Hospital
Haywood County Hospital, which was formed in 1923, was the first public hospital in the state of North Carolina. The three-story, 75-bed facility on North Main Street in Waynesville opened in December 1926 following the passage of a $100,000 bond referendum earlier that year.
Wings were added onto the hospital in 1952 and again in 1958, but by 1969, patients were housed in the hallways because conditions were so crowded.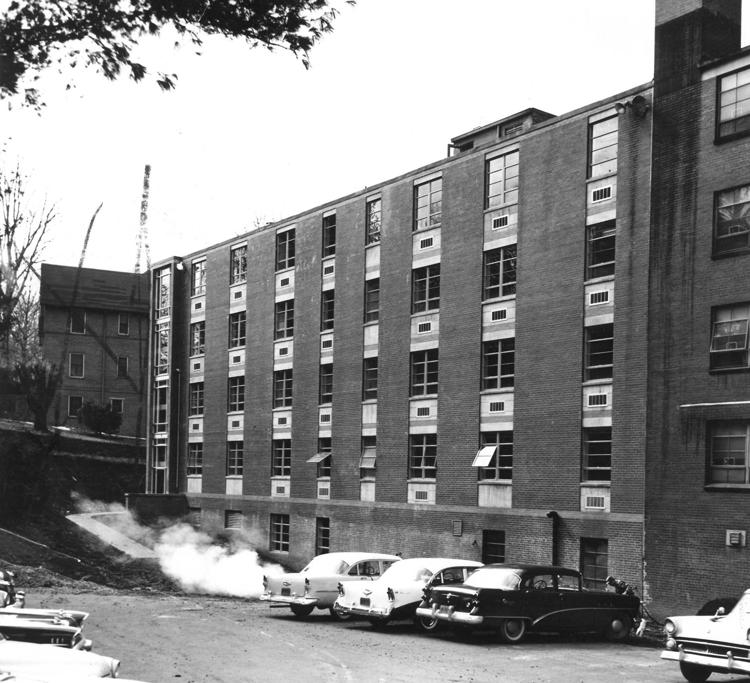 Hospital trustees began making plans to for a new hospital to be built adjacent to the old one, and had gone so far as to have the State Highway Commission approve the closure of East Street.
The Canton-Bethel Chamber of Commerce vowed to fight against proposed hospital site by defeating a bond issue and even taking legal action because of the unsuitable site
Chamber members noted there were two separate medical communities and that the Waynesville site would only serve one. They also advocated for a central location, citing the site study that noted the present hospital had limited access, was distant from a major thoroughfare and was unquestionably "the most limited of any site visited."
Hospital trustees tabled the decision, citing the Canton-Bethel Chamber's "vicious letter" that contained unwarranted statements not based on facts.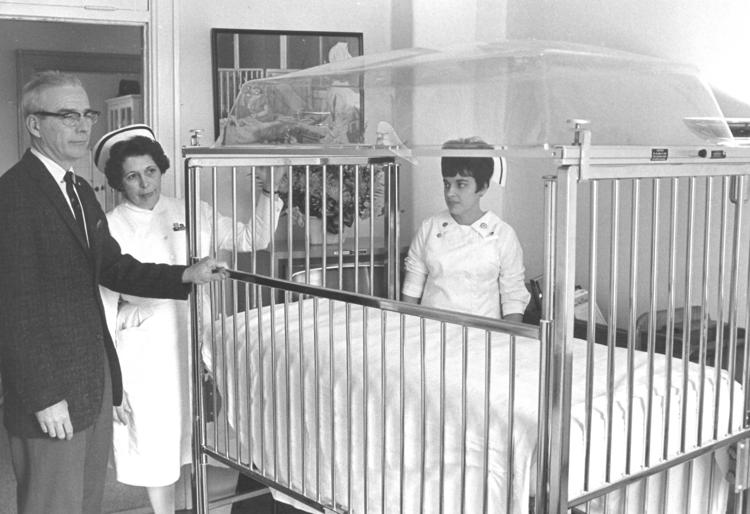 Joe Rose, chairman of seven-member hospital board further said the new proposed hospital was designed to be built as a pilot hospital at minimal cost to Haywood residents thanks to a partnership with the Duke Foundation and the N.C. Medical Care commission, which would be paying "almost all the cost."
Rose refused to meet with the Canton-Bethel group, and in July, held a 90-minute press conference resurrecting Waynesville plans that had been tabled.
He said other counties in the west were vying to take advantage of the pilot project, and he didn't want Haywood to miss out on the opportunity.
A week later, the board reversed decision, took the Waynesville plans off the table and chose a new Waynesville site known as the Allison tract, which was also in Waynesville.
A group traveled to Raleigh to meet the N.C. Medical Care commission where they learned the state board was "not at all interested in any project that was controversial locally" and that the commission would not be involved.
The county commissioners OK'ed the Allison site for a new hospital in early August, on a trusted vote of 4-2 with Rose not voting, but favoring it. The board eyed a federal loan possibility to build the facility. In September, Rose, who was a nationally known religious vocalist, died in the hospital with no resolution to the issue in sight.
Ultimately, it wasn't until 1975 that voters passed a $14.5 million bond for a new hospital at its present Clyde location, and move-in date wasn't until 1979.
Vietnam
In March, the Haywood County Selective Service board classified 95 men as eligible for active duty. Each man and his classification was listed in the paper.
While there were no stories about who was called for duty when, the community news columns frequently referenced tidbits about whose son was reporting for duty or had received recognition for valor.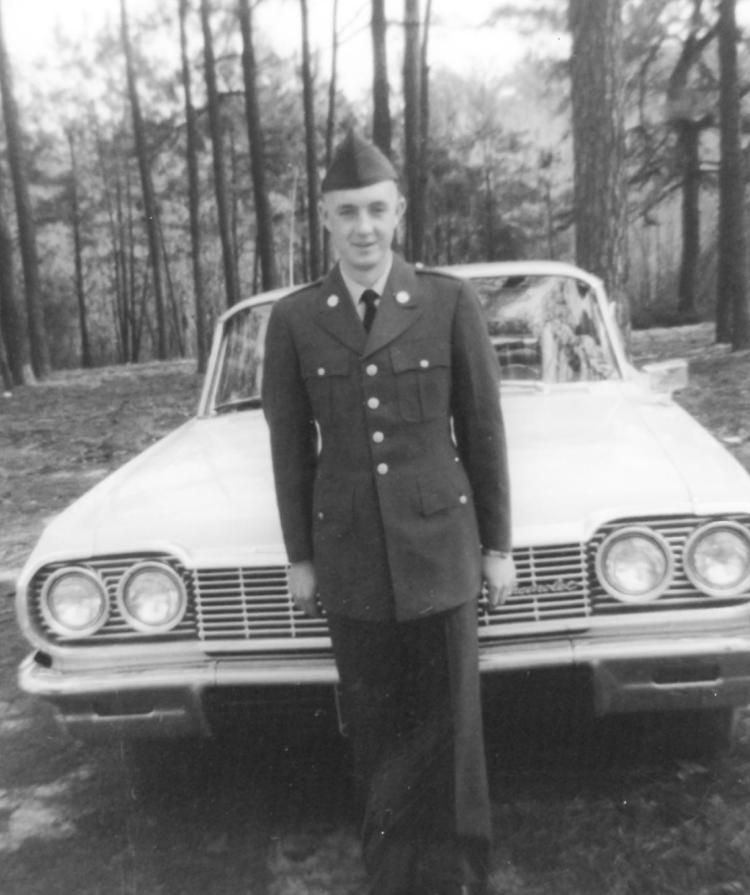 When a Haywood serviceman was killed in action, however, it made the front page.
In June, SP4 Michael Davis, of Lake Junaluska, was killed in action. He was shot in a landing zone during the fourth day after returning to action after being hospitalized.
Davis was wounded twice since arriving in Vietnam the previous September. His first injury was a head wound after an American group opened fire on his group. Then he sustained a shrapnel wound in right shoulder while engaged with enemy forces. Ironically, he was being sent to a landing zone for light duty when he died from enemy fire. He was to have returned home Aug. 28 entered in June '67.
Joy Smathers Moody received a posthumous bronze star for her husband Fred A. Moody killed in Vietnam after sustaining shrapnel wounds from an explosive as he stood guard duty near burning trash.
Mrs. A.E. Hightower was presented medals earned by her son, SP4 Alfred Sebe Hightower Jr., posthumously. She received on behalf of her son medals including the silver star, bronze star, purple heart and good conduct medal.
Sgt. Charles Crockett Matthews, 22, of Clyde, was killed by enemy forces in Vietnam. He was a tank commander who had been in country for less than two months when he died.
Pvt. Carl B. Ray, 21, of Waynesville, died in Vietnam after a stomach wound. He entered the Army in February, arrived in Vietnam on Aug. 20 and died in December. He was a Waynesville Township High School graduate and spent two years at Western Carolina University.
In all, 21 Haywood County residents lost their lives in Vietnam. In 1985, a memorial was placed on the Historic Courthouse lawn that included the names of all who gave the ultimate sacrifice for their country.