Those who occasionally travel on Waynesville's Wall Street have likely marveled how three houses have quickly appeared along a narrow stretch of property that was formerly trees and grass.
Lowell Ball Inc., a family-owned company that has built numerous spec houses in the past several years, started the Wall Street homes two months ago, and Noah Ball said the work should be done in a month.
The homes could be categorized as "tiny homes," Ball said, noting they are 830-square-feet with two bedrooms and two baths — and all three located on the same one-third of an acre.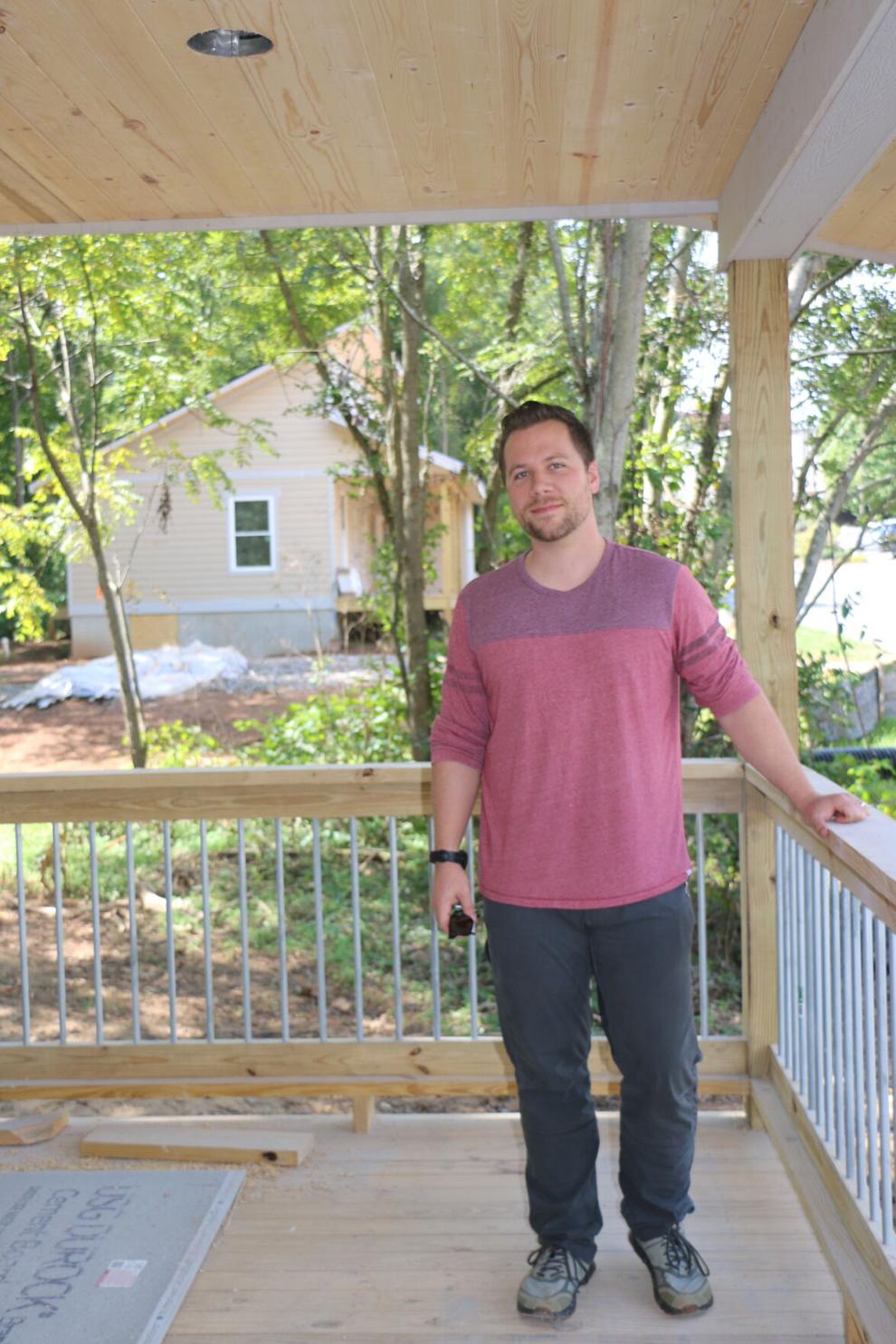 They also include an 8-foot by 20-foot front porch as well as a small back porch, and are located within a 2-minute walk of downtown Waynesville.
The small strip of property had been vacant and for sale for years, Ball said, but it wasn't until they carefully examined the land that it became clear up to four homes could be built there.
"We were blown away to be able to use this space," he said.
The ultimate plan was to build only three homes to allow more outdoor space at each house.
The high ceilings help the homes look more spacious, Ball noted, and already there have been dozens of inquiries about buying them.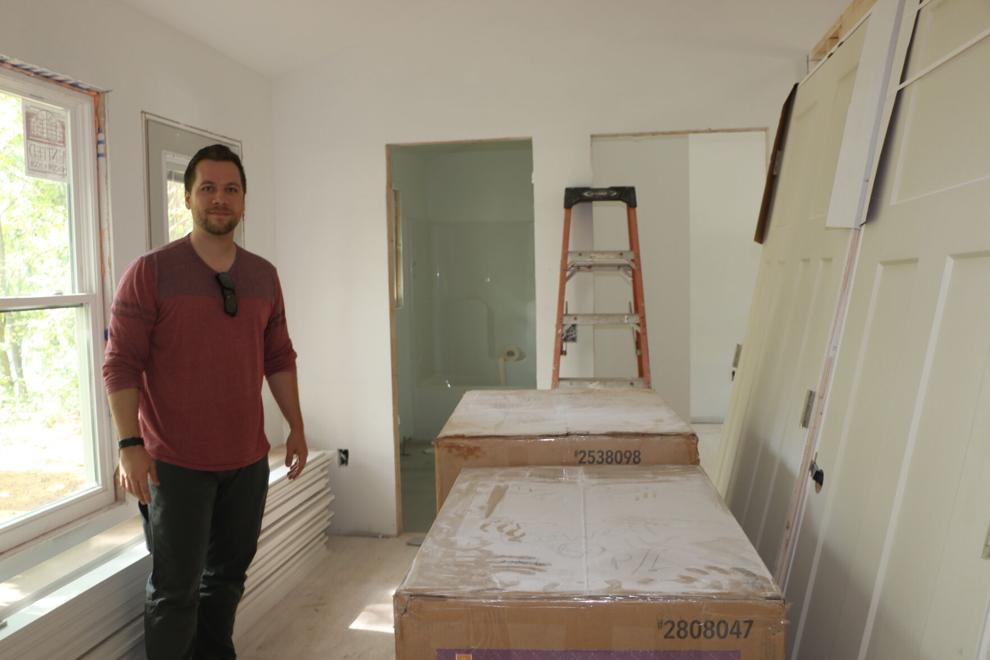 The homes will be priced in the $250,000 range, he said, and most of the interest has been from investment companies eyeing them for vacation rentals.
"They could be single-family homes, but that's not who has been looking at them so far," Ball said. "It's a wonderful space, especially for the price point, and is ideal because it's so close to town."
Ball said completing the three-month turn-around has been a bit tricky given the disruptions in the construction material supply chain and the availability of subcontractors. Thankfully, his father ramrods the materials aspect, Ball said, and the company has a reliable cadre of subcontractors who have been great to work with.
When housing prices tanked in the mid 2000s, the spec housing industry was hard hit, but with the markets the way they are now, Ball said the model works for them.
"With material prices fluctuating the way they are, it's hard for custom builders to set a price," Ball said. "For us, we know what we have in a house by the time we're ready to sell it. Custom builders can't do that."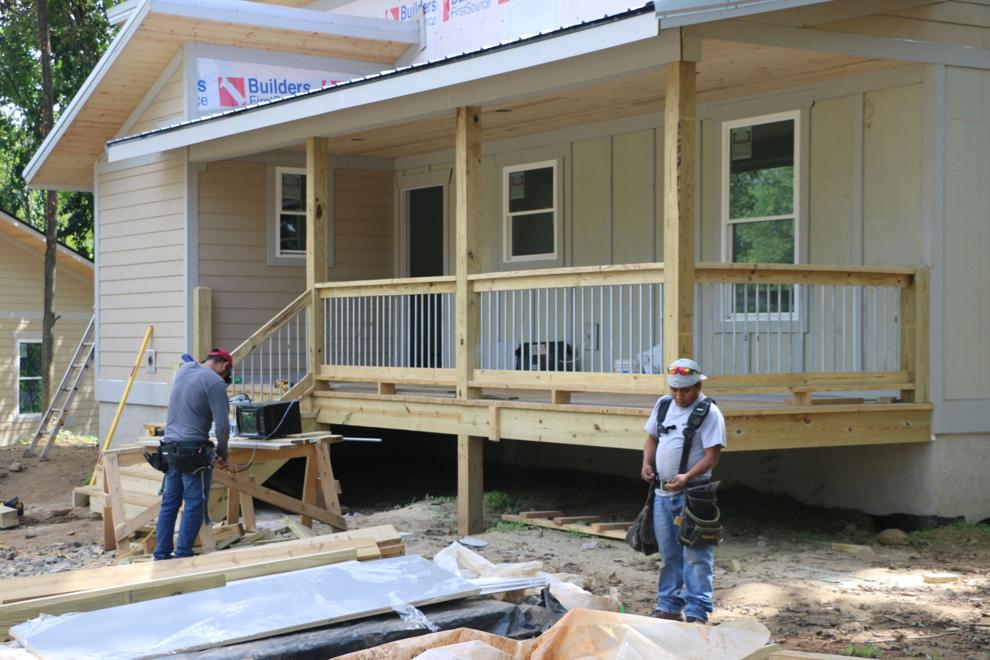 Infill
Elizabeth Teague, development services director for the town of Waynesville, said in the planning world, the type of development most recently seen on Wall Street is known an infill — using or reusing vacant property within a community's urban corridor.
"When we speak of infill, are we speaking about allowable use within our zoning statutes to see where things fit in within an existing pattern of development," she said.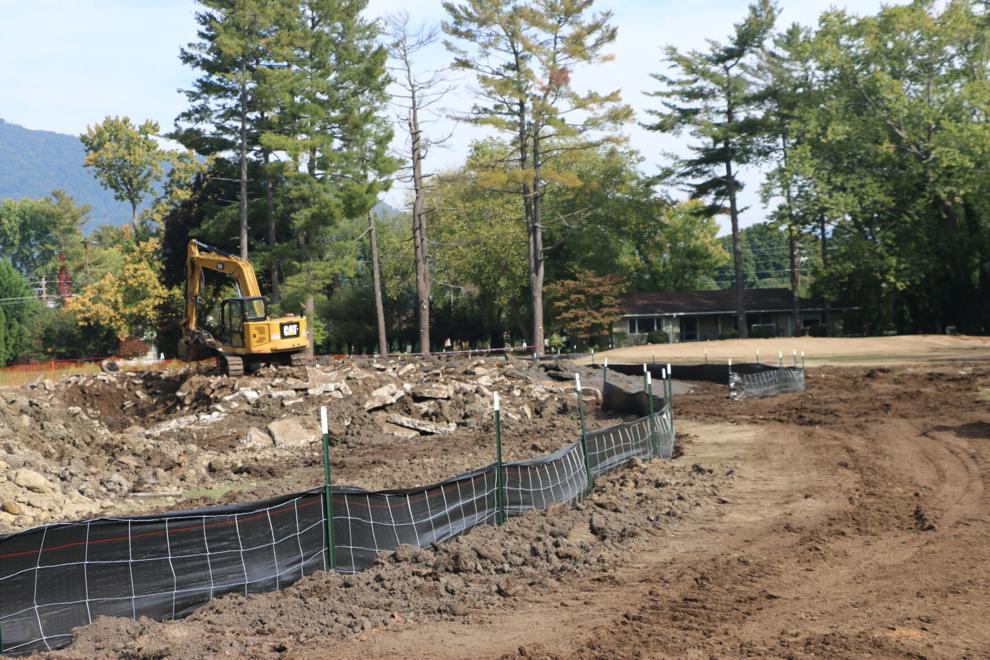 Examples include using an empty lot between two other types of buildings or what the Waynesville Inn and Golf Resort is doing as they tear down existing buildings and erect cottages on the property.
"Communities generally want to promote infill because if something is already urban, it has streets, water and sewer services," she said. "It's a more efficient use of land. Looking at what is infill, the Ball development was definitely on underutilized land."