Tracy Asmann had few options when she was kicked out of the Haywood Pathways Center last month.
As night set in, she faced the lesser of two evils: sleep under a bridge in the cold or take refuge in a vacant building.
The streets can be a risky place for a single homeless woman, so she set her sights on a ramshackle row of dilapidated, vacant buildings along South Main Street in Waynesville.
"I struggle with mental health, so I've dealt with homelessness my whole life," Asmann said. "I've broke into buildings before. I can get into just about any place I want to. I don't break anything or ruin anything, but it is still breaking and entering because it's not yours."
Nonetheless, the vacant buildings along South Main Street, near the intersection of Allens Creek, seemed like fair game. Since they're well-known as a place of refuge for the homeless, Asmann was worried about seedy characters coming through during the night, so before bedding down, she barricaded herself in to one of the rooms. She wedged a two-by-four against one door, shoved a tire against another, and precariously balanced a heavy piece of wood against the opening of another.
"I usually do boobytraps, not to hurt nobody, but if they come in, it will make a loud noise and alert me they're there," Asmann said.
As a last resort, she strung a trip wire across the room to clothesline anyone who made it that far.
"By that time I am hitting them in the head with a stick," Asmann said. "I just gotta make sure I'm safe."
As the days passed, Asmann began to make her new digs feel more like home. She stacked up wood and cardboard to make a sleeping platform, and placed a slab of wood against the wall for a headboard. She dragged a scrap of carpet in to make a bedside rug. And propped up plywood to cordon off her belongings into a closet of sorts.
"I got a headboard. I got a chair for my buddies. I even got a dressing room," she said. "I tried to make it look as homey as I could."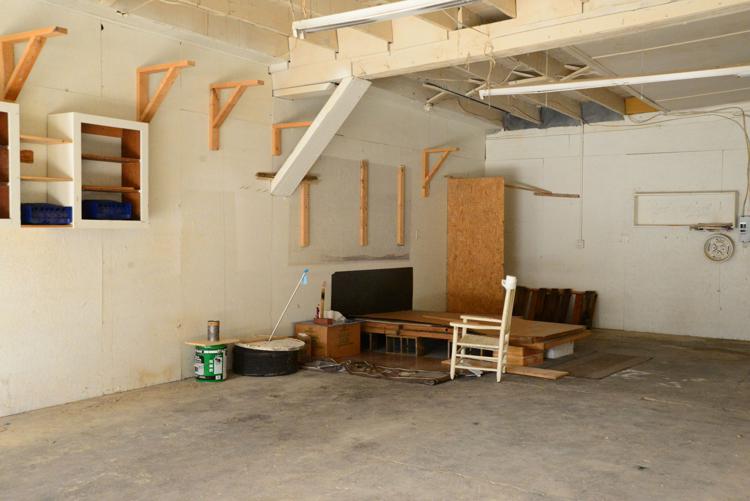 The sprawling rock building is one of four vacant buildings spanning an entire block of South Main Street. They're all up for sale, but with a road widening project coming through in 2022, prospective buyers have been scarce due to uncertainty of where the right-of-way line will go.
So in the meantime, why not use them?
"There's a way into every single one of them," said Gary McCurdy, also homeless. "Last year, they were climbing up to the second story and going through a window that way."
Asmann was pleasantly surprised to find no one else sleeping in the building she had occupied.
"You can tell people had stayed here in the past but I plundered through the whole building and only found one empty syringe bag and one yellow cap. That made me feel safer that there wasn't any active drug use," Asmann said.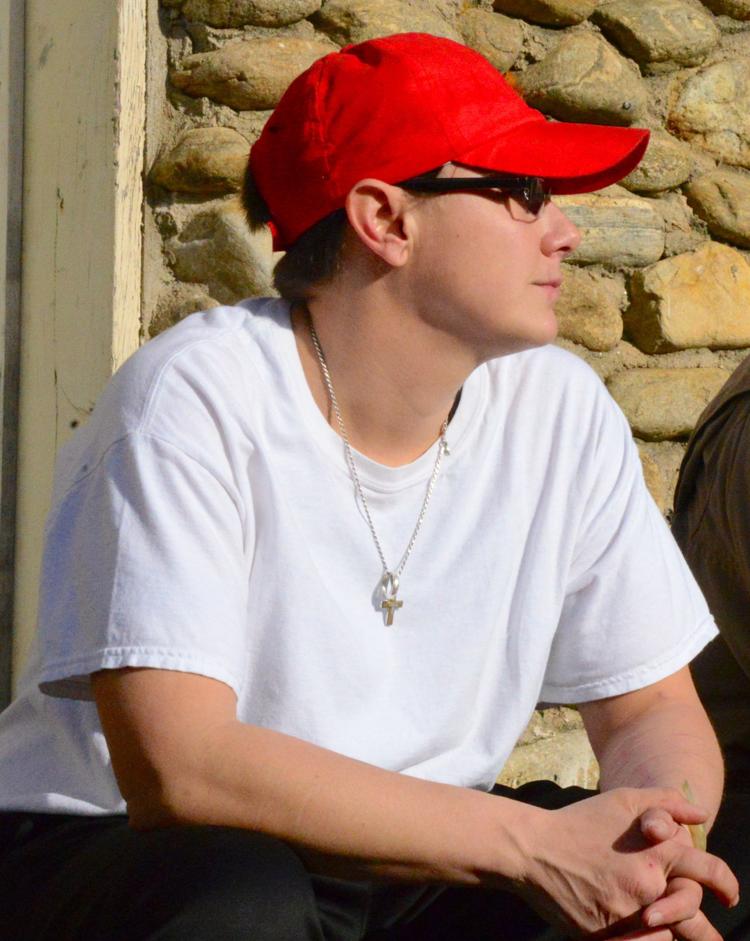 McCurdy said taking refuge in empty buildings does come with a risk.
"The pros is you are out of the rain and the cold. The cons is strangers wandering in, no running water, animals, spiders," he said.
When McCurdy first became homeless a year ago, he was walking the streets of Hazelwood late at night when he met another homeless person on his way to the white house that's tucked among the block of vacant properties.
It was freezing outside, so McCurdy decided to join him, but was uneasy the whole time.
"There were razor blades with heroin residue, and there was needles everywhere. I didn't sleep. I just sat with my back against the wall all night and at 5 o'clock in the morning I just walked away," he said.
While McCurdy realizes it's not right to break into someone else's property, the owners of the buildings seem to have written them off, making little attempt to keep homeless people out. Most don't even have no trespassing signs.
"It's a shame they are all sitting here empty when there is such a shortage of housing," McCurdy said.