Proceeds from the 2019 Waynesville Charity Horse Show donated to help Haywood County Meals on Wheels bring nourishment to more than 2,300 locals in need.
Waynesville Charity Horse Show Manager Cindy Bryant presented a $15,000 check to Meals on Wheels Program Supervisor Steffie Duginske the morning of Friday, Nov. 22, with the two surrounded by horse show sponsors and volunteers.
"This means a lot to the organization, as we are always working on trying to get funds for our program to feed seniors and adults with disabilities," Duginske said. "We rely on fundraising, grants, donations and consumer contributions annually, so this is going to help feed many, many people."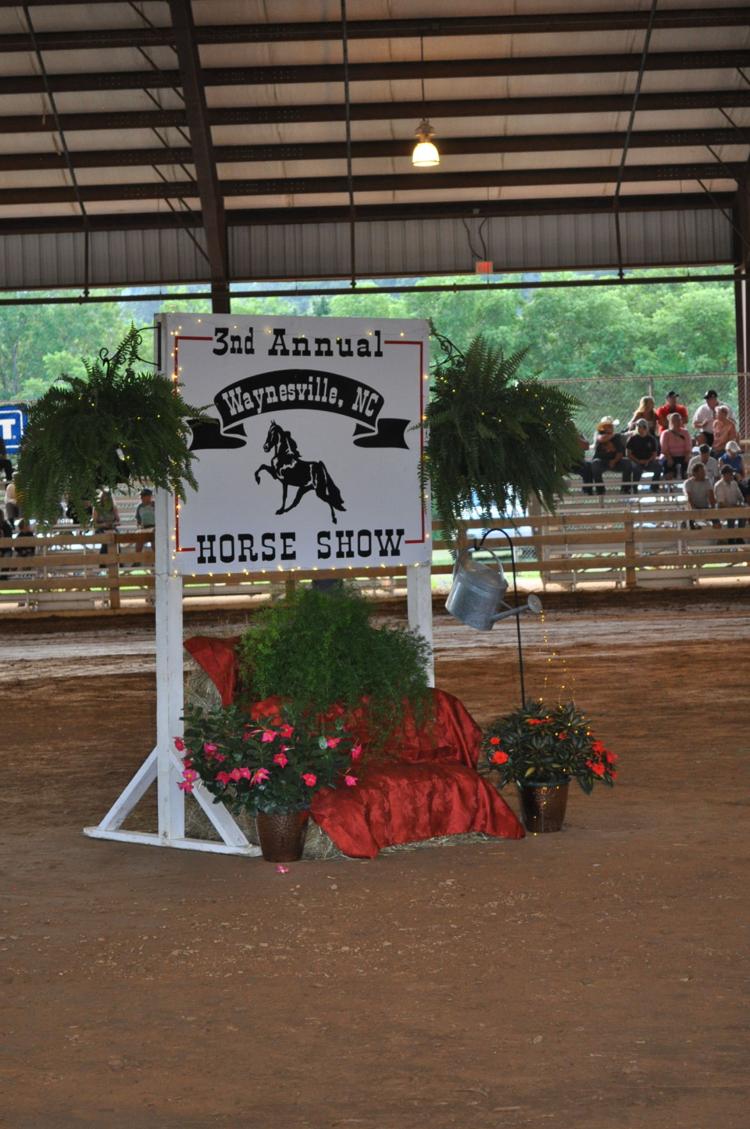 To be exact, the $15,000 check will pay for 2,307 meals — at a rate of $6.50 each — delivered to the homes of those who cannot go out to feed themselves.
"That's a lot of people," Duginske said. "We are so grateful for the opportunity to get to partner with the Waynesville Charity Horse Show."
July's 2019 Waynesville Charity Horse Show saw more than 275 participating horses, with volunteers staffing the show, raising money on behalf of Meals on Wheels for a second consecutive year, Bryant said.
"Meals on Wheels has always been a cause that's very close to our heart, simply because it's about the community taking care of one-another," Bryant said. "It's not so much about the food they get — that is important, but it's about somebody physically checking on these folks five days a week with the Meals on Wheels program, and that's so important."
It is important to care for the elderly through programs like Meals on Wheels, Bryant said, because anyone in the community might end up in need of its services, or other Haywood County Health & Human Services Agency programs someday in their lives.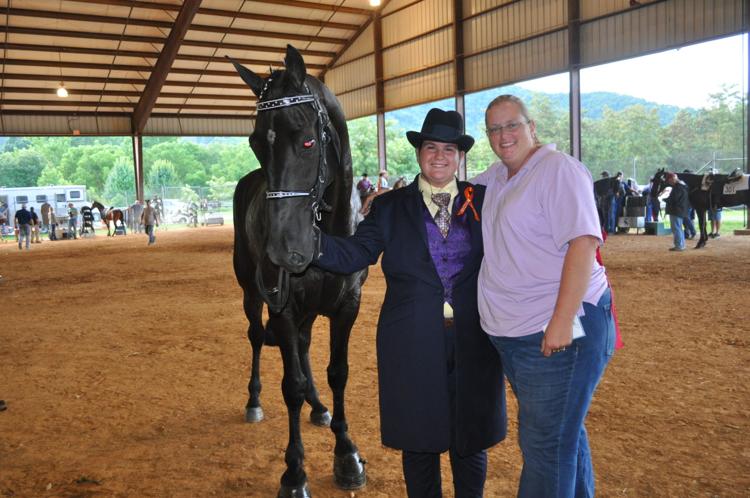 "This is what community is, it's a huge community effort," Bryant said. "It's not just a few people, it's a lot of people that come together to do this."
Last year, the charity horse show earned $14,000 for Meals on Wheels, and this year beat that mark by $1,000, Next year's show — scheduled for July 16-18, 2020 — will hopefully bring in even more to support the Meals on Wheels cause, Bryant said.
Until then, people can help contribute to Meals on Wheels in other ways, Duginske said.
"We're always looking for volunteers, our volunteers are everything to us," Duginske said. "The need is neverending, there are so many seniors in Haywood County who need this service."
To volunteer with Haywood County Meals on Wheels, or to donate, call 356-2442. Donations can also be made to Haywood County Meals on Wheels by mailed at 157 Paragon Parkway in Clyde.
"They just need the service, our seniors — so many don't have family, they don't have spouses, they can't drive anymore," Duginske said. "They really need us. We are more than just a meal, that's sort of our slogan, because we have that safety check, that socialization, that personal contact, that someone from the community cares. That is so key, equally as important as the nutritious meal."