The greenway and grounds at the privately held Lake Junaluska Assembly are still open to the public, though new rules are being put in place to help comply with the county proclamation that encourages social distancing and responsible actions.
Ken Howle, chief executive officer at the Assembly, said those using the walking trail are being asked to walk in a clockwise direction and take measures to keep the 6-feet distance between themselves and others using the grounds.
When Lake Junaluska first opened in 1913 as a summer-only, high-elevation conference center for Methodist churches in the southeast, the grounds were closed to the general public. Sixty years ago, the gates were opened to all, and the 1,200-acre property has become the playground to many families, walkers, runners and picnickers.
As required by the county proclamation, the children's playground has been closed, and the restrooms on site have been closed out of concern for public health.
Restroom use was so high, people in line weren't practicing safe social distancing, Howle said, so in keeping with government guidelines, it was best to not encourage people to congregate at a single facility.
Along with public use has come public support, Howle said, expressing thanks for the Friends of the Lake program that contributes much-needed funds for grounds upkeep and improvements, as well as removal of sediment from the extremely shallow lake.
"We appreciate the outpouring of generosity as we navigate these difficult times," Howle said. "At our staff meeting, we agreed we want to keep the trails open, but we want to give it an all-out try to encourage people to follow the guidelines and do the right thing."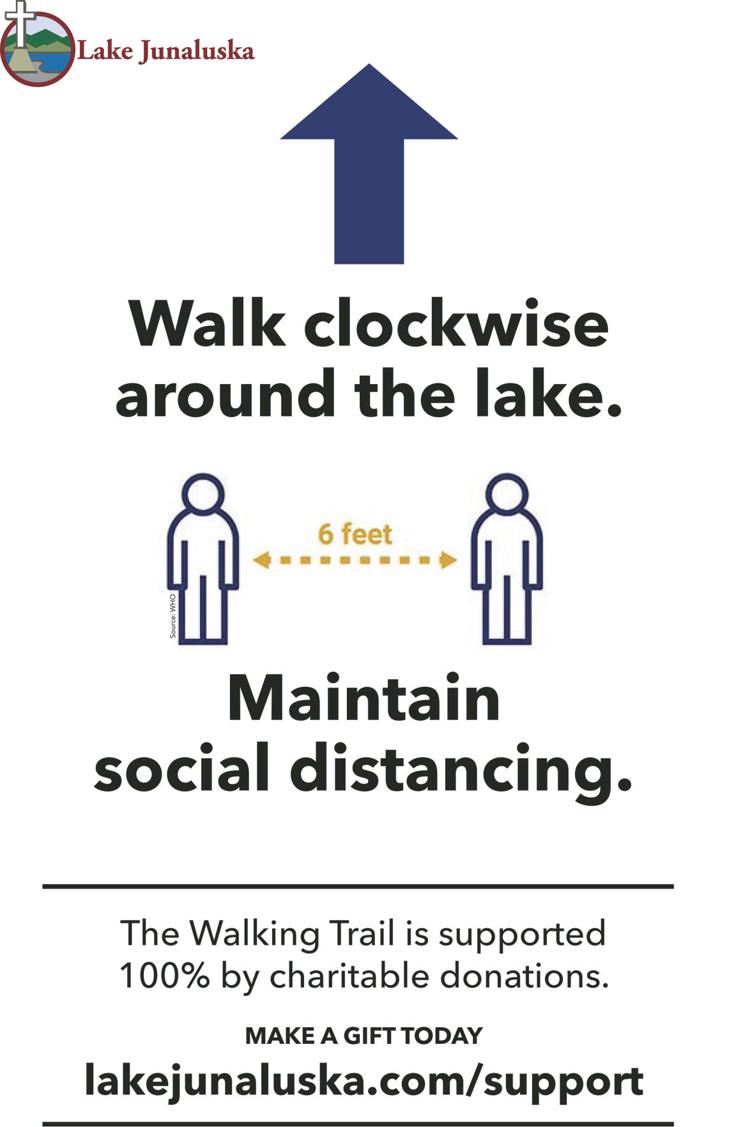 On sunny days, particularly on weekends, Lake Junaluska has become the recreation place of choice, attracting crowds so vast that social distancing is all but impossible.
Doing the "right thing" and following the spirit of the county proclamation to stay at home might inspire those who venture to the lake but see it is packed with people to come back later on, if not for the sake of others, for their own well-being, Howle suggested.
Just as many in the community, Lake Junaluska is seeing revenue opportunities dry up as many expenses keep on building. As people are able, making a contribution to the Friends of Lake Junaluska will be a big help.
"Even if people donate $1 a lap as they pass the donation site near the pool, that would make a difference," said Rebecca Mathis, who heads up development efforts for the lake.
Gifts of any size can be made toward grounds improvements by mailing them to Friends of the Lake, P.O. Box 67, Lake Junaluska, NC 28745 or donating online at lakejunaluska.com/support.