Over the last few months COVID-19 has made life at school and home, tough for students and teachers.
With all the focus on mainly the negative things in the community, Junaluska Elementary School Counselor Joy Sollie wanted to host a special week for the students.
"I wanted our school to have a week where we could really focus on the good," Sollie said. "I wanted everyone in our building to feel cared for and loved. Research proves that showing gratitude and doing kind things can actually make you feel happier, and during these tough times, we could all use some happiness."
As a result, Junaluska Elementary hosted a Share the Love Week on Feb. 15-19. Each day, the school hosted a different theme, and students watched short video clips to reinforce what the day was about.
Teachers were given some activities that they could do in their classrooms to go along with the themes. The school was decorated all over with hearts and encouraging posters.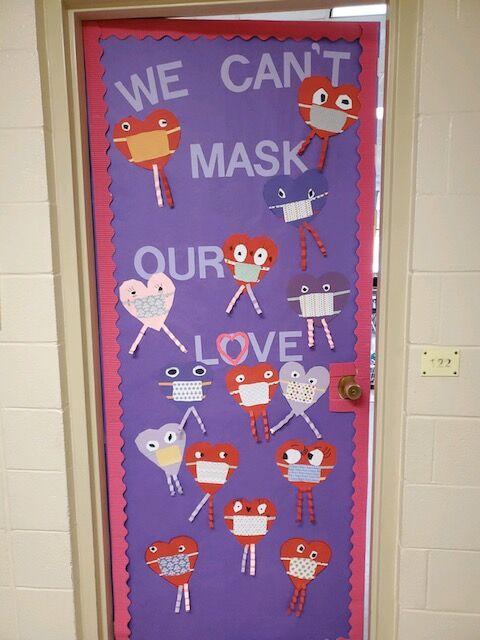 JES also hosted a door decorating contest, with the theme "Love to School."
"The doors were amazing and the winning classes were awarded ice cream parties," Sollie said.
The students also had the opportunity to attend a virtual assembly — The NED show. NED's Mindset Mission was live streamed to each class. NED is a world-class performer who took our students on an interactive and educational journey filled with storytelling, illusions, yo-yo tricks, and humor.
NED's message inspires students, promotes academic achievement, and supports our school goals. Never give up Encourage others Do your best.
Feb. 19 was the Love to Community Day in which students brought in new or slightly used toys to donate to the Pigeon Community Center. Students were also encouraged to bring in care packages that will go to local nursing homes in our school district — Smoky Mountain Rehab, Haywood Lodge, and Haywood Nursing and Rehab.
The students filled up over 20 boxes with toys for the kids that attend the Pigeon Community Center and collected 86 care packages for nursing home residents.
Junaluska Elementary teachers chose to "share the love" as well by personally donating $280 to the Big Brothers/Big Sisters of Haywood County.
Students wrote down things that they loved on blue hearts, which were hung in the lobby so the school could be decorated with "showers of love."
The local community also showed its love to the JES faculty. First United Methodist Church in Waynesville provided Kanini's for lunch, Calvary Road provided Chick-fil-A for lunch, JES parents and private donors provided snacks, Ratcliff Cove Baptist church provided snacks, and Faith Community Church provided Ferrara's pizza for lunch.
"The kindness and generosity of our students and their families were truly inspiring," said Junaluska Elementary Principal Alex Masciarelli. "I was touched by the outpouring of items collected."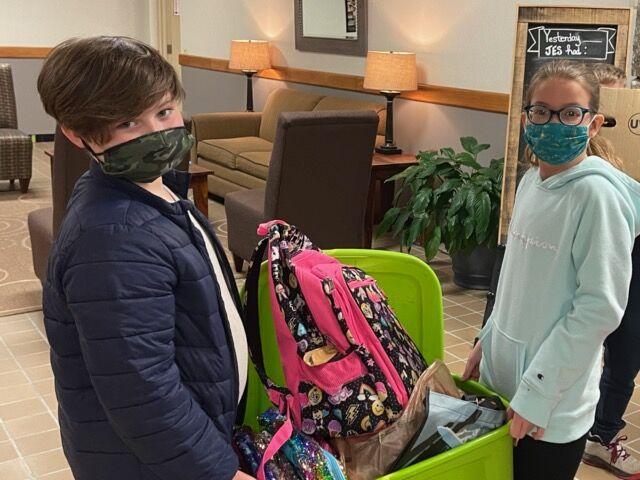 JES Students share thoughts about loveWhat is Love?
something nice for someone else. Rachel Mehaffey — 2nd grade
Love is when you care for somebody and have affection for someone. You are also loyal and kind to them. Kennedy Jones — 5th grade.
Love is kindness and helping others. Haydan Escaravage — 1st grade
It's when you hug someone. Tyler Foster — Kindergarten
Love is really, really powerful. James Bonvenuto — Kindergarten
Love is being together. Clara Ruff — 1st grade
down, you help them up. Finley Worley — 2nd grade
tening and being kind to everyone and help them with anything that they need. Kaleigh Thach — 5th grade
By doing something nice like giving a hug. Jaycie Fox — 1st grade
ing all around the earth. James Bonvenuto — kindergarten
helping others. Scarlett King — 1st grade
So we can spread the world with kindness. Lake Simmons — 2nd grade
We need love because it can show others that people really do care about them. It can make them happy. Scout Belue — 5th grade.
To make me feel happy and special. Teagan Bulluck — 1st grade
Because it's good. Tyler Foster — Kindergarten
We need love, so we don't feel alone. Greenlee Palmer — 2nd grade
What was your favorite part of "Share the Love" week?
love with everyone. Ashlyn Fields — second grade
Share the Love week is love to community. I enjoyed helping elders and since they don't get a lot of company it is nice to give them something. Ellie Song — fifth grade
When I made a card to my family telling them how special they are. Arden Reeves — first grade
The magic yo-yo show. Kaitlin Ferguson — kindergarten
I liked collecting items for the nursing homes. Parker Smith —