When guests walk into the Smokey Shadows Lodge in Maggie Valley, they become like family. At least, that's the tradition that owner Ginger Shinn created during the 38 years she ran the lodge.
Ginger Shinn passed away last year at age 81, but thanks to the Shinn family and the overwhelming support of loyal customers, her loving and welcoming spirit lives on as her daughters Tracy and Amie Jo Shinn continue to run the lodge the way their mother did.
"We love the place. It's just part of us now," said Amie Jo Shinn, while sitting on a cozy sofa inside the Smokey Shadows Lodge.
"I feel like my mom has taught each one of us to carry on how she lived," added Tracy Shinn, while dabbing her eyes with a tissue. "She left a legacy for our family."
On the day Ginger Shinn passed away, Dec. 31, 2020, it was the 60th anniversary of her marriage to Bud Shinn. The family, devastated by the loss, congregated in grief that same morning at Smokey Shadows Lodge when they noticed a bright, beautiful rainbow across the Maggie Valley mountains.
"It became a symbol of mom we adopted," said Tracy.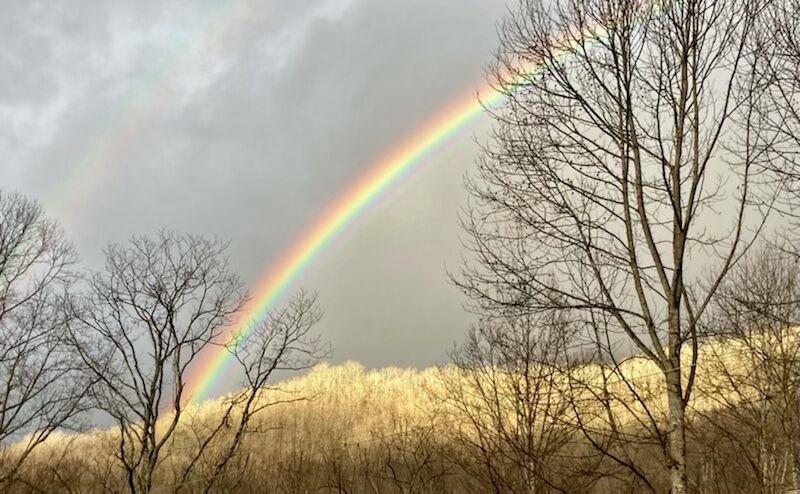 Since Ginger Shinn's passing, family members continue to dedicate their lives to creating the same kind of cherished memories for all who visit Smokey Shadows Lodge.
Bud Shinn continues to work repairs and Amie Jo Shinn is on hand whenever there are large events happening. Tracy, who also ran the Lodge for about two years during her mother's illness, ensures the traditional country gourmet cooking and hospitality is extended to all guests. Ginger Shinn's two sons, Trevor and Chris, visit as often as they can to help with the business.
"My mom was still very hands-on — even during her sickness," Tracy Shinn said. "She would still come and sit at the head of the table in the dining room and visit with the guests. If you got to sit with mom, you were really something."
"People would feel very comfortable telling her things," said Amie Jo Shinn. "So many people called her mom or best friend."
Ginger Shinn had four children, 12 grandchildren and six great-grandchildren. The Shinn family held a memorial gathering with family earlier in April just before what would have been Ginger's 82nd birthday.
The large Shinn family gathered, sang songs and brought gourmet cooking to celebrate her life.
Next month, in June, Peter Mayer, the lead guitarist of Jimmy Buffet's Coral Reefer Band, will be visiting the Smokey Shadows Lodge. During his stay he will perform a private concert in tribute to Ginger.
A step back in timeSmokey Shadows Lodge, a log and stone building, is a former gristmill relocated from its original Cataloochee Valley location to its current picturesque perch — 4,500 feet above sea level — at 323 Smokey Shadows Lane in Maggie Valley.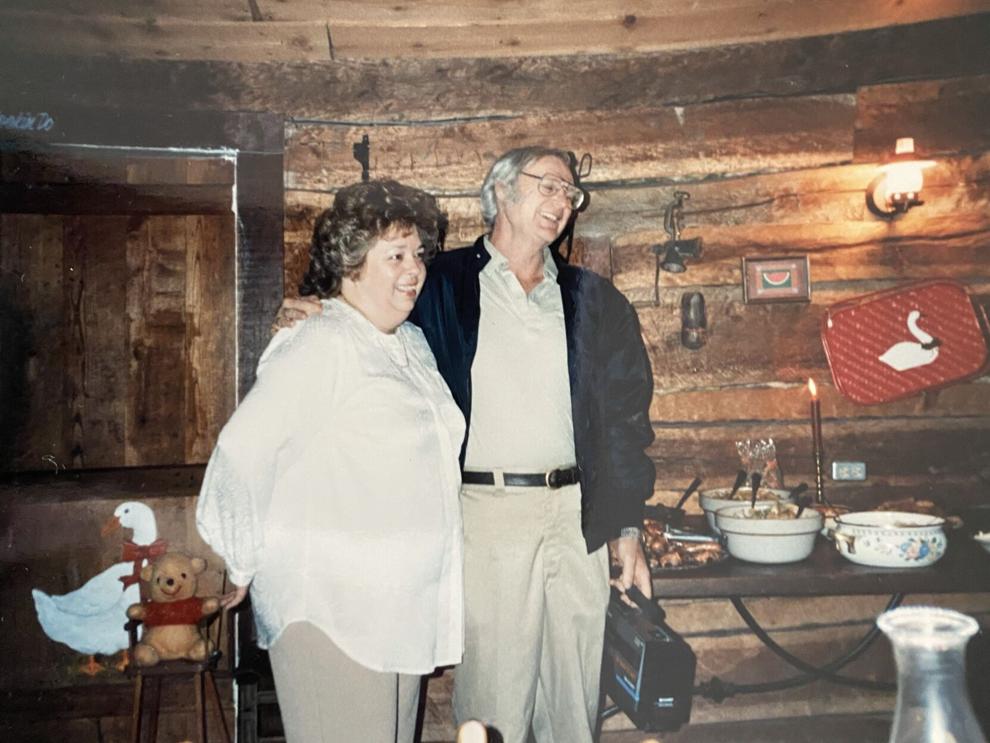 Smokey Shadows Lodge came to life in 1983 when Ginger and Bud Shinn moved from Miami to fulfill Ginger's childhood dream of living in the mountains. With such a strong passion for creating a welcoming experience and connecting with people, it wasn't long before the Lodge became a hidden treasure in the Maggie Valley mountains, where guests returned to visit the Shinn family.
"She loved letting people into her home so she decided to do it for a living," said Allie Jo Shinn, Ginger's granddaughter, who will be getting married at Smokey Shadows Lodge this summer. "She created the environment people loved. People feel it still has the presence she created."
"Our customers were wonderful — because of my mom they kept coming back," added Tracy.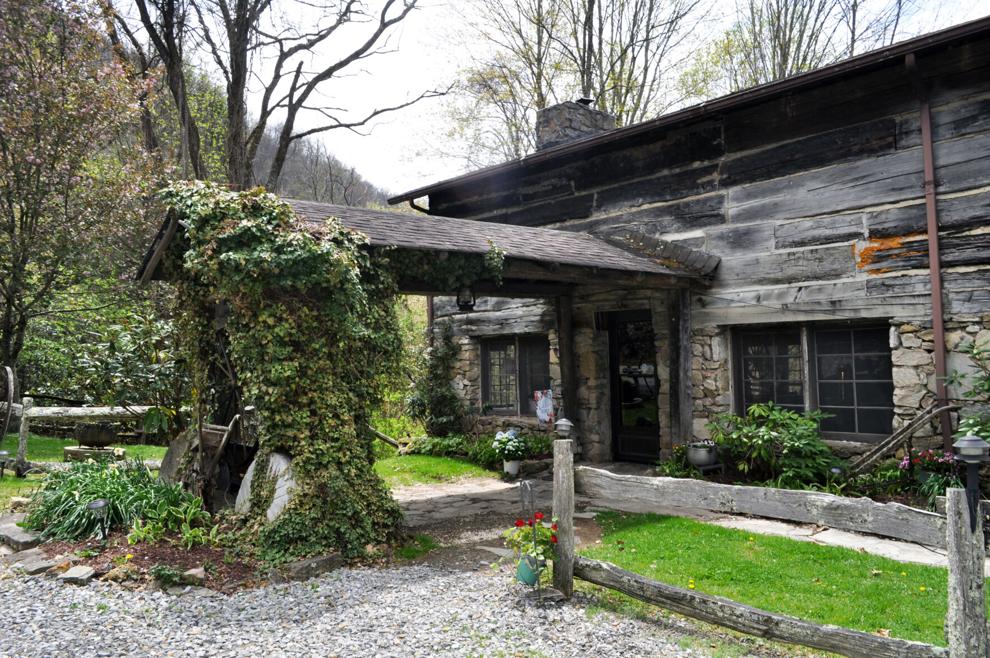 Upon arrival, visitors to the lodge and the two accompanying cabins travel back to a simpler place in time. The lodge, with its log beam ceilings and stone walls offers 11 private rooms, each decorated in a cozy, rustic charm.
"Ginger built the business to what it is today," said Bud Shinn. "It's been our life ever since. The girls are keeping this going now."
The Shinns always have been famous for their country gourmet meals served family style in the dining room. Over the years Ginger Shinn collected time-honored recipes, and she even published a cookbook full of her secrets in 2012.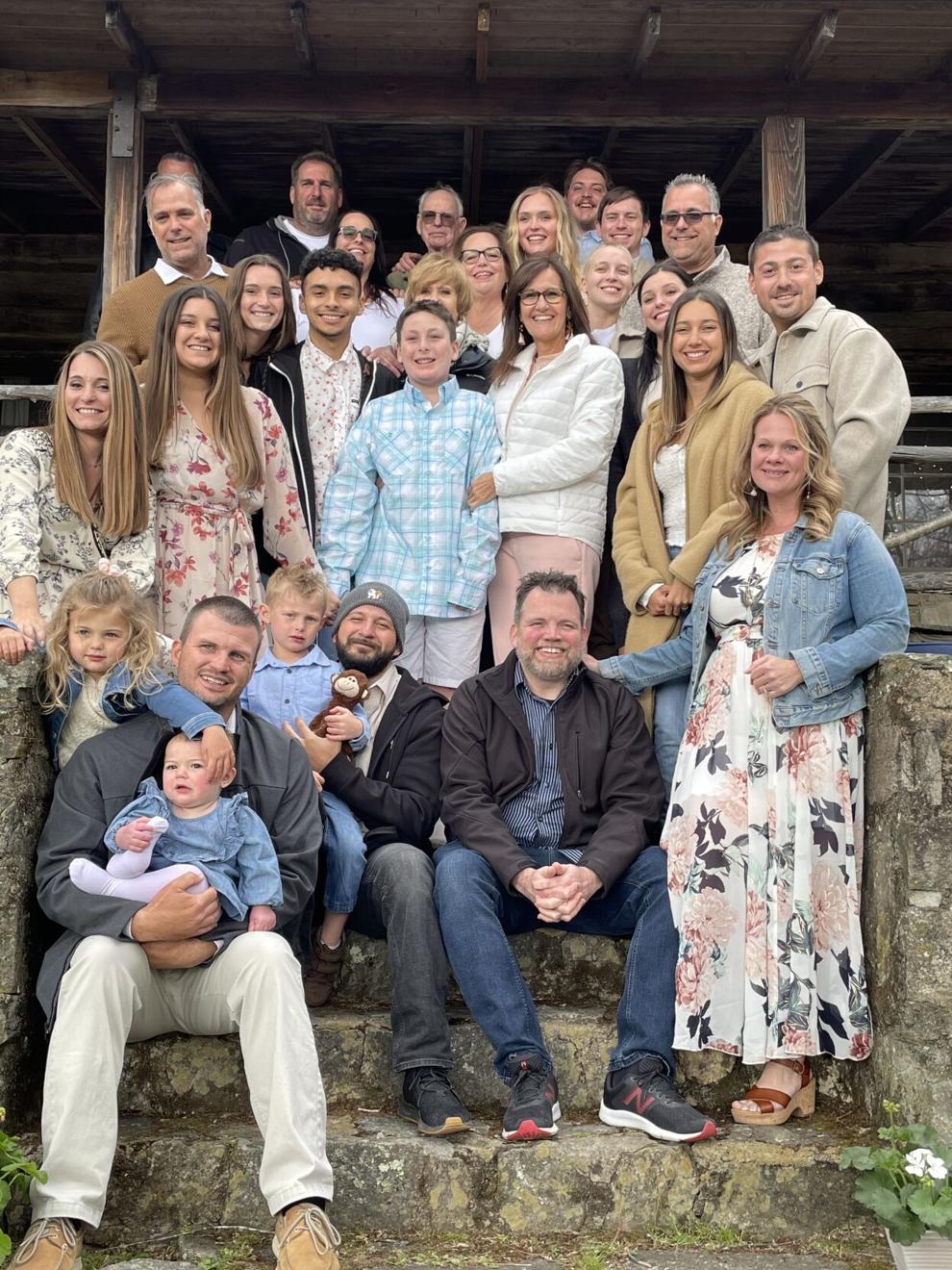 Though Ginger has passed away, the cherished memories she had with guests continue to live on inside the Lodge. In the corner of the sitting room is a memory tree, where friends can contribute memories. Tracy Shinn said the tree will be left up all year.
"So many of the items of the lodge have a story," said Allie Jo Shinn. "It's like a quilt stitched together with all the people who came here."
And while the Lodge became a treasured place in Maggie Valley, Ginger Shinn also was loved and admired throughout the Maggie Valley community.
"My mom really made an impact," Tracy Shinn said. "She really reached out and befriended business owners. My mom was like an anchor to a lot of people. Any time there was a new business, she would reach out and offer support because when we moved here we needed a lot of help. She left quite a footprint here for not being a Haywood County native."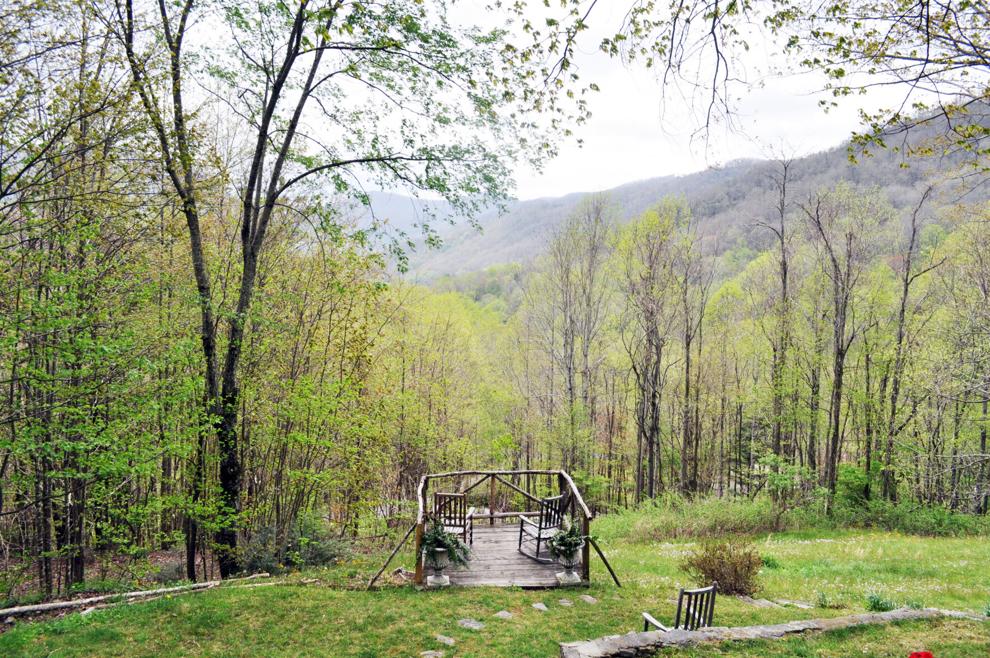 Open for businessEven in Ginger's absence, Smokey Shadows Lodge is still going strong, and is in full swing welcoming repeat customers.
Bud Shinn stays busy improving the Lodge and fixing small things that would make his wife happy.
"He feels more at peace by honoring her by doing all the things she's always talked a bout," said Tracy Shinn.
Aside from leaving a memory on the memory tree, visitors are invited to plant forget me nots, which are located on the porch next to the rocking chairs where guests sit to enjoy the picturesque view of the mountains.
"We are going to be celebrating her throughout the whole year," Tracy Shinn said.
Smokey Shadows is open for business and serves country gourmet dinners on Tuesday, Thursday and Saturday. Reservations are required by calling 828-926-0001.