They were hunters, soldiers, lawyers, farmers, teachers – lots of teachers. One was a convicted killer; most were deeply faithful and God-fearing.
They witnessed history first hand and told generations to follow how that history looked, smelled and tasted.
We're talking of Haywood County's centenarians, particularly those who lived several years beyond the century mark and in so doing, gathered fame for themselves and sometimes for Haywood County.
In this and the next editions of our history page, we'll take a look at folks in Haywood County who reached 100-plus years, their accomplishments and adventures. Some of them are well known, a few more obscure.
And as we wind up this series, we'll also take a deeper look at what many of them had in common.
First thing you notice, when compiling a list of centenarians for Haywood County, is that the women outnumber the men, about three-to-one. In researching centenarians featured by the Mountaineer since 1900, I have found 19 to date, with only five of those being men. That research reflects numbers given by the U.S. Census Bureau, which estimated that in 2016, the United States could claim more than 82,000 people aged 100 or over, and that 80 percent of those were women.
The oldest citizen in the history of Haywood County was Fed Messer, who was 114 or 115 when he died. Matilda Duckett Rogers might have been a close second, for her family claimed she was 112 when she died in 1963, but census records indicate she might in fact have been 109, just days away from 110.
If the Census was right, then Effie Burress was in fact the longest-living woman in Haywood County history. Burress died in 1991 at the age of 110.
Here is a look at a few of our most famous centenarians, with more to follow next week.
Oldest surviving Confederate officer
When he died in 1947 at age 106, Capt. Alden A. Howell was the last surviving commissioned officer of the Confederate Army.
Born in the Jonathan Creek community in 1841, he began studying law, but when war broke out in 1861, he enlisted in the Confederate Army.
He would captain Company B of the North Carolina Sixth Regiment. Howell, who was in many of the major campaigns with the Army of Northern Virginia, later claimed to have been 20 feet away when Stonewall Jackson was killed.
After the war, he obtained his license to practice law and returned to Haywood County, opening a practice in Waynesville.
Local historians credit Howell with opening the first bank in North Carolina west of Asheville when, in 1887, he organized the Bank of Waynesville. Howell was also a civic leader, serving as the first president of the first library's board of directors.
In 1921, Howell retired from banking at the age of 80, and he and his wife spent many of their remaining years in the Los Angeles and San Francisco areas, with their daughters.
When he reached the age of 100, he was featured in a short article in the Morning Olympian , where he gave this advice for living a long life: "Don't get mad. Don't use cuss words. Never complain."
When Howell died, the Sam Luis Obispo Daily Telegram reported Howell was "believed to be the country's oldest Confederate veteran, the last Confederate veteran in California, the nation's oldest retired lawyer, its oldest retired bank president and the oldest living Mason."
Howell's ashes and those of his wife, Fannie Dillard Howell, are interred in Green Hill Cemetery.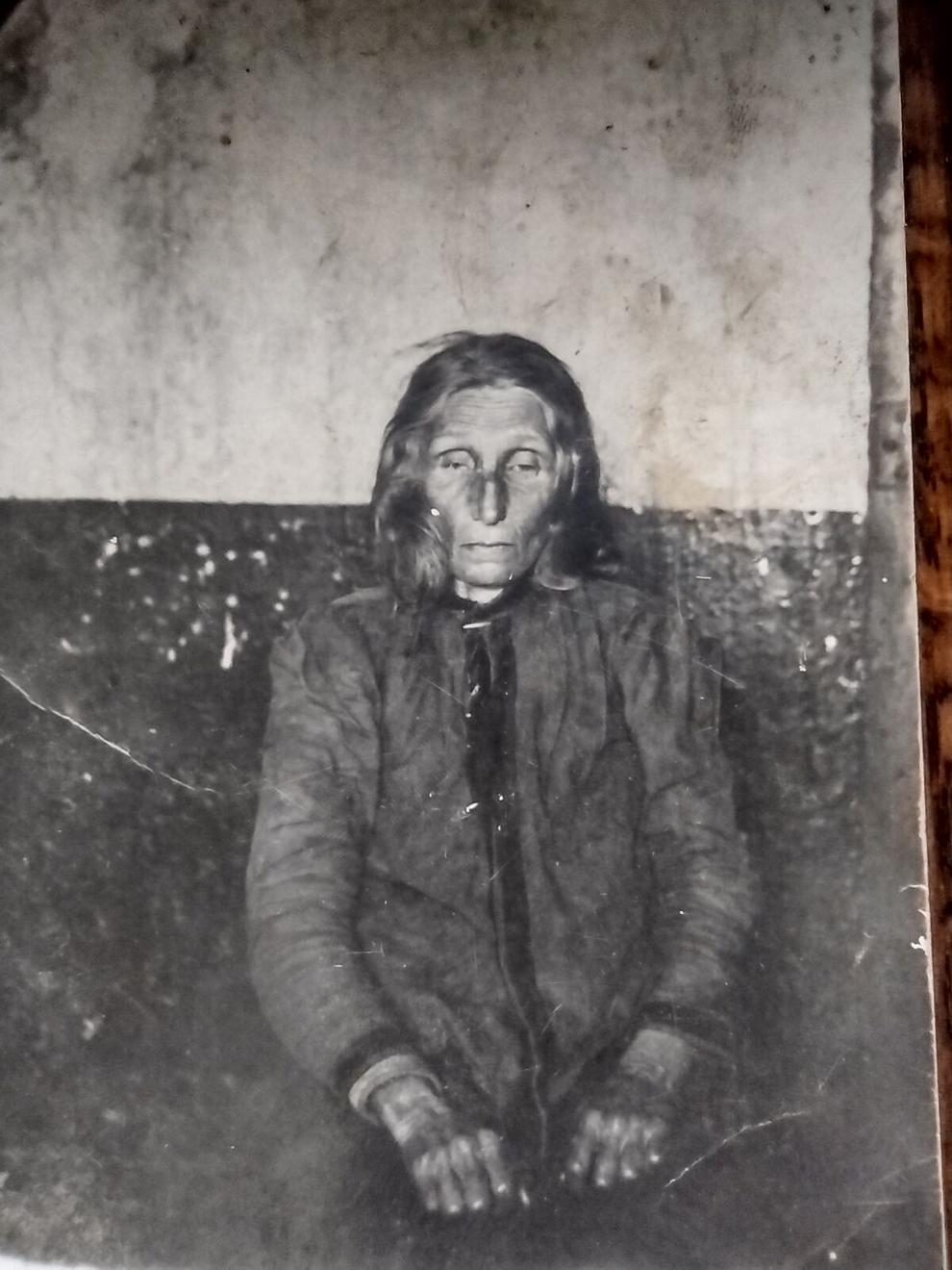 Nancy Connard, "Nance Dude," achieved a dark fame and aura of legend when she was accused, and later convicted, of the 1913 murder of her granddaughter, 2 1/2-year-old Roberta Putnam, by leaving her in a cave on Utah Mountain and blocking the entrance with rocks. Known as "Nance Dude" because of her relationship with a man known as Dude Hannah, Connard reportedly said she was taking the child to the county home, instead leaving her on the mountain to die.
Connard pleaded guilty to second-degree murder to avoid the death penalty and was sentenced to life in prison at the age of 65. Many of Connard's descendants to this day maintain her innocence, declaring she took the blame for a crime committed by her daughter's boyfriend.
Aside from the plea, Connard herself never admitted guilt or explained her actions.
"Nance Dude" spent 15 years in prison, then was paroled. Prison officials believed, because of her age, that she had little time left. In fact, she lived another 24 years. Connard moved to Conley's Creek near Bryson City, where she lived alone and died in 1952 at the age of 104.
Men who bridged three centuries
The lives of Federick Messer and Carl Bryson each spanned three centuries. Fed Messer was born in 1791 or 1792 at the south fork of the Catawba River, and his family moved to Haywood County around 1796.
Fed Messer would remember folks mourning the death of George Washington, and would live into the administration of President Theodore Roosevelt, dying in 1907.
Messer's passion in life seemed to have been hunting, which he claimed to have always done with a flintlock rifle.
He quoted the Bible fluently though he could neither read nor write, and he took a drink of spirits before breakfast, but never, he claimed, at any other time of day.
When Messer traveled, he went on foot, walking into Waynesville from his White Oak home twice a year until he was at least 107.
There he would dine with local leaders, including town officials and a U.S. Congressman. He rode a train once, he said, and considered it a death trap.
Messer caught the attention of Charlotte Observer reporter H.E.C. Bryant, who traveled into the mountains by train then horseback to interview the old man. When Messer died in 1907, the Charlotte Observer reported his death.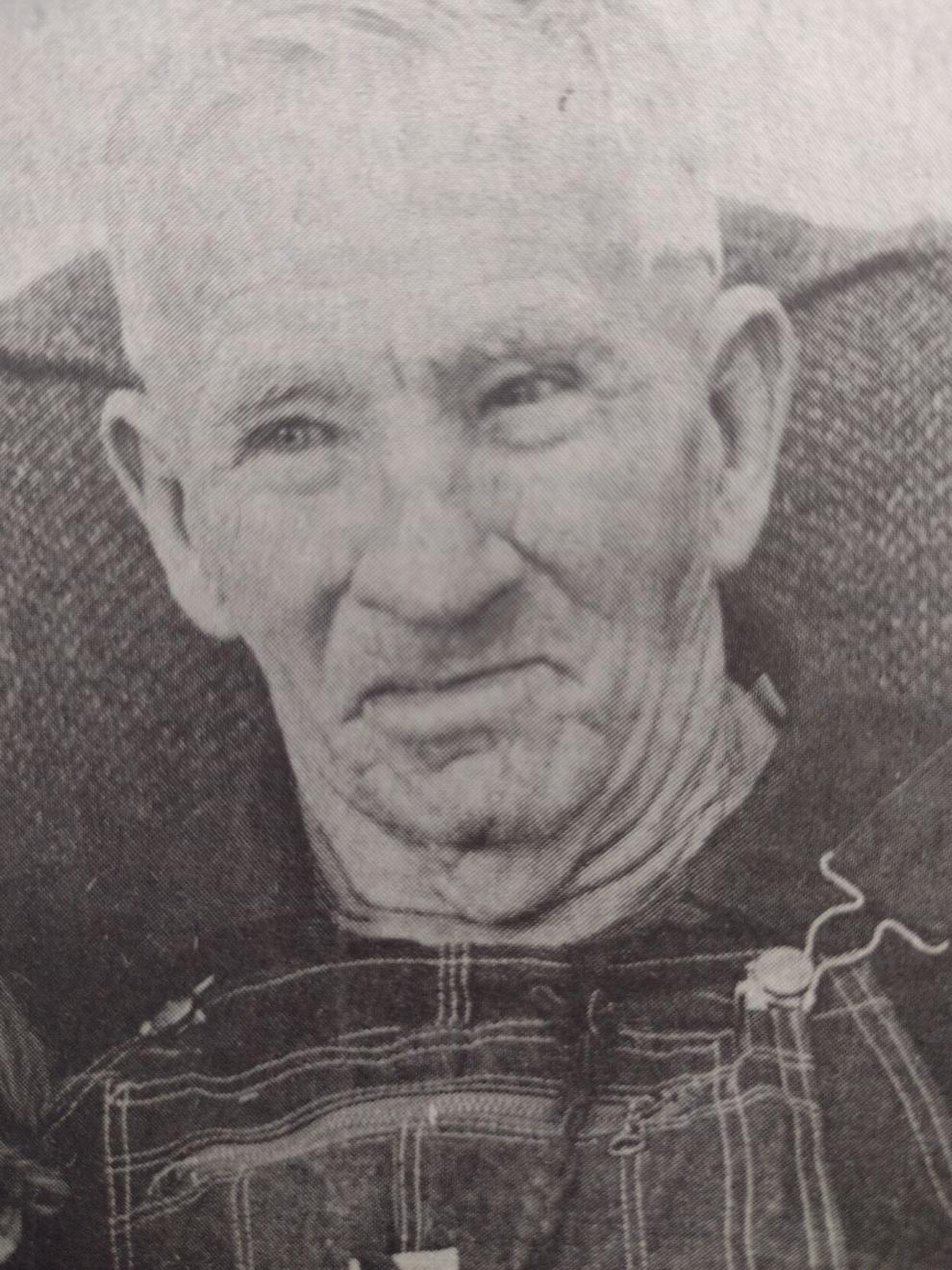 Carl Winford Bryson was born almost exactly 100 years after Fed Messer, in August of 1892, so that he was born in the 19th century, lived most of his life in the 20th, and died at age 108 in the 21st, on June 28, 2001.
Bryson could remember when a novelty known as the automobile was first exhibited at the Haywood County Fair, offering rides for a nickel apiece.
He worked a variety of jobs in raising his large family, farming and traveling with a crew to thresh wheat when it was grown in the mountains.
Bryson also worked a period of time as a sheriff's deputy, helping round up moonshiners and bust stills, and by his own account, sometimes took some of the 'shine home for his own use, until his wife and her friends began praying for him and he found the Lord.
Bryson was a well-loved and revered figure in the Iron Duff community, walking to church each Sunday until he was about 100 years of age.
Next week: A shape-note singer, women who challenged the norms, and one centenarian who spent part of his childhood at the Haywood County jail.