Bethel Republicans Tommy Long and Mark Pless were elected to the Haywood County Board of Commissioners Tuesday, marking the first time that a Republican majority will lead the board.
Democrat Kirk Kirkpatrick was the only incumbent re-elected in the six-way race for three positions.
Long led the ticket with 18.83 percent of the vote, followed by Kirkpatrick with 17.36 percent. Pless was third, edging out incumbent Democrat Michael Sorrells by 60 votes.
Early voting results had Kirkpatrick in the lead, with a fraction of a percentage separating Sorrells, Democrat Danny Davis and Long. Republicans Mark Pless and Phillip Wight trailed until the last nine precincts were reported.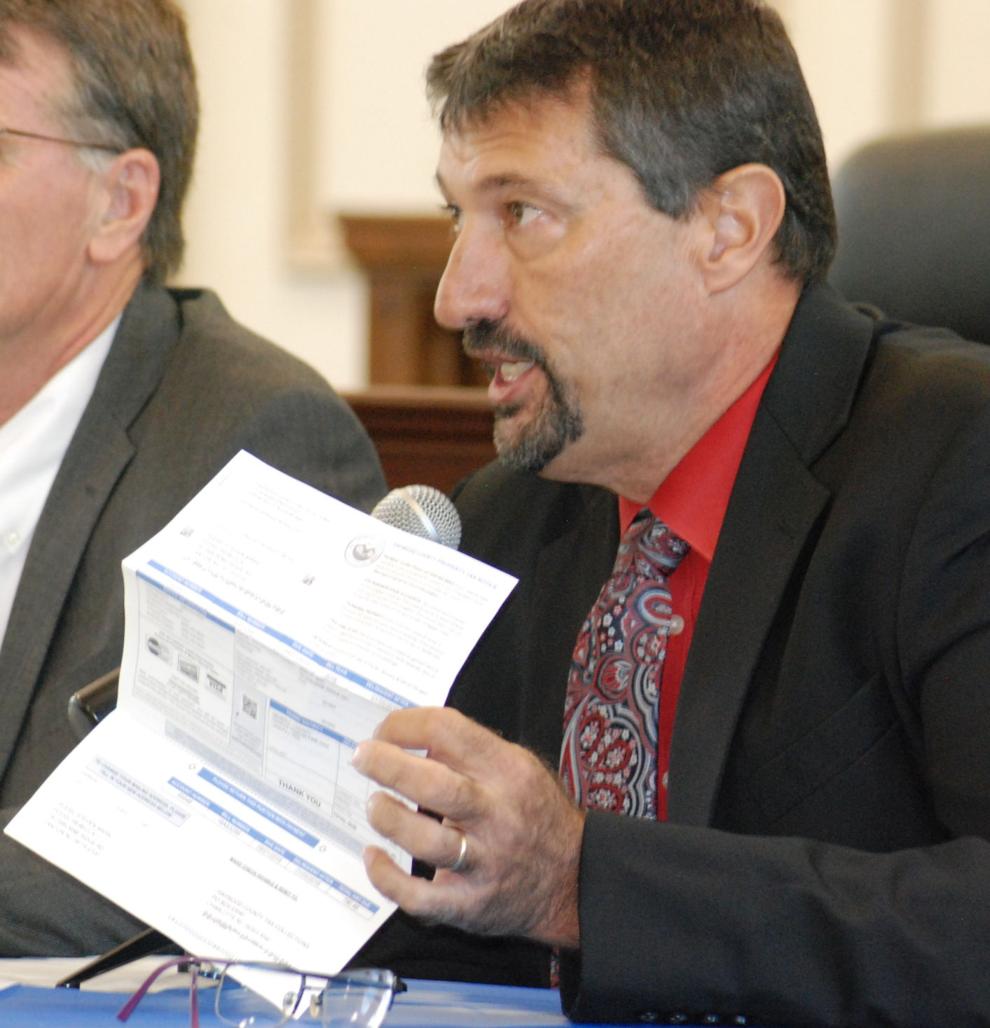 Here's how the unofficial tally stood at the end of the evening.
Long, 12,913 votes
Kirkpatrick 11,908 votes
Pless 11,344 votes
Sorrells 11,284 votes
Davis, 10,854 votes
Wight 10,283 votes
There will still be provisional ballots to count in coming days. Long campaigned on his work ethic, values and management style and pledged to be the ears and voice of the people.
He was the only non-incumbent commissioner candidate who regularly attended county board meetings.
"I'm humbled by the people of Haywood County," Long said at the Haywood County Republican Headquarters in Waynesville after the final votes trickled in. "I'm just very happy it turned out the way it did. I look forward to doing what I can to help Haywood County however I can and to being a public servant."
Kirkpatrick touted his experience on the board, noting he was the board liaison who had shepherded Haywood Regional Medical Center through extremely trying times and watched the county steadily grow during his four terms on the board. 
During the campaign, Pless advocated abolishing local government fees such as those for marriage licenses, gun permits, land transfers and solid waste — a move that could add 18 cents to the county property tax rate.
Long and Pless will join fellow Republicans Kevin Ensley and Brandon Rogers.