Thirty-eight-year-old executive chef Jon Cropf has only been living in the Maggie Valley area for a few weeks, but he already feels at home.
Leading a new culinary team at the Pin High Bar & Grille at the Maggie Valley Club and Resort, Cropf is ready to roll up his sleeves and share his creative passion with diners in Haywood County.
Cropf has more than 22 years of experience in culinary arts and holds a culinary degree from Johnson & Wales University in Charlotte. After college, he became the chef de cuisine at a small, upscale restaurant in downtown Charlotte.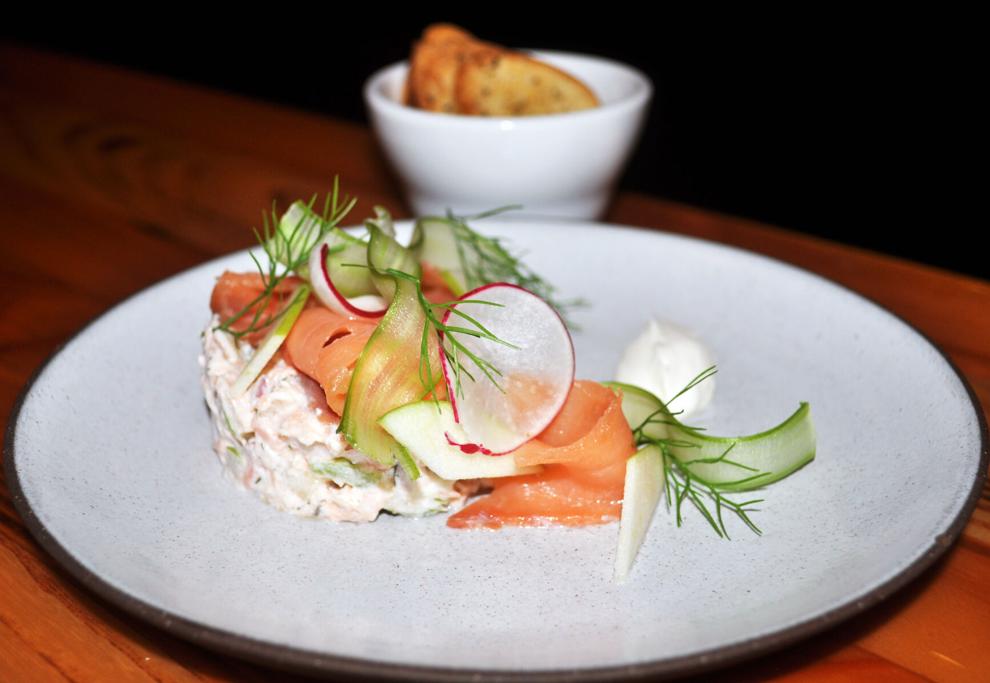 With a taste of fine dining under his belt, he sought to broaden his experience and moved to Lake Tahoe, California. Over the next three years, he worked at Tahoe Mountain Club as sous chef of several restaurants throughout the Lake Tahoe Basin. During his time with Tahoe Mountain Club, under mentorship of Executive Chef David Lutz, he learned the importance of seasonality, local sourcing of ingredients and quality of service.
Prior to his arrival at Maggie Valley, Cropf served as executive chef at Trummer's on Main in Clifton, Virginia. In his four years there, the restaurant achieved top-five placements on Northern Virginia Magazine's Top 50 restaurants list for four consecutive years. Outside of his love for cooking, Cropf has a passion for fly fishing, foraging and gardening.
The Mountaineer had a chance to sit and talk to Pin High's new chef, and pick his brain about his culinary passion and what brought him to Haywood County.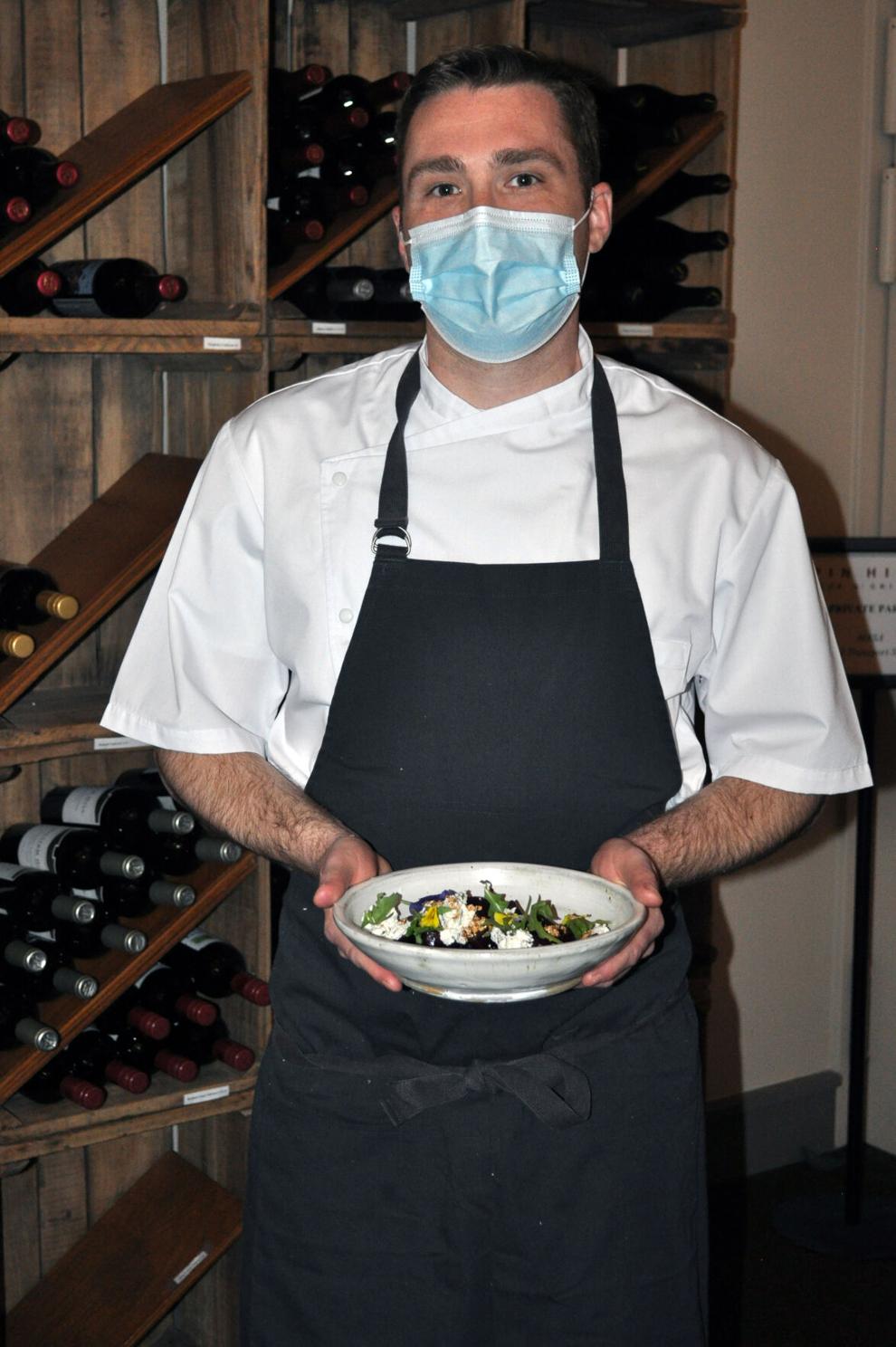 Q: How did you end up at the Maggie Valley Club?
A: After spending four years in fine dining, it became too much. I began to lose focus on the reason we get into cooking. After a while it becomes more about fancy techniques or plating and that's when you lose the focus of making people happy — that's what's most important about cooking.
Q: What are you hoping to bring to the table?
A: I'm looking forward to having the opportunity to cook food that's straight-forward and locally sourced. I've traveled to Austria, Italy, France, London and Slovenia. My goal is to bring my experience of the places I worked at and the places I traveled to and match that with local ingredients to bring in a new type of dining experience. I also have an overwhelming desire to create a memorable experience for each and every guest for whom we have the pleasure of cooking for.
Q: What is your menu like?
A: The menu is going to evolve as the seasons progress, but the focal point and theme will remain constant. I will be focusing on the value of food with attention to detail. I just try to focus on the basics and not overcomplicate it. When you manipulate it too much, you lose the real point of cooking.
Q: Did you get to select your own culinary team?
A: Yes, I did. The most important thing for me is camaraderie and having a good attitude while also paying attention to detail. People who are excited about cooking far outweighs their experience. I am excited about crafting and teaching and growing my team.
Q: You moved here from Virginia, just outside of Washington, D.C. How does it feel to be in a small town like Maggie Valley now?
A: Moving to a small town has been a welcome change. It used to take me 40 minutes to get to the grocery store, and I've missed the Southern hospitality. In D.C., if you say 'Hello, how are you?' to someone, they will look at you sideways. I really enjoy a slower pace of life. I'm enjoying life more now that I'm not rushing through the next red light. Plus, you can't beat the stunning landscape of this area.
Q: It's obvious you're very passionate about food. What's your favorite thing to cook?
A: That's tough. I like to make simple things — like a roasted chicken. Anyone can make a roasted chicken, but when you take the time to brine it, stuff the inside of the skin with butter and season it with fresh herbs, that fresh quality makes a drastic impact. Little things make such a a difference and that's something I really enjoy about cooking.
Q: What do you want people to know about Pin High now that you're the chef behind the scenes?
A: I want people to know that we are open to the public. A lot of people think that Pin High is only open on special occasions or that we only cater to our members, but we also welcome the public. We offer a unique and different dining experience in a comfortable atmosphere and an evolving menu. So, we provide great value and hospitality.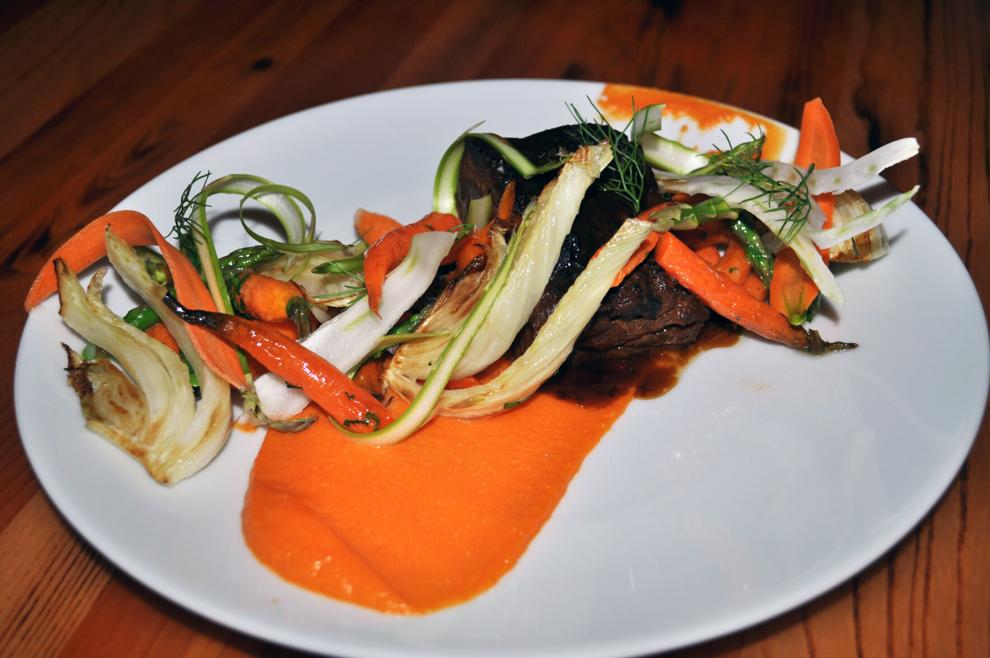 Pin High Bar & Grille opened on March 19 and is open for lunch Tuesday through Sunday from 11 a.m. to 5 p.m. It is open for dinner on Thursday, Friday and Saturday from 5-9 p.m. In June, the restaurant will be open for dinner five nights a week.
RSVP is encouraged due to a limited capacity. For more information, visit www.maggievalleyclub.com or call 800-438-3861.