A movement to show love and support for this year's graduating seniors has taken Haywood County by storm the past couple of weeks.
Hundreds of thoughtful friends, neighbors and even strangers have answered the call to "Adopt a Senior" by presenting gift baskets to seniors who are in desperate need of a bright spot.
"We all just want this graduation class to feel loved and recognized. They are losing so much, so we wanted to come together and show them that we support them," said Sarah Falduto, the organizer of the Adopt a Senior project for Tuscola. "These are all our kids."
The grassroots movement got its start on Facebook, with Adopt a Senior pages created for both Pisgah and Tuscola. Family members post photos and bios of their seniors, and community members simply scroll through the list and pick who they want to adopt.
Brook Messer adopted five seniors at Pisgah, putting together gift baskets with candy, cookies, Starbuck gift cards, balloons, cologne, inspirational journals — and a roll of toilet paper just for fun.
"I loved doing these for our kids," she said. "I have cried just as much as the rest of them have. It's just too heartbreaking. Maybe this is a little light at the end of the tunnel."
While each of the high schools in Haywood County are holding drive-by graduations — seniors wearing their cap and gown will exit their vehicles to walk across a make-shift stage in the school parking lots — it certainly won't be the same.
"These kids have worked for so many years and now they don't get to have their graduation," said Debbie Whitehead, who adopted a senior at Pisgah.
Whitehead didn't know the student she adopted, but when scrolling through the Facebook posts a senior caught her eye who reminded her of her own daughter in middle school. Whitehead involved her own daughter in putting together the gift basket.
"It helped show her how important it is to be looking out for other people and try to make somebody else's day better," Whitehead said.
Savoring the small moments
For graduating seniors, being adopted has indeed been a silver lining in otherwise trying times.
"It is pretty nice," said Amanda Ceron, a senior at Tuscola. "They are making an effort to say 'Even though this happened, this is a way I can make you smile.'"
Aside from missing out on a normal graduation, Ceron was heartbroken to miss her last Military Ball with ROTC. She had skipped prom as a junior, and now won't ever have that experience.
"It's something we won't be able to get back," Ceron said.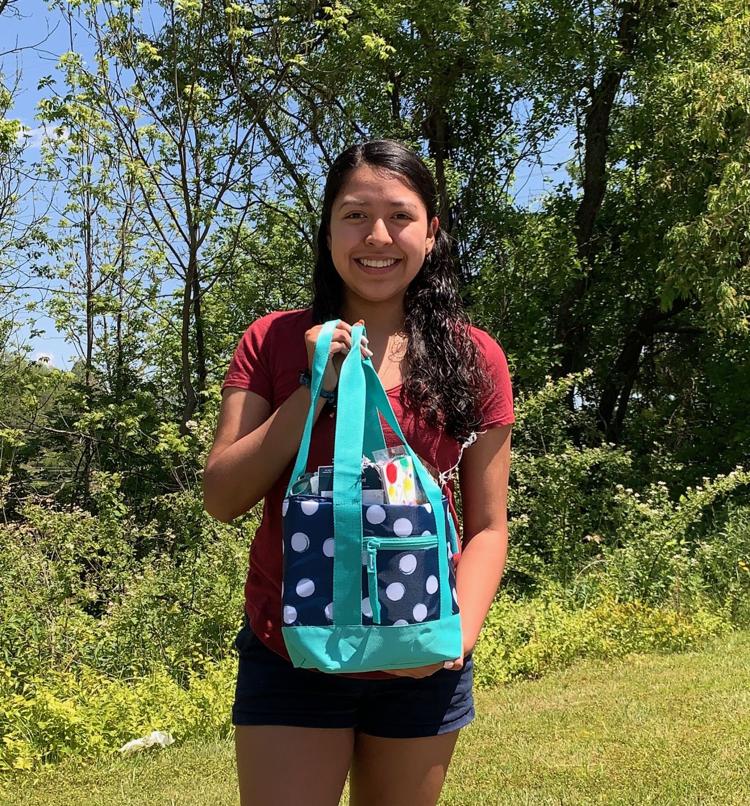 Xitlali Martin, who was looking forward to being the captain of the girl's soccer team at Pisgah her senior year, never got the chance to play her last season. She's been adopted by four people, including a couple of her former elementary school teachers and a total stranger.
"Showing us that the community does care has meant a lot," Martin said. "Given the circumstances we are in, they want to do something to make us happy."
Tina Woody, the mother of a senior at Tuscola, was just as touched by the Adopt a Senior project as her daughter, Abi, was. Her daughter got a gift basket with jewelry, soap from Hazelwood Soap Company and a gift card to Orchard Coffee — her favorite local spot.
"They are missing out on so much. It was a great way to let these kiddos know the community is thinking about them," Woody said.
Woody is a teacher and her daughter is heading for N.C. State next year. Staying at home has given her some precious final moments with her daughter she didn't think she'd have, but it's been tough all the same.
"We both kind of had our moments. You go through those stages and then just kind of accept what it is," Woody said.
For Wanda McCracken, who adopted four seniors at Tuscola, picking out the gifts was a welcome diversion. She selected useful things like gas cards, and also fun things, like a book titled "The Naked Roommate and 107 Other Issues You Might Run Into at College."
"It makes me feel good," said McCracken, whose own granddaughter is a senior at Tuscola. "I felt like they needed a little bit of recognition and something that would build their confidence so they wouldn't feel so down."
On a mission
When Shanisha Gaylon heard about the Adopt a Senior project, it was just the thing she was looking for.
"It's a small act that can go a long way. That's always been my motto. One small act of kindness can have a ripple effect," said Gaylon, 20.
A former Pisgah grad herself, Gaylon's heart went out to this year's graduating class.
"I would hate to be waiting for that one moment of everybody coming to see me graduate and not get to have it," Gaylon said. "That's all I wanted, was for all my family to be there when I graduated — all of them."
While the high schools are holding drive-by graduations in their parking lots, seniors will miss out on the experience of a cheering section.
"The big thing at graduation is who has the loudest family. It's also your friends and your church family, the people who helped raise you and saw you grow up," Gaylon said.
Gaylon started out adopting just three seniors.
"After that, I told my mom, I want to do more. I want to keep giving," she said.
Joining forces with her mom, they assembled gift baskets for 12 more seniors. Gaylon's employer, Kobe Express in Canton, pitched in gift cards for the baskets, as well.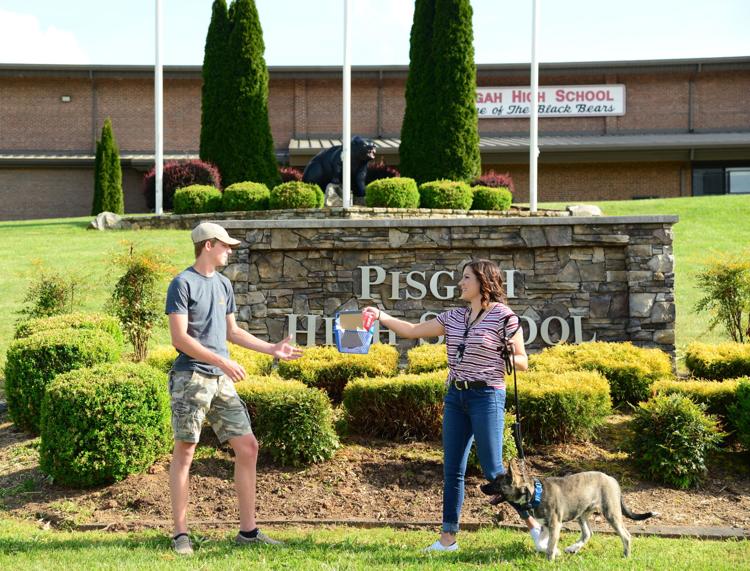 When delivering her second round, a few parents slipped her money to pass it on.
"They said 'Here, this is to help you do more,'" Gaylon said.
So she adopted 14 more — a total of 29 so far, and still counting.
"It's Haywood County. We help each other. We're a community," she said.
How it works
While the Adopt a Senior Facebook pages have taken on a life of their own, it's been a time consuming job for the facilitators to ensure every graduating senior is adopted by at least one person.
They didn't want anyone to be left out just because they weren't on Facebook. Using the list of names from senior T-shirts and yearbooks, they have been wrangling up contact information through every channel possible for any kids they're missing.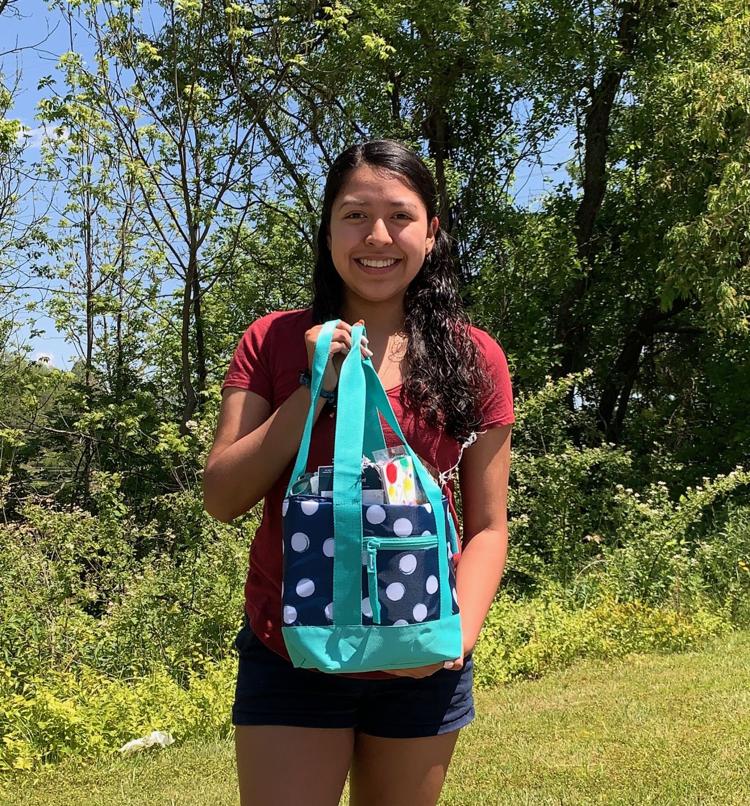 "We want to make sure no current senior is left out," said Pisgah coordinator Jennifer Sheehan, who created a spreadsheet to keep track of it all.
Likewise, Falduto spends about two hours a night updating her running list of who's been adopted by who.
"People will message me and say 'Hey, just give me a kid.' That's the cool part about it is having total strangers do this," Falduto said. "It really has just blown up. The community has totally stepped up and made this possible."
Seniors are advised to be smart when meeting up to receive their gifts.
"We strongly encourage meeting in a public place and adhering to social distancing guidelines," Falduto said.
It's not too late to jump on board the Adopt a Senior project. To adopt a senior, go to the respective Adopt a Senior Facebook pages for Pisgah and Tuscola or email tuscola2020@gmail.com for Tuscola or jenmedbill@att.net for Pisgah.