A former episcopal priest who served in Waynesville for over two decades has been charged with several felonies stemming from alleged sexual abuse dating back to 1985.
The charges against Howard "Howdy" Willard White, Jr., 76, were filed after he was formally indicted by a Haywood County Grand jury.
The charges, which pertain to two alleged victims — one male and one female — are first-degree forcible sex offense, two counts of indecent liberties with a child, first-degree forcible rape, four counts second-degree forcible sex offense, and second-degree forcible rape.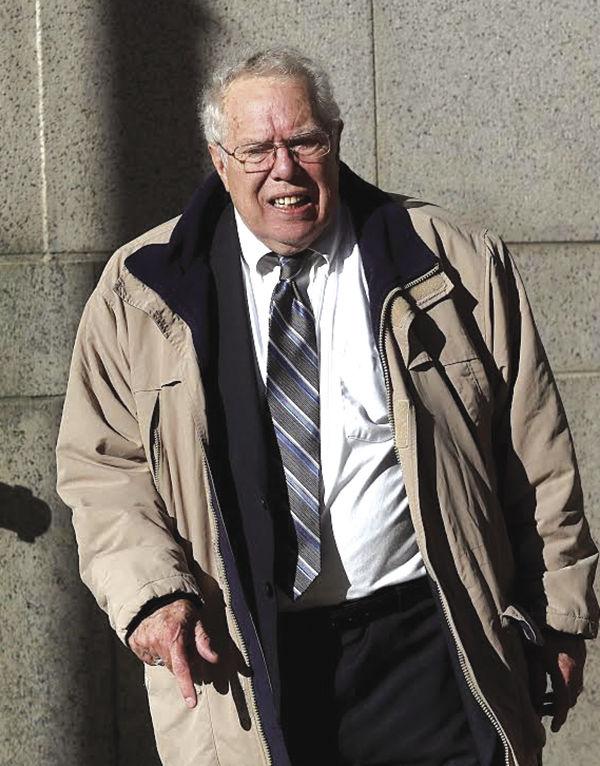 In addition, the indictments note that the female victim's father allegedly aided and abetted White's sexual abuse of his daughter.
Although White hasn't been charged with anything else in North Carolina, he is currently 11 months into an 18-month sentence in Massachusetts, where he pleaded guilty to five counts of assault and battery relating to the sexual abuse of a boy dating back to 1973.
Because White is in custody out of state, a court date has not yet been set. However, District Attorney Ashely Welch did note that the state is planning to get a governor's warrant to bring White back to North Carolina to face his charges.
"We are already in the process of securing that," she said, adding that she has contacted authorities in Boston to place a hold on White. "It's a lot easier to get a governor's warrant once you have an indictment. We are in the process of obtaining that. It's not like he's going to walk out the door up there."
Welch also said that she believes this to be an important enough case that she, along with Assistant District Attorney Jeff Jones, whom she has called her "right-hand man" in the past, are going to argue the case should it go to trial. The last time that happened was August 2017, when the two successfully swayed a jury to find Luis Gomez guilty in the sexual assaults of two disabled women at the Brian Center.
"We have one chance, and we have to get it right," she said.
White served as rector for Waynesville's Grace Church in the Mountains from  1984 to 2006, when he left the state. He was removed from the priesthood on Oct. 11, 2016.
Bishop Audrey Scanlan of the Episcopal Diocese of Central Pennsylvania made the decision following an investigation of Rhode Island's St. George's School, where allegations of systemic sexual misconduct, three of which involved White, were brought to the surface. 
He wasn't accused of sexual misconduct from his time in Waynesville until February 2016, at which time members of Grace Church in the Mountains were informed that a woman, who was a minor at the time, came forward with information that she had been sexually abused while he was the rector at the church.
The Rev. Howard White, former rector of Grace Church in the Mountains, has been accused of sexual misconduct that allegedly occurred during his time in Waynesville. The allegation came to light following the news that White was involved in sexual misconduct that occurred at St. George
'
s School, a private prep academy in Rhode Island that has come under scrutiny after several former students spoke up about their ...
The church's interim rector, Jim Dannals, told congregation members at the time that the church had reached out to the victim to offer support and counseling aid and quickly reported the matter to law enforcement and the district attorney's office.
The Rt. Rev. José Antonio McLoughlin is the bishop for the Episcopal Diocese of Western North Carolina. He said that he hadn't heard much about the abuse case before arriving in the region back in 2016, right around when White was defrocked.
"It's beyond tragic," he said of the allegations against White. "It's horrific."
McLoughlin, who has also dealt with his fair share of heinous criminals in his past career in law enforcement, said that he encourages anyone in his parish to come forward if they have any information on any priest or other member of the parish who is acting inappropriately, especially if they're harming someone else.
"People can call here and make any kind of an allegation, and we will look into it," he said.
Check the Mountaineer Wednesday for a full story on White's history of abusive behavior over the last five decades.