The international cultural extravaganza of Folkmoot's summer festival will soon be in full swing, and the whirlwind of cultures promises to enchant, captivate and mesmerize during its 10-day run.
Folkmoot has been bringing the world to Haywood County's doorstep for 35 years, but the festivals, parades and performances that play out before the masses are just a sliver of Folkmoot's magic.
What goes on behind-the-scenes when you bring 200 international performers together under one roof? The Mountaineer lifts the curtain on Folkmoot this week with nine things you never knew.
Laundry, laundry and more laundry
Nearly 1,000 loads of laundry are done at the Folkmoot Friendship Center by visiting performers, from their personal clothing to their elaborate dance costumes.
"The laundry is always going. There's never not laundry," said Heather Davidson, a Folkmoot staffer.
With just five sets of washers and dryers, groups sign-up for their laundry slots at the start of the festival's run.
"But they don't always know how to use our washers," said Elizabeth Burson, Folkmoot operations coordinator.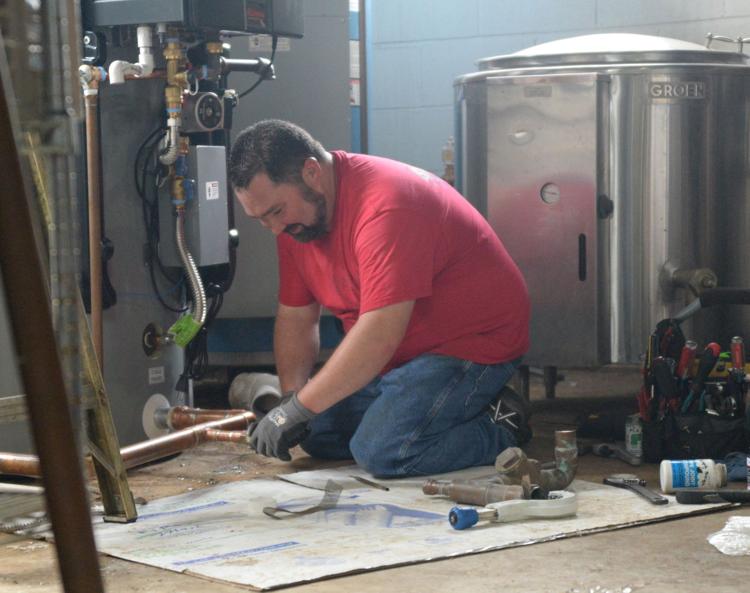 One year, a group was caught filling up buckets of water, carrying them to the washing machine and pouring them in. Others are flummoxed by the lack of a drying wire. So laundry training is now part of the first-day orientation for groups.
Some costume parts can't be laundered, so the groups soldier on with the built-up sweat until they can be dry-cleaned back home. Maarten Krijger, a former Folkmoot performer-turned-staffer, said his Dutch performing group spritzed their costumes with Vodka to kill bacteria and the smell.
The Walmart effect
Folkmoot performers beat a path between the Folkmoot Center and Walmart during the festival's run, mesmerized by the sheer scale and diversity under one roof.
"When you walk in you are gob-smacked," Krijger said. "I am still amazed. The Star Spangled banner starts playing in your head and it's like 'This is America.'"
Some make the Walmart pilgrimage on foot daily during their stay, but if they're lucky, they talk their bus driver into stopping on the way back from a performance. One performer last year got up early every morning to hit Walmart.
"If you can't find your performer, they're probably at Walmart," said Grace Feichter, a Folkmoot guide.
Groups buy practical things they need — like shampoo, socks and underwear — and stock up on things to take back home to their families. Sometimes performers have to buy a suitcase to hold their Walmart haul.
But most of the Walmart runs are purely recreational, and the purchases fall squarely in the novelty category. One year, a group bought a drone and took turns flying it around until it crashed into the building, which resulted in another Walmart trip for a replacement.
Krijger still remembers his first two-gallon tub of cheese puffs.
"We had to get one, because they were soooo big — and just because we could," he said.
Feeding frenzy
Folkmoot serves up 9,000 to 12,000 meals during the festival's run — a total of four a day. That "fourth meal" is served at 11 p.m. each night as the groups return from their evening performances.
"The performers are like athletes, so they're hungry," Burson said.
The fourth meal was Krijger's favorite.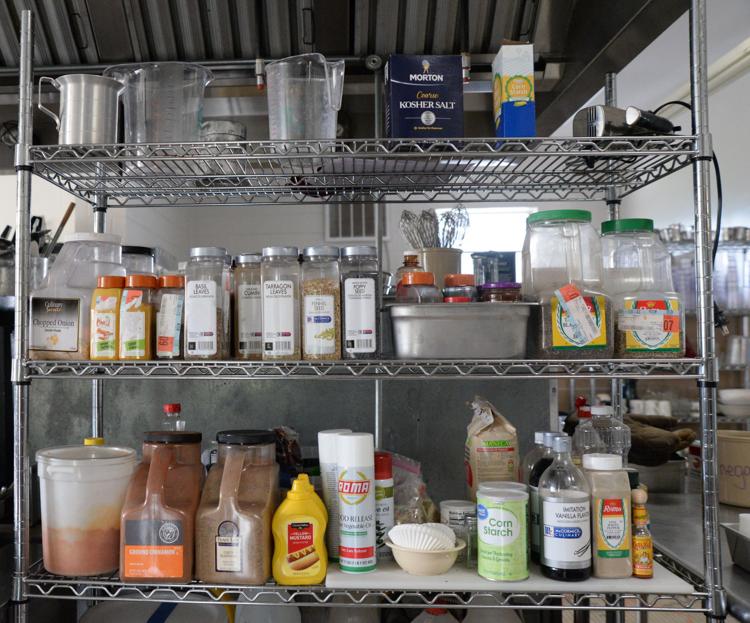 "It's hot and you're sweaty and you roll off your bus, take a cold shower and there's food ready for you," he said
Folkmoot has a cafeteria staff of 16 to keep the food coming.
The coveted free day
Folkmoot troupes are put through the paces of nearly non-stop performances during the festival's 10-day run, but each group gets a built-in free day to experience a bit of America while they're here. The most popular free-day pastime?
"Anything with water," Feichter said.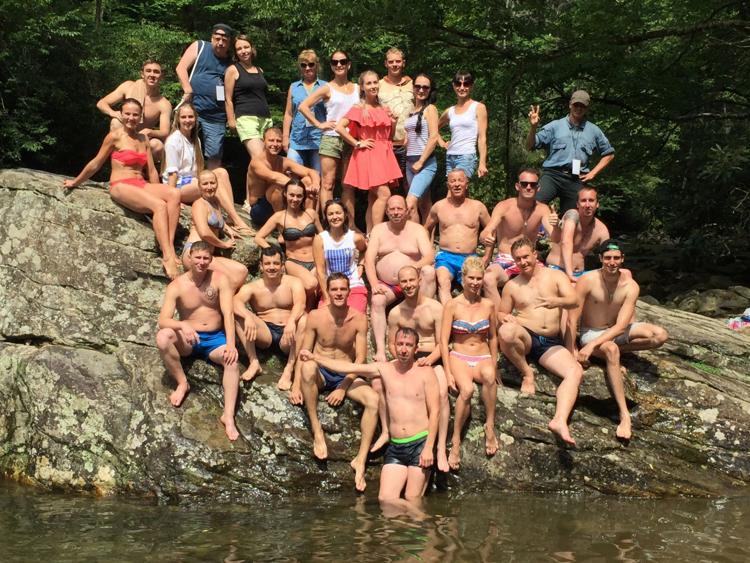 From tubing and rafting to Sliding Rock and the Sunburst swimming hole, they love taking a plunge in cool mountain waters.
The second most-popular pastime is shopping, with trips to the Asheville Mall and Asheville Outlets.
"Sometimes it blows my mind how many bags they are bringing into this building," said Davidson.
Backstage magic
Some of the best performances at Folkmoot are the ones no one sees.
As a Folkmoot guide, Connor Moore was enthralled by the jam sessions he witnessed among musicians backstage.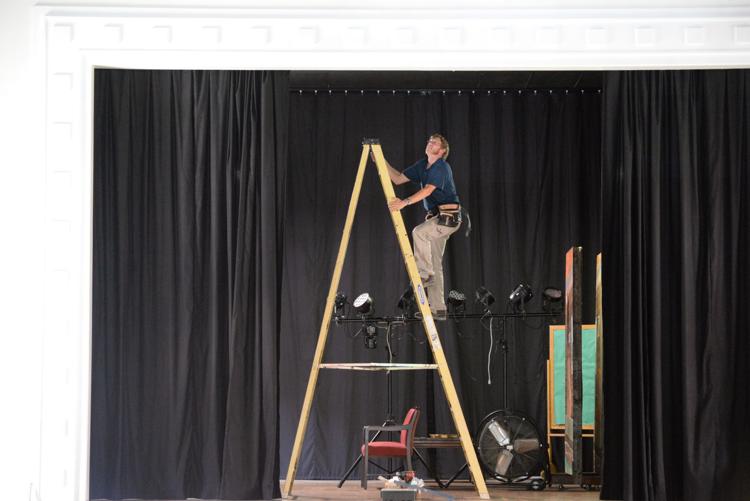 "You'll see two different cultures improvising despite having completely different types of instruments. As highly-trained musicians, they can hear the key and then just work off of it," Moore said.
The dancers can often be found in the auditorium at the Folkmoot Center trading footwork just for fun. A Russian dance troupe known for its acrobatics was at Folkmoot the same year Krijger came with the Netherlands, and he followed them around like a puppy dog.
"Sometimes we would hang around and just goofball, but we would also ask them to teach us some of their dances," he said.
Random acts of Folkmoot
From the sidewalk flags through downtown Waynesville and Hazelwood to the changeable sign boards of local businesses, the whole community rolls out the welcome mat when Folkmoot comes to town.
The owners of Stone Cottage Band Instrument Shoppe on Main Street keeps a cooler filled with water bottles for performers walking downtown from the Folkmoot Center.
"They call every year and say 'The cooler is out,'" Burson said.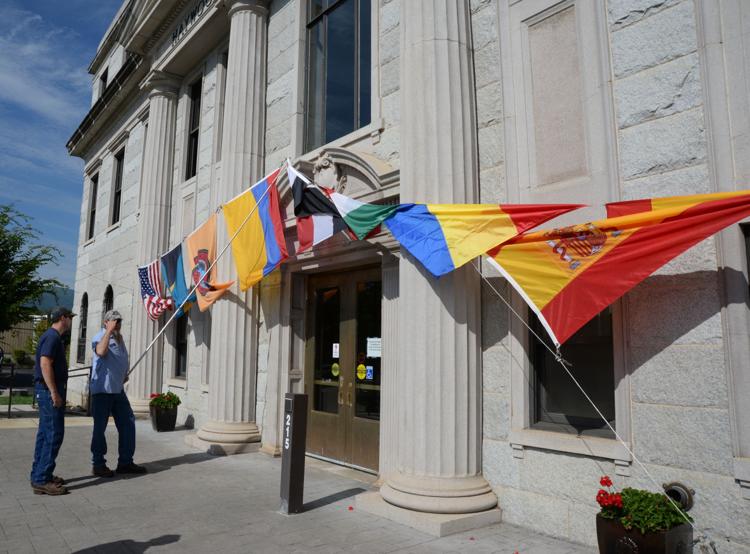 Churches bring by cookies and farmers drop boxes of unsold produce on the center's doorstep.
"We get calls from grocery stores when they have bananas about to go South, so we make a lot of banana bread," said Folkmoot Director Angie Schwab.
Locals honk and wave when they spot Folkmoot performers around town — usually walking to Walmart. Krijger said his group got turned around on the way back from their first Walmart run of the festival a couple years ago.
"A guy stopped and said 'Hey, do you need a ride to the Folkmoot Center because you are going the wrong way,'" Krijger recalled.
Beating the heat
Being hot is part of the Folkmoot experience. The athletic Folkmoot dancers sweat on stage, sweat in the hot sun of festivals, sweat on the busses.
Groups like the Bahamas will have a slight advantage over Hungary, for example, whose authentic costumes are far more sweltering. But sweating is universal regardless.
There's no reprieve when they get back to the Folkmoot Center, since there isn't central AC.
"That's why there are so many showers. The heat on top of the dancing, it's three showers a day," Davidson said.
Groups tend to congregate in the three air-conditioned parts of the building: the auditorium, old gym and cafeteria. Movies are sometimes shown at night in the old gym, and Folkmoot performers will drag their mattresses from their cots down the hall to lay on.
Last year, a group bought a blow-up pool — from Walmart, of course — and it quickly became a popular hangout spot on hot afternoons.
Double time
The step tracker on Folkmoot Director Angie Schwab's phone is a telling side of the festival. Her peak day last year was 21,000 steps — well over 10 miles.
But even in the run-up to the festival, Schwab easily puts in 10,000 steps just trekking up and down the hallways from one end of the Folkmoot Center to the other, putting out fires and playing air traffic control for the army of interns, guides, volunteers and staff getting everything ready for the performers' arrival.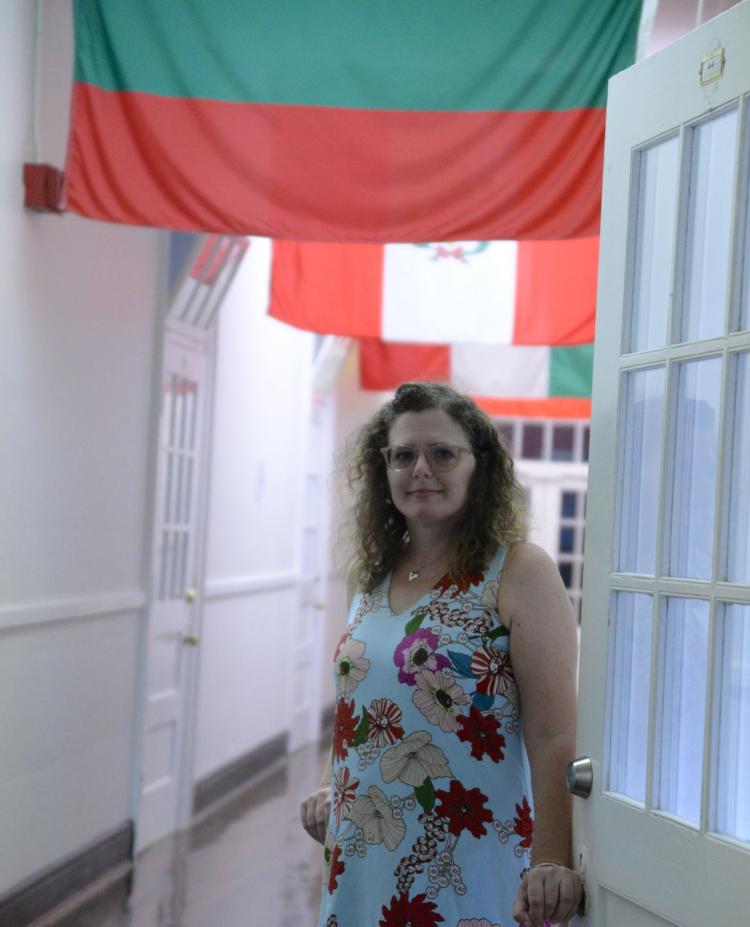 "I get called to the auditorium to determine how many inches from the ceiling the curtains are or to make sure the dumpster is in the right place or check the placement of the refrigerator trailer, to look at the broken fence at the green space, or check on the person fixing our dryers or putting in a new water heater," Schwab said.
Sleep is overrated
Burson sleeps at the Folkmoot Center during the festival's run so there's always a staff person onsite, even at 4 a.m. But the word "sleep" is a misnomer. She gets about three-to-four hours of shut-eye a night during the festival's 10-day run.
"My body just knows when it is Folkmoot time. I just keep going. You are just so busy, there's no time to think about it," Burson said.
While a few groups have self-imposed curfews, most performers are lucky to get four hours a night themselves.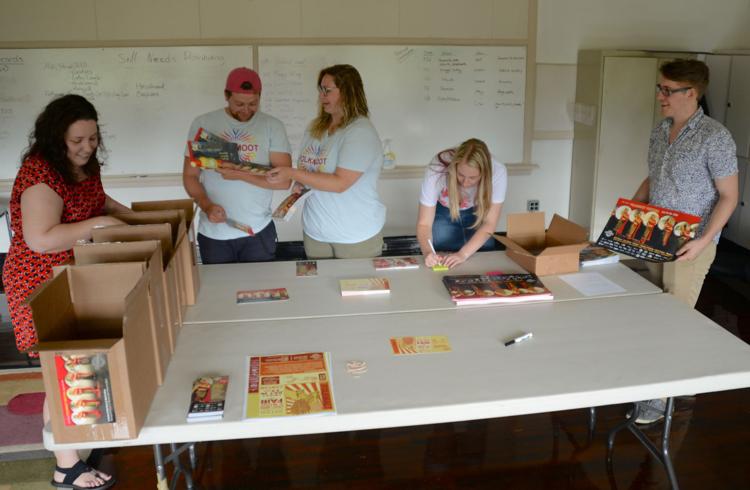 "As a dancer, you're getting your sleep in the bus on the way to and from performances," Krijger said.
Folkmoot performers sleep dorm-style in the classrooms of the old Hazelwood School that now serves as the Folkmoot Friendship Center. The rooms are hot since there's no AC and packed to the gills with everyone's stuff, including costumes strung up everywhere. It's usually a little smelly, too. But when it's time to hit the hay, no one cares.
"You are so tired, you just hit the mattress and you are out," Feichter said.
When morning comes, there's only one solution for the sleep deprived.
"Coffee. Lots of coffee," said Davidson.